There is a certain strength both required and gained from picking yourself up off the ground and starting anew. Some people are fortunate enough to never have to lose it all; their path has different challenges to face and overcome. Others find themselves facing a life-changing event, requiring them to choose how best to move forward. Rima Desai, a graduate of SWIHA's Transformational Life Coaching program, has had a lifetime of such changes, spanning the globe, which have shaped and reshaped who she is and given her new and unique talents every step of the way.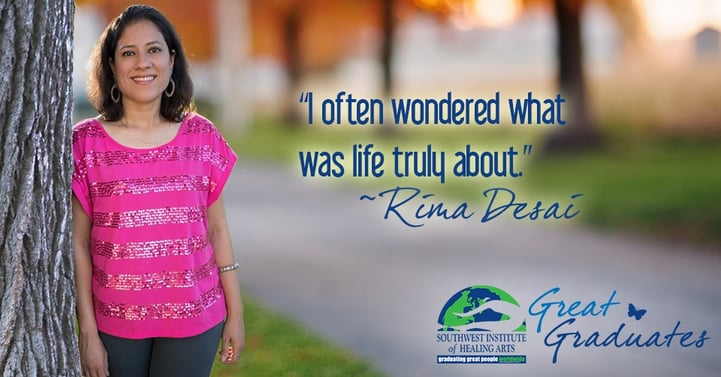 Rima grew up an imaginative child in a busy city in India. The little girl who loved fairies was not, however, destined to live that early life as a fairy tale. When she was just six years old, Rima's mother passed away, leaving her to grow up with her father and older sister in the house left to them by her grandparents. While her dad worked hard to make ends meet, she and her sister worked hard to simply live life. A single-parent family with major financial troubles—and many difficult people around—made it hard for an innocent child to believe that life can be fun. She felt deprived of love and burdened with responsibility from a young age. Growing up in a city where men openly teased and inappropriately touched women in public and experiencing that even her religion demanded separate treatment of men and women, young Rima felt that being a woman meant living in shame. Men seemed to have a superior place in society and greater privileges than women. It often felt like rejection, shame, embarrassment, negativity, low self-worth, and a sense of meaninglessness was all life had to offer. When reflecting upon this experience, Rima says, "I often wondered what was life truly about."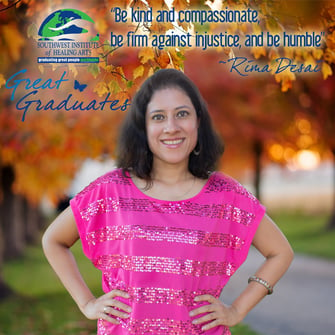 This led Rima to get a Master's in Psychology from a university in Mumbai. Her passion for Psychology reflected in her performance. She excelled in school, and with the help of her teachers, therapists, and guides, she worked on her inner self, her insecurities, and her childhood perceptions. What blossomed was a new spirit, filled with wisdom and maturity.
Eventually, Rima sought out her fairy tale once again in getting married and becoming a mother. Unfortunately, marriage became a vehicle for what she calls, "culturally approved abuse." Feeling hopeless, worthless, used, confused, abandoned, and experiencing what it means to be a "constantly overwhelmed mom," Rima went through 2.5 years of intense therapy and emerged a healthy survivor of abuse. After the marriage, she moved to Africa and took a job as a high school Psychology teacher in what she describes as "the best international school in Mwanza, Tanzania."
Once again, it wasn't meant to be. In 2011, after losing her teaching job, Rima moved to the US with the dream of starting a new abundant life using her Master's degree in Psychology. It wasn't long before those dreams were shattered as well. She soon learned that her degree would not be accepted in the United States because it came from India, a developing country. If she wanted to work in her field, she was told she would have to start all over again and study to get a new Master's degree through the expensive American university system. On top of that, she was living in the United States on a dependent visa, which would not allow her to work for several years. For two and a half years, Rima struggled, not able to afford small things like toys for her daughter or new clothes, much less the $40,000 necessary for college tuition.
In 2013, Rima heard about SWIHA and its Life Coaching program from a local acquaintence, and once again, she found herself presented with another opportunity for rebirth. Thinking of that time, she says, "I had never heard of Life Coaching back in India or Africa. I was curious, because it sounded similar to Counseling Psychology, so I jumped into it with blind faith! It was SWIHA's healing modalities and spiritual ambience that drew me to invest faith in the school and what it has to offer."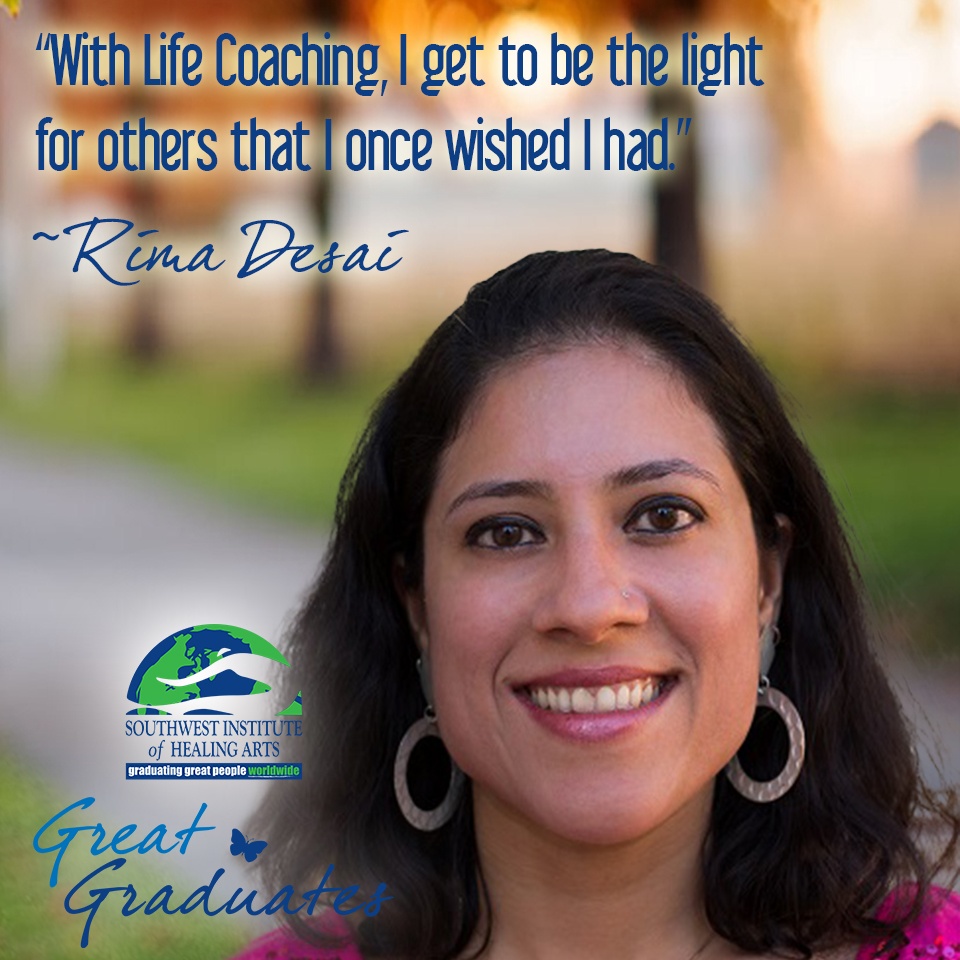 Rima became passionate about Life Coaching because it aligned with her desire to "emotionally support and guide women who feel depressed, undervalued, overwhelmed, lost in their lives or career, or feel unhealthy physically or emotionally." "In fact," she says, "Life Coaching is a much lighter and easier modality than counseling!" It felt like a huge burden had been taken off her shoulders. She had found a way to practice what she loved without having to spend years in college to regain her Master's degree or for expensive licenses. On her last day of class at SWIHA, she allegorically remarked, "Thanks to SWIHA, a tree suddenly grew into my backyard with fruits that I can immediately use."
In SWIHA, Rima also found her mentor and Life Coach, Natalie McGovern. "Natalie was extremely empathetic and very well versed with her subject," Rima shared, "After leaving SWIHA, I sought her out for personal coaching sessions to deal with the depression I had experienced with the huge culture shock of moving to the US, and other personal issues. She has helped me with unconditional support and unmatchable talent. She is a great coach and teacher!"
In 2016, Rima got her green card, allowing her to finally begin her business doing what she loves. She now runs TheGuidingStar.org a successful online coaching business for women that feel overwhelmed, under-appreciated and undervalued. She helps them build a life of emotional independence and self-worth, heal from depression and marital problems, and supports them to discover their life purpose and joy. Rima says that, "I get to be the light for others that I once wished I had."
On weekday evenings and weekends, Rima provides online coaching sessions for women, with clients spanning the globe from the US to India. She also offers Guided Meditations, Hypnotherapy, and Angel Card and Astrology readings for women who are urgently looking to make a better life for themselves, mend their relationships, work with weight and career problems, and receive guidance in their parenting journey. Continuing a lifelong passion for writing, she blogs on her website and at MyCity4Kids.com, where she writes educational, informative, and inspirational articles for a massive platform of mom readers.
Rima also holds monthly sessions for the 108 chants of the powerful Gayatri Mantra. Rima humbly says, "It is my service to give back to the community. The mantra is excellent for the Heart Chakra and for balancing all chakras overall. However, there are many things to keep in mind while practicing the mantra, and the manner of reciting it is important. Being of East Indian origin and having the ancient knowledge to practice this, I love being the guide for other women through Goddess Gayatri. Anybody reading this is welcome to join me. Women can attend in person or LIVE on my Facebook business page."
FB Link: https://www.facebook.com/theguidingstar28/
LinkedIn Link: https://www.linkedin.com/in/theguidingstar/