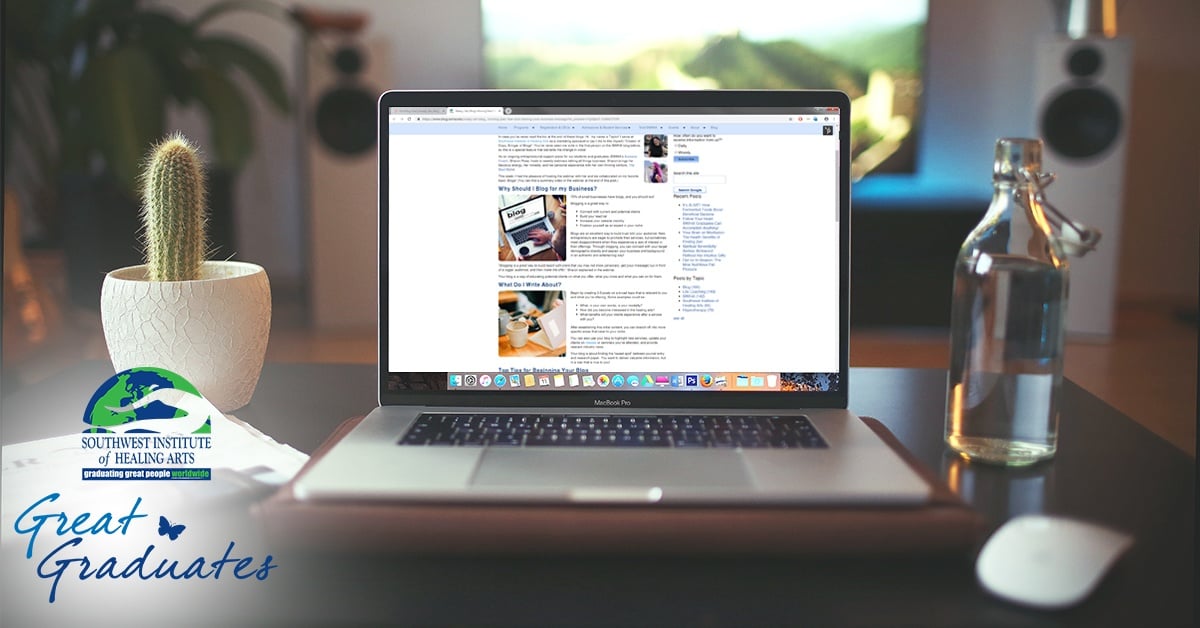 In case you've never read the bio at the end of these blogs: Hi, my name is Taylor! I serve at Southwest Institute of Healing Arts as a marketing specialist or (as I like to title myself) "Creator of Copy, Bringer of Blogs". You've never seen me write in the first person on the SWIHA blog before, so this is a special feature that warrants the change in voice!

As an ongoing entrepreneurial support piece for our students and graduates, SWIHA's Success Coach, Sharon Rose, hosts bi-weekly webinars talking all things business. Sharon brings her fabulous energy, her honesty, and her personal experience with her own thriving venture, The Soul Stylist.
This week, I had the pleasure of hosting the webinar with her and we collaborated on my favorite topic: Blogs! (You can find a summary video of the webinar at the end of this post.)
Why Should I Blog for my Business?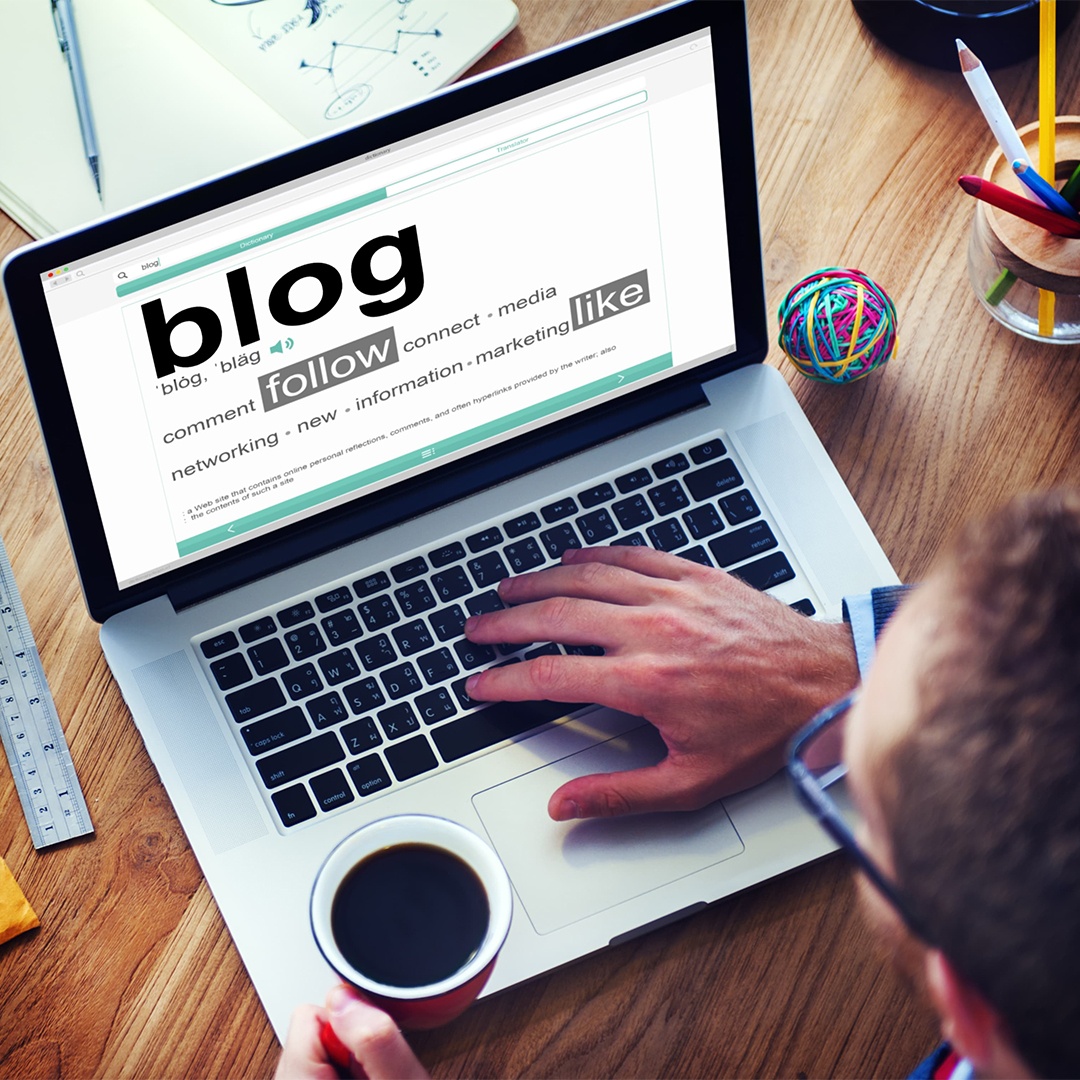 70% of small businesses have blogs, and you should too!
Blogging is a great way to:

Connect with current and potential clients

Build your lead list

Increase your website visibility

Position yourself as an expert in your niche
Blogs are an excellent way to build trust with your audience. New entrepreneurs are eager to promote their services, but sometimes meet disappointment when they experience a lack of interest in their offerings. Through blogging, you can connect with your target demographic directly and explain your business and background in an authentic and entertaining way!
"Blogging is a great way to build report with client that you may not know personally, get [your message] out in front of a bigger audience, and then make the offer," Sharon explained in the webinar.
Your blog is a way of educating potential clients on what you offer, what you know and what you can do for them.
What Do I Write About?
Begin by creating 3-5 posts on a broad topic that is relevant to you and what you're offering. Some examples could be:


What, in your own words, is your modality?

How did you become interested in the healing arts?

What benefits will your clients experience after a service with you?

After establishing this initial content, you can branch off into more specific areas that cater to your niche.

You can also use your blog to highlight new services, update your clients on classes or seminars you've attended, and provide relevant industry news.


Your blog is about finding the "sweet spot" between journal entry and research paper. You want to deliver valuable information, but in a way that is true to you!
Top Tips for Beginning Your Blog
Do your research: Find the platform that's right for your business. Many of the most popular website hosting and building services offer a blogging feature. Educate yourself by watching videos, listening to podcasts, signing up for webinars and reading articles about your chosen platform.
List your keywords: In an ideal world, what would you appear as the #1 Google search for? Find 10-15 of these phrases and incorporate them in to your blogs as many times as possible.
Set realistic goals: Aim to publish a 500-1000 word blog once per week. You can stretch out one blog for several days by posting on multiple platforms at different times
5, 4, 3, 2, 1...Go!: Getting started is the hardest part. Release any fears you have around sharing your message, because those who resonate with your unique voice will be those you'll serve best!
How SWIHA Can Help:
Everyone here at SWIHA is dedicated to supporting students and graduates during their education and beyond!
The Big Take-Away:
Blogging is a blast! If you have fun writing it, others will have fun reading it. Stay true to your message and you'll attract visitors who resonate with your offerings.
Watch a recap of the webinar Sharon and I hosted for our graduates below: