Have you been itching for a career change? Do you enjoy helping others live their best, healthiest lives? Empowering, encouraging, and providing support for people to make lasting life changes? If you said yes to most or all of these questions, becoming a Holistic Health and Wellness Coach may be the right career change for you! Health coaches aid their clients by becoming their "accountability partner", enabling them to live their best life!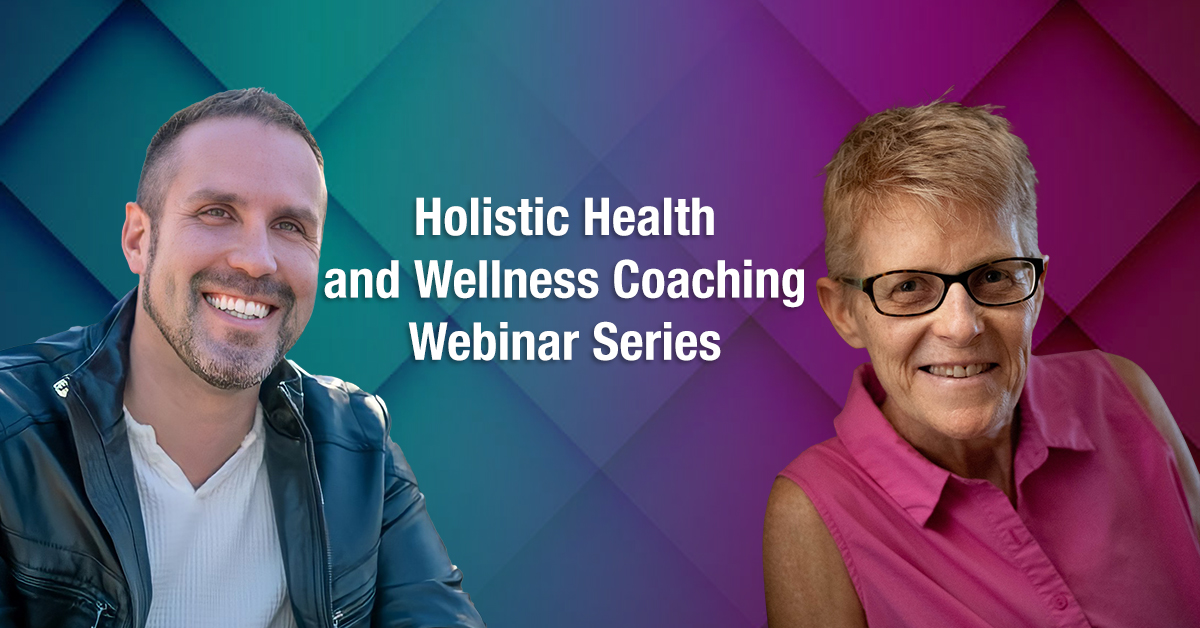 Health and Wellness Coaches…
Help people discover the "why" behind their health changes

Empower people to learn more about their minds and bodies

Coaches provide support and accountability

Utilize knowledge of health and wellness to help guide others to live healthier lives
The health industry NEEDS health and wellness coaches. There are many out there suffering from chronic illnesses that need help making changes in their lives to improve their overall health. To paint a clearer picture, according to the CDC, six in ten Americans have a chronic disease and four in ten have multiple. With chronic disease as the number one cause of death in America, Health and Wellness Coaches are needed more than ever before.
Health and wellness coaches help bridge the gap between western medicine and alternative or holistic medicine - meaning, once a doctor diagnoses, the coach can step in and guide the patient to follow those goals/instructions to improve their wellbeing. There are many avenues one can take in this industry and position as a health and wellness coach. One, being the example used above; in supporting a team of doctors, or you could even open up your own coaching practice. The possibilities are endless!
Where Do Health Coaches Work?
Become an entrepreneur & run your own private practice

Clinic or Hospital

Corporate settings

Utilize the flexibility of this field and create your own hybrid coaching career path
Recently, SWIHA had James Patrick, Director of Business Development & Community Outreach, as well as, Janet Lee, Online Academic Advisor, go into depth to explain more about SWIHA's new program, the 755-hour Holistic Health and Wellness Coach Diploma Program. They dived deep into what a health and wellness coach does, what you will learn within this program, the career possibilities related to being a health and wellness coach and so much more!
What Will I Learn In This Program?
Holistic Nutrition, Positive Psychology, Mindfulness, Entrepreneurial courses, how to work with clients and so much more!

Explore nutritional needs across the life cycle, microbiome wellness, conscious eating principles, macro/micro nutrition the GRIT journey to success.

Gain the proficiency and confidence to sit for the Health and Wellness Coach certifying exam (NBC-HWC).

100 hours of business development training designed to help you build your holistic entrepreneurial future
A large piece of this program that is really exciting is that SWIHA's program aligns with the standards of the National Board for Health and Wellness Coaches (NBHWC). The National Board for Health & Wellness Coaching (NBHWC) has collaborated with the National Board of Medical Examiners (NBME) since 2016 to set the certification standard for the holistic wellness industry. This prestigious certification by the NBHWC provides health & wellness coaches the backing and legitimacy needed to prove to clientele that they are knowledgeable and reliable in their profession.
And to keep the conversation going, we will be having a series of webinars held by either Janet or James that will go in-depth about the program and answer all your questions! We will be touching on topics such as the differences between the two specialties in the diploma program: Mindful Meditation Facilitator and Whole Foods Culinary Specialist. You have the power to choose either focus that best fits your personal vision!
Here is the upcoming webinar schedule, click each link to register in advance!
November Webinars:
December Webinars:
January Webinars:
February Webinar:
This leads us right into...
Program Start Date: March 7th, 2022
Did you miss our first webinar? Click the button below to view the recording of the first session we held with James Patrick and Janet Lee!