Southwest Institute of Healing Arts has been celebrating National Nutrition Month by inviting you in to our teaching kitchen for informative Facebook Live sessions with Becca Briley, Lead Admissions Coordinator, and Janet Lee, Online & On Campus Holistic Nutrition Instructor.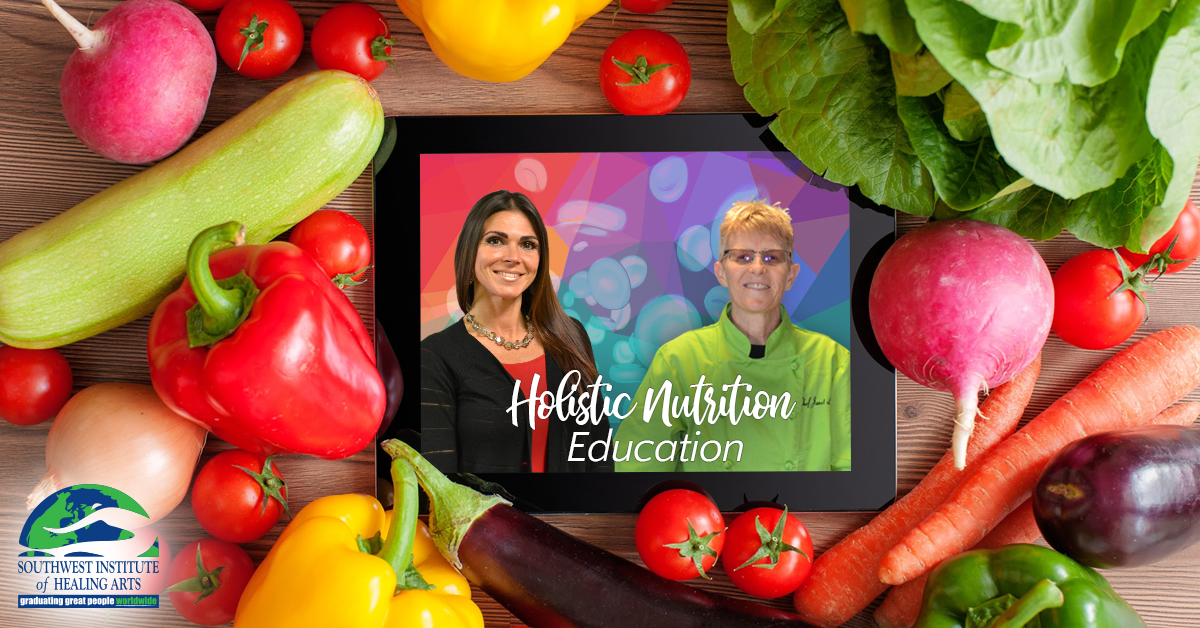 In case you missed the Facebook Live Videos, enjoy these replays below, and check out the next opportunity to join us on March 26th at 5PM (AZ) for a discussion about eating right for your blood type!
Dietary Systems and Intermittent Fasting
What is the science behind some of the most common food plans? Why Intermittent Fasting? Why should someone be more raw? What are the various dietary plans SWIHA covers in their program?

Juicing
What is juicing and how can you use it for your wellness in an optimal way? We discuss this and more with Rae, Mind Body Wellness Practitioner student!
Gut Health and Probiotics
Explore Gut Health, Prebiotics,Probiotics, Brain / Gut connection and a food options that will help to support optimal gut health. There's also a demo featuring fermented or cultured foods: kraut, kim chee and other veggies!
Dairy Alternatives
Ready to take an important step toward a plant-based diet? Learn about dairy alternatives, their benefits and how easy it is to make your own at home!
Holistic Nutrition Specialist Certificate of Excellence - Online & On Campus
Making Holistic Nutrition part of a healthy lifestyle includes understanding the therapeutic properties of unrefined whole-food nutrients, developing healthy shopping habits, using high-quality natural ingredients, seasonal recipes, specific cooking techniques, and more. Product labels on everything from sugary snacks to processed frozen dinners often proclaim an item to be "healthy". In a world of contradictory information, this program will help you distinguish the truth about healthy eating.