Breaking points are sometimes seen as negative events that stem from—or even represent—a failure in someone's life. Yet for SWIHA Life Coaching graduate Laura Richer, hitting a breaking point is a golden opportunity— a valuable tool she attempts to pass on to her clients.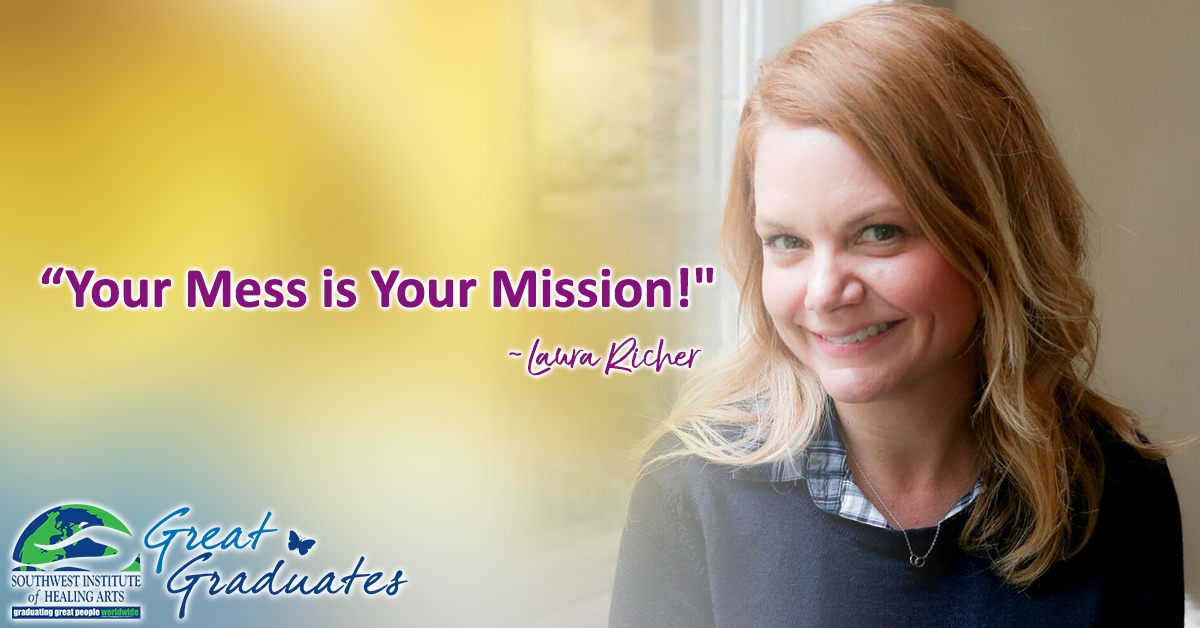 "My favorite clients are at a point that I like to call being 'On the Verge.' Something in their life is about to change in a big way. They no longer can tolerate the way things have been going," Laura explains. "We've all been there before… where we feel like we might end up in the psych ward if something doesn't give. It's the moment where we have two options: we can totally fall apart, or we can surrender and open the door to allow the magic of transformation into our lives. I love helping clients use this breaking point as an opportunity to break through and see this moment as a gift that, if they choose, can be an opportunity for major growth and positive change."
Laura's personal experiences with toxicity and pushing through her own breaking points was what ultimately carved out her niche as a life coach; her pattern of finding toxic relationships in her personal and professional life drained her physically and emotionally. Now, she uses tools like guided visualization, journaling, and vision boards to help them create fulfilling relationships and let go of ones that simply aren't working. These methods assist her clients in building a foundation to reach for their own dreams. "This means letting go of other people's expectations or limited beliefs about who they should be so that they can discover what is true for them," Laura says. "It all starts with having a vision!"
In fact, dreaming big and believing those dreams can come true are a central component of Laura's coaching. "When I was manifesting my life unconsciously, I didn't even know what I wanted or that I had a right to ask for anything different," Laura reflects. "Coaching taught me how to dream big and move toward a life that inspired me. Now I work with clients to help them follow their own dreams for their lives."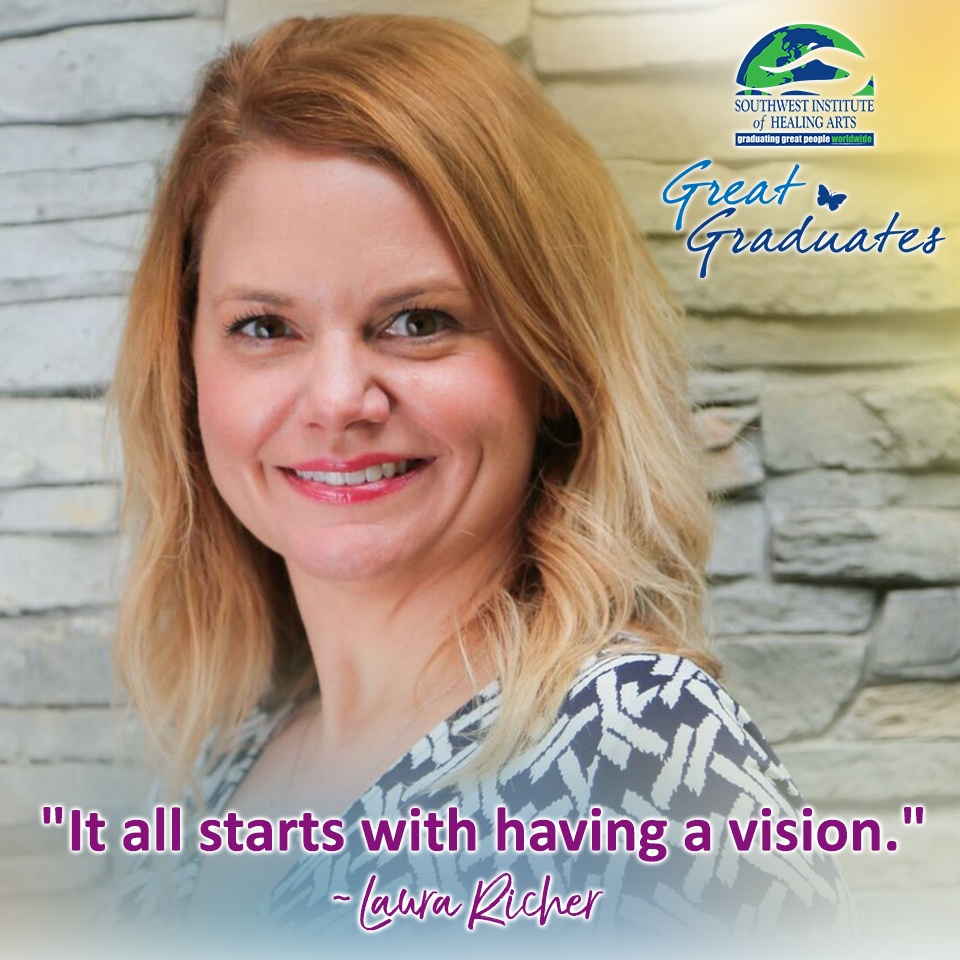 One of Laura's specialties is working with women who find themselves single at a time in their lives when they didn't expect to be dating again. Whether that is due to her clients being past a certain age or having endured a divorce or the end of a significant relationship, Laura aims to take the negative assumptions about being single and transform this space of uncertainty into an opportunity to grow and attract the type of relationship they truly deserve. "Over the past six years of working full time in my practice, I have seen so many clients let go of toxic relationships and find themselves in healthy loving relationships," Laura asserts.
Laura plans to further her mission through her group coaching program, Richer Love, which is launching in February 2018 and is designed to help single women boost their confidence and self-worth and attract love. "I know it's possible because I've lived it and I see my clients make powerful shifts in their own lives every day," Laura proclaims. "I feel truly blessed to support them as they learn how to share their gifts and create a life that inspires them."
MORE ABOUT LAURA
Laura Richer, CHt, is a Master Life Coach, Certified Hypnotherapist, and Reiki Practitioner, and she owns Seattle Healing Hypnotherapy, Reiki, and Life Coaching. Laura is the host of the international hit show, On the Verge Radio, which airs monthly on Transformation Talk Radio as part of The Dr. Pat Show. To learn more about Laura, visit http://www.onthevergeradio.com.