When people consider what it means to be a life coach, they might dream up an external support system who offers solutions to their clients' struggles and acts as a "rescuer." Yet, Eric Casaccio—a life coach who specializes in addressing narcissistic situations and their aftermath— knows the truth: for a life coach, allowing clients to discover their own answers is critical for success.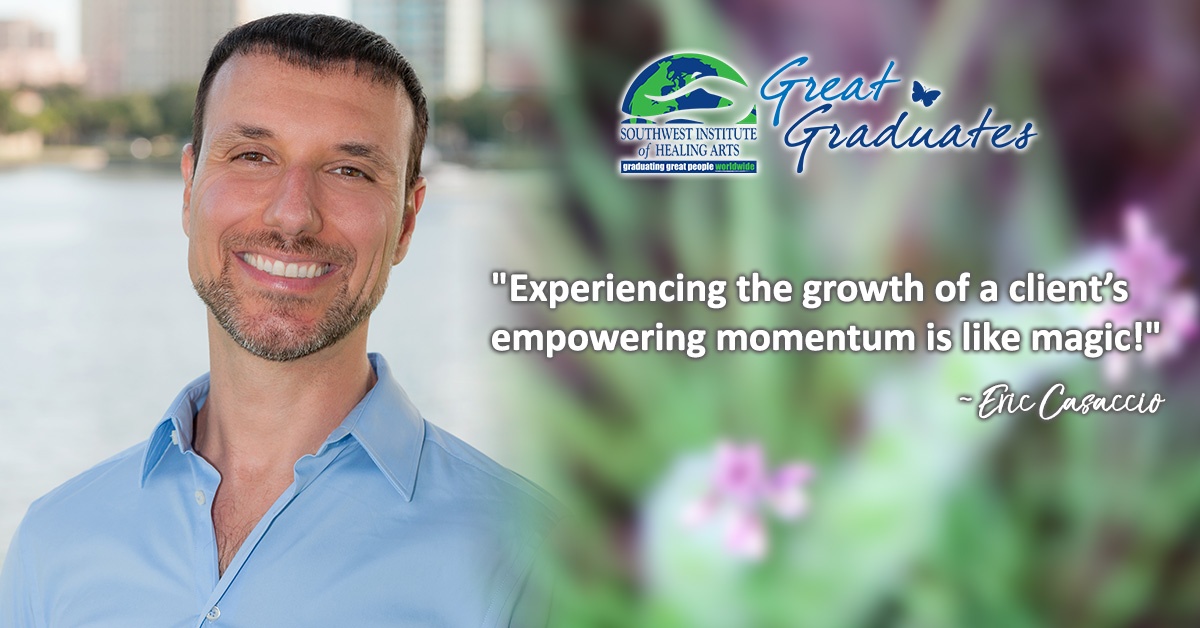 "My favorite tool is to allow creative suggestions in form of a potent question to come up naturally, leading clients to finding answers already within themselves," Eric says. "This inspires them to move forward and, when it comes to the disruption of a narcissistic situation, inspiration leads to enlightenment."
Eric refined his niche as a life coach with the creation of his Now Your Life Empowerment From Narcissistic Life Program— a course designed for those stuck in relationships or experiencing turmoil from their own personal involvement with a narcissist.
His inspiration came in the form of a creative venture. After a painful romantic experience with a narcissist, he produced, wrote, and directed an 18-minute short film entitled Narcissist, which would go on to screen around the world for nearly three years, win multiple awards, and garner critical acclaim. The film ended up sparking important discussions with audience members from the narcissistic abuse recovery community and actually led Eric to meet a life coach from SWIHA who recommended that he check out SWIHA's 100-hour Certificate of Excellence in Life Coaching. Eric took the leap and enrolled! "Everything practiced was applied to create coaching models for narcissistic situation leading to the launch of Now Your Life," he reflects.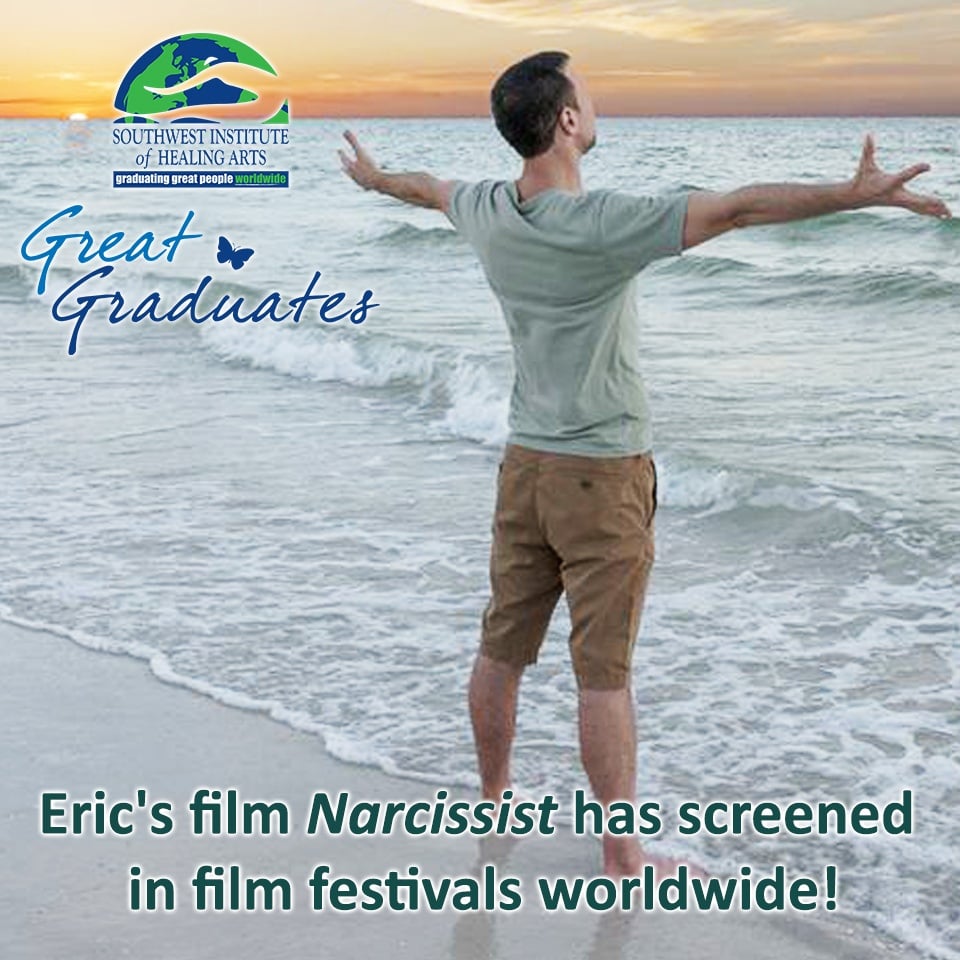 Helping his clients disrupt narcissistic situations and detach from a tendency to obsess about the narcissist's behavior are major steps in their recovery. "When it comes to narcissistic situations, it's easy to dwell on what the narcissist said and did and hard to focus on the present moment. Experiencing the growth of a client's empowering momentum is like magic," Eric said. "Witnessing clients moving forward from a disempowered past to find a new career and a healthy, loving relationship is inspiring. The client/coach relationship is a wonderful safe space and collaborative journey to experience and I'm grateful to be a part of it."
While life coaches aren't trained healers, Eric recognizes that healing can often occur during a client's voyage back from a damaging narcissistic situation. Whether it's a romantic relationship, a family member, friend, or co-worker, his work is based around individuals rediscovering their authentic selves. His client's testimonials speak for themselves, including one client who credits Eric with helping him see the present moment clearly:
"I used to believe I could never be happy until I was free from the narcissist. That is far from the truth. Eric has helped me turn my paralyzing stress into renewed confidence. It has become clear to me where I am, where I really want to go and, most importantly, what I need to do to get there."
For Eric, hearing how clients apply their personal coaching gains into their everyday life is the most rewarding part of this work. "It's beautiful when clients experience those 'ah-ha!' moments," he shares. "Each time that happens, it's almost as if their personal, authentic light is coming back to life."