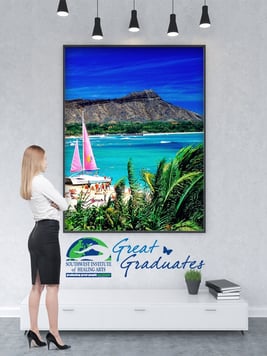 Vision and Dream boards are fun and easy ways to help you manifest your dreams, goals, and visions. There are several ways to do this. But with manifestation, there must also be persistence and effort!
If this is your first time with vision board work, a great way to start is to simply get clear on just one or two things you really want. If you want to go to Hawaii for a vacation, find a picture of Hawaii that represents your idea, cut the picture out, and then tape it somewhere where you can see it every day. You can place it on your fridge door or on your bathroom mirror. Be sure to look at it for a few minutes every single day and imagine yourself on this vacation. You need to really get into it! See what you want to see: the ocean, the sandy beaches, and mountains! Or close your eyes and hear what you would love to hear, like the ocean waves and birds. Maybe close your eyes and get into the feelings you hope to experience: how it would feel to get to know the local people or how the ocean breeze and warmth of the sun feels on your skin. See if you can actually taste the pineapples and coconuts or even smell the sweet scent of flowers or the salty ocean air.
The next way is a Vision/Dream board. They are easy and fun to make. Here's what you need to do:
You will need a large poster board, pictures that represent what you want to have, be, or do.
You'll need a pair of scissors, glue or tape, and a set of magazines or internet pictures that you will have printed off on paper that will contain these pictures of what you want to manifest.
Cut the picture out of the magazine or off the printed page(s), arrange them on the board, and when satisfied- glue or tape them onto your board.
Next, think of words that represent what you want, and write them between the pictures on the board. When it feels complete, hang your board where you can see it daily, like tacked on the ceiling above your bed or in your office by your desk.
Look at it daily for several minutes, imagining what it is like to already have these in your life. See it, hear it, feel it, smell it, and taste it!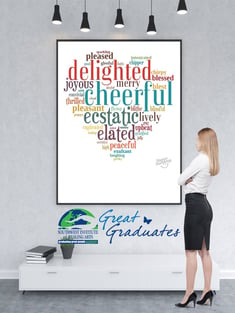 One other option you can do, is make a presentation book.
Get one at an office supply store or get a 3-ring binder and some protector sheets.
Add in as many page protectors as you like: you can always add and take away.
You will make regular size pages of the things or goals you'd like to bring into your life.
One idea is to put one goal on one page, another item on the next, and so forth, keeping your ideas and wants together.
As stated before, glue the pictures and words for that goal. If you want, though, you can also do several mixed pages of a variety of things you want.
The nice thing about doing it this way is you can always add or subtract to your Vision/Dream Book as you manifest these things or possibly, even change your mind. Do be sure to look at it regularly! Keep it next to your bed and look at it each night before you go to sleep and again when you wake up. Keep it with your day planner and look at it whenever you have some time. Again, the secret is to feel like you already have all you desire, just like with the dream/vision board: see it, hear it, feel it, taste it, and smell it. Use your imagination, stay positive, and be assertive in making it happen!
If you are interested in learning about the programs at SWIHA that will help to make your vision and dreams a reality, we invite you to explore the wide variety of healing arts programs available to you.
---
About the Author, Darlene Parrish


Darlene Parrish is a student at Southwest Institute for Healing Arts. She is enrolled in the Life Coaching, Holistic Healing, and Urban Farming program.
She is also a substitute teacher who would love to create her own business soon. She creates beautiful gemstone jewelry and loves anything to do with nature.