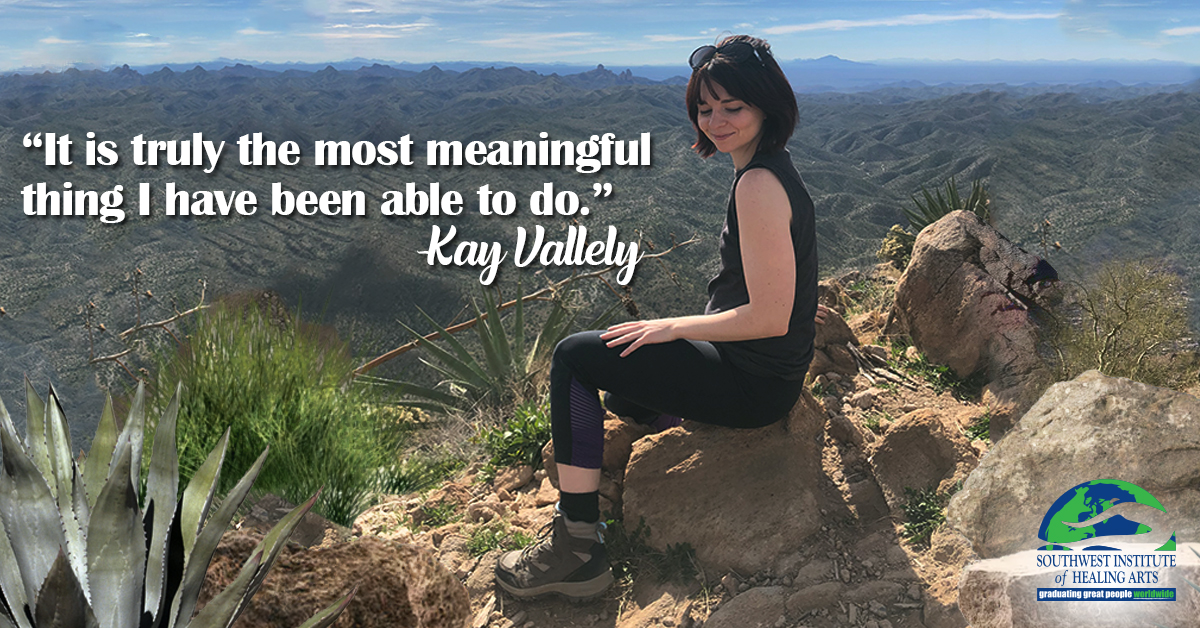 "I never felt more at home on a campus, calm, or more intrinsically motivated to learn than at SWIHA," says Kay Vallely, owner of Revive Coaching, "The lessons I learned are all applicable, meaningful and useful."
Kay explains that her love of learning ultimately guided her to serve as a Life Coach. She was studying communications and developing her crisis intervention skills while working with family support services.
"I really loved the work and improving the lives of families," she tells us, "By clarifying how people communicate, they were able to truly satisfy their needs and feel heard. Establishing a healthy foundation for the parents created change that will brighten their kids entire future. It fills my heart with warmth still to this day. I knew this is what I was meant to focus on, but I also knew there were not a lot of avenues I could take to combine the services I wanted to offer. So, I went back to school, graduated from SWIHA's Life Coaching program and created Revive."
She explains that her coaching business stands on the pillars of education, connection building and communication, and describes herself as a kind and straightforward coach: "I want my clients to know that I will hold them accountable, however I know that we need time to grow and I'm happy to support in any way while they are on their path," adds Kay.
In sessions, Kay explores different versions of the self-development tools such as the "I Am" sheet, the values and priorities. She also utilizes the Five Love Languages as a base point for identifying fundamental relationship complications. Additionally, she enjoys researching and creating new tools for her clients.
"It is truly the most meaningful thing I have been able to do," says Kay, "I worked with people to repair marriages, fix a relationship between parents and children, and even entrepreneurs starting their business. To be a part of their growth and to encourage them to keep going is what makes me feel fulfilled. When I get to see a client achieve their goals, I feel compersion."
You can follow Kay on Instagram at @Kaylanding!