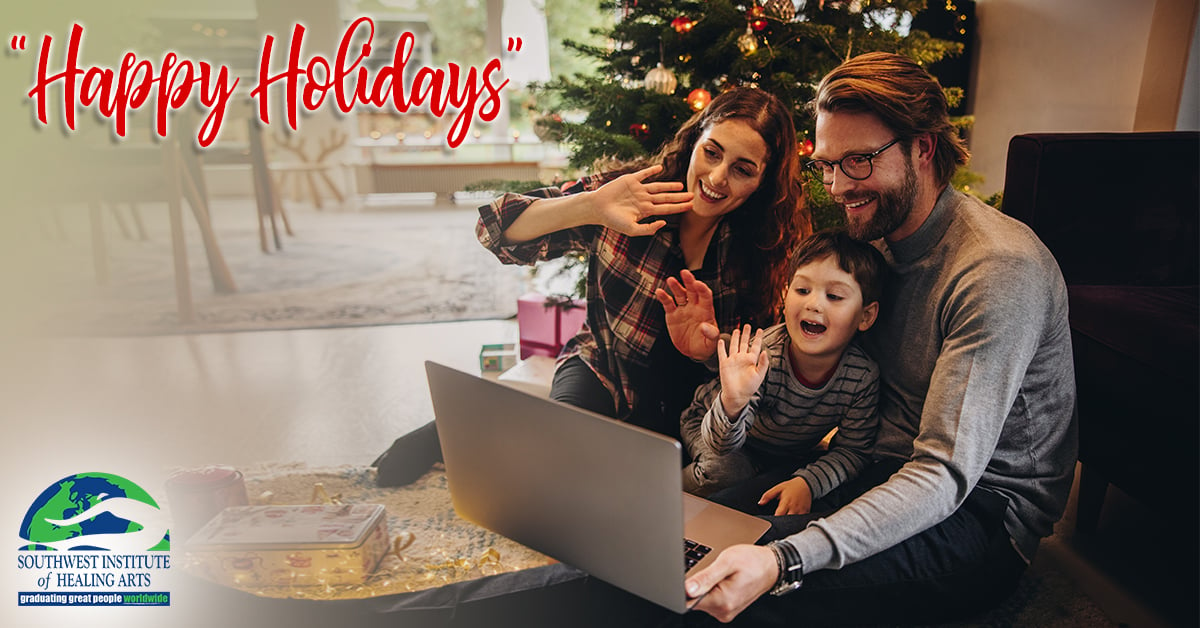 There is no doubt that this has been an unprecedented year for so many reasons. It has provided a wide variety of global emotion, between bringing human rights to the forefront of the conversation and navigating a pandemic that has forced some difficult decisions to be made. This holiday season may look and feel a little different this year, however there are many ways we can still create a meaningful and conscious connection with those we love, even from afar.


Why is Connection so Important to Us?

On a biological level, human to human connection serves numerous purposes. It provides safety, socialization, emotional fulfillment and entertainment. We have an innate desire to be "seen".
2020 has made conscious connection more important than ever, and technology has played more vital of a role in that than anyone could have anticipated. By leaning in to this new way of keeping our loved ones close, plus a little creativity, we can make the most of our holidays--and possibly create some new traditions!

Here are some ideas for creating a deeper level of connection beyond just a Facetime or Zoom call:
"Secret Santa" with Letters of Love Instead of Purchasing a Gift: Everyone loves getting mail! Assign each friend or family member a person to write and mail a letter to (Younger family could even participate by coloring a picture to send!). Tell them what lessons they've taught you, reminisce on fun times, or simply offer words of well-wishes for 2021. As a bonus, you'll be supporting the postal service!
Host a Virtual Christmas Movie Watch Party: Many services offer the ability for a group of people to watch a movie together from their own home. Disney+ offers Group Watch, and Teleparty is available for Netflix. You could even do it the old-fashioned way and have a countdown to play! A fun game to incorporate in to this: Half of the party hangs a Santa hat on the left side of the screen, and the other half hangs it on the right. Keep a tally of how many times it looks like someone in the movie is "wearing" the hat, and whoever has the most points wins!
Play a Party Game Over Video Chat: Many family-friendly party games are easily translated through the screen. Pictionary, charades, trivia, and even the HeadsUp app are fun options to play via video chat. You could even hold cookie decorating contests or ugly sweater competitions! It will definitely bring some lightness to a Christmas that may not feel the same
Cook That Special Dish Together: Is there a family recipe you've been dying to learn? Ask for a cooking class with the chef! Chances are, older family members are missing cooking for you this holiday just as much as your physical presence. Ask for the ingredient list and cook it together over a video call, then sit and enjoy your meal together. It's a great bonding experience and ensures family recipes will be preserved for generations to come.
Connect with a Conscious College Community Online
Seeking more connection (and possibly a new path) in this time? SWIHA Online was born from the spirit of community found on campus that transcends our classrooms. As an online student, you will form lasting, powerful friendships and meaningful professional connections with like-minded people.
Our online classes allow you to participate in this dynamic learning community from wherever you can connect to the Internet. Dedicated instructors and staff walk alongside you on this journey to foster and support your learning and growth as a healer. You will also have access to Our Success Center where we are committed to providing on-going entrepreneurial support for holistic healthcare practitioners in private practice, as well as those joining, establishing, or growing a business.