Kim O has always possessed a drive to help others.
When she enrolled in college, she pursued Psychology with the hope of becoming a counselor and affecting major positive changes in the lives of others. However, Kim found herself sidetracked by her own low self-esteem and put off finishing her degree hoping that her marriage would bring her fulfillment.
Though that ultimately wasn't the case, something else amazing happened!
Kim tell us: "I made really poor decisions for a long time, until the message about loving yourself resounded from everywhere. I had been living life as a victim, and then I learned that victimhood was a choice. I was powerful!"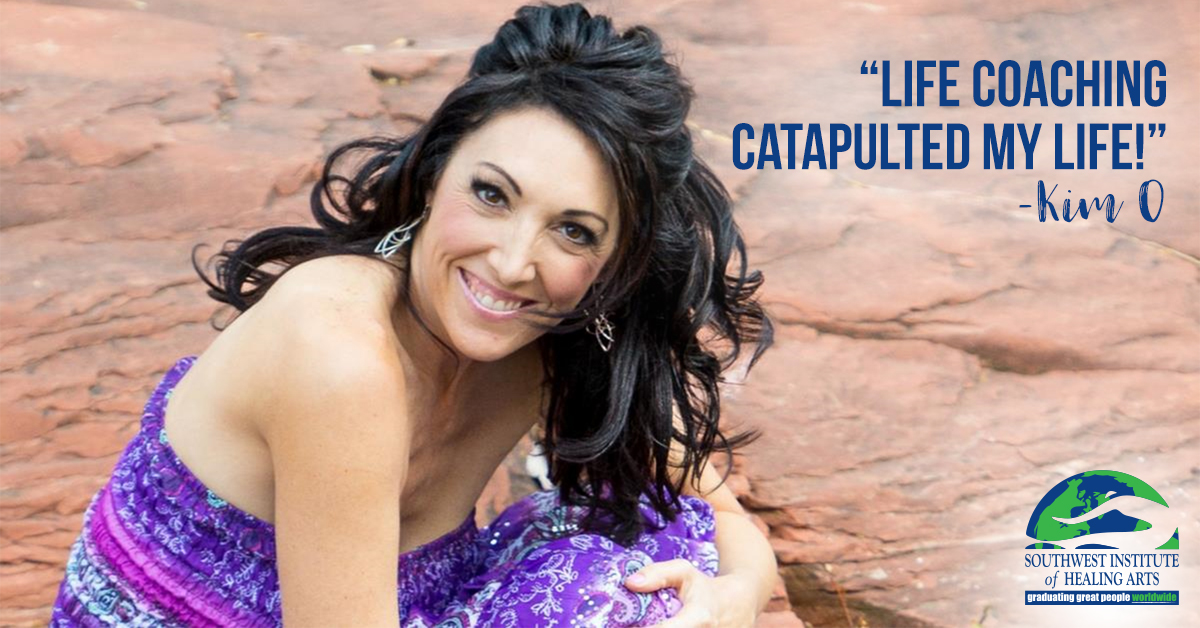 This realization led Kim to train as a Life Coach at Southwest Institute of Healing Arts. She explains: "It was my version of finishing my psychology degree. I was moving toward my love of helping people in a more equipped manner."
Once immersed in her studies, she found herself empowered and focused on positive, forward movement. Kim emerged from the program with a profound understanding of presence, deep listening, powerful questions, compassion, and accountability.
"Here's the thing, I have gone to counseling for most of my life," says Kim, "I honor the value of counseling and appreciate the grounding it provided for me. However, Life Coaching catapulted my life! I describe Life Coaching as counseling with a few shots of espresso."
When creating her business, Kim felt very drawn to empower single adults: "I had been one myself and knew firsthand the misery and pain of the seemingly endless date-go-round. It has grown to say the least and so has my foundational structure."
Kim now has an online school called HeartWorkUniversity, offering intense 12-week programs for singles/divorcees/couples to dig deep and unleash their strength, as well as courses and workshops too.
She was also led to create her own Godly Life Coach Training program, teaching others to become Life Coaches by utilizing the teachings of Jesus to create coaching tools.
"Jesus came to me in a vision and strongly urged me to 'breathe new life into his story' and teach people His love, ways, and teachings. I could not resist this calling."

Kim adds: "Needless to say, it has been an awesome ride!"
To those feeling pulled toward Life Coach training, Kim offers this encouragement: "If you have a heart to give, I urge you to consider becoming a Life Coach. The beautiful thing about Life Coach Training is that you will undergo massive awakening and healing too!"