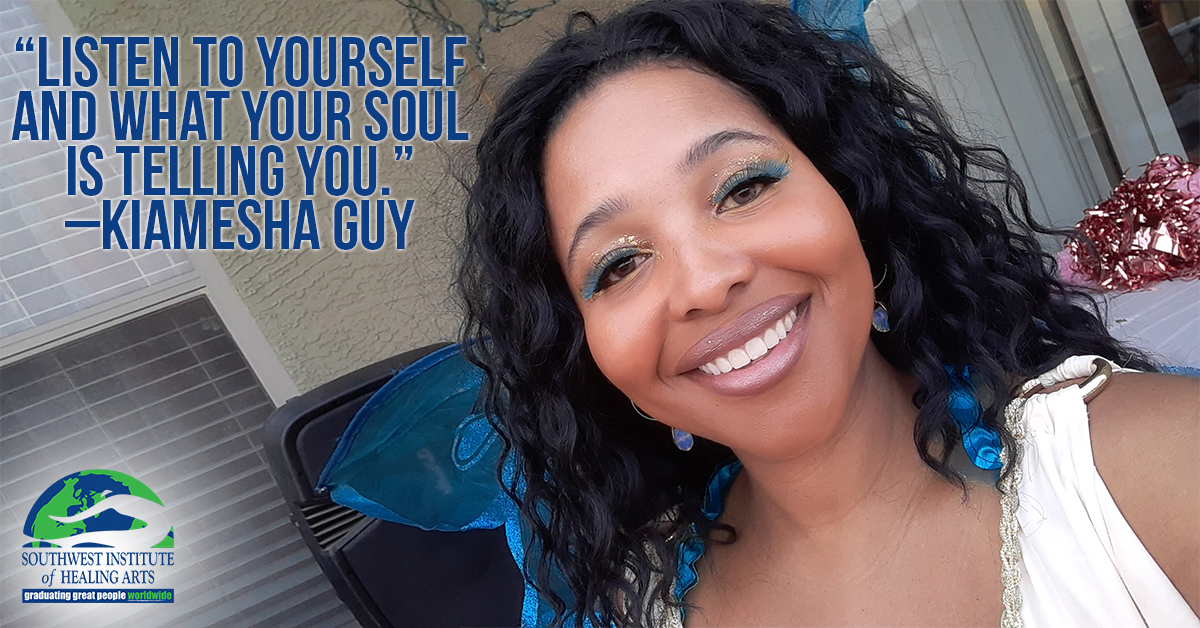 At SWIHA, SWINA & SOY, we know that entrepreneurship is about the journey. It's often visualized as a path, though it often ends up being more like a roller coaster! Kiamesha Guy, a Southwest Institute of Natural Aesthetics graduate, has had her fair share of ups, downs and curves.
After tours in Iraq and the Persian Gulf where she served in the United States Navy, raising her four children, earning degrees in Psychology and Behavioral Science and becoming licensed in both Massage and Aesthetics, she has re-opened the doors to Quiet Waters Maternity and Wellness Center in Chandler, Arizona!
"My life has alwaus been moving forward on a journey, even before SWINA," Kiamesha tells us, "After finishing my Massage program, I realized I want to learn more about skin and product ingredients."
Her desire to care for others, and specifically mothers, led Kiamesha to Southwest Institute of Natural Aesthetics, and she says she was absolutely confident that it was the next step in her journey. "The Natural Aesthetics program fit right into maternity care," she says, adding, "Learning more about natural products helped me become a better mom by eliminating product use which would be harmful to all of us."
As a dedicated mother herself, Kiamesha's passion is evident: "My defining moment happened in Massage School when I found out I was pregnant one week into training," she shares, "I had the option to postpone LMT training and decided to stay enrolled. I truly believe to this day becoming pregnant was definitely a sign about where my future was headed."
"Attending and Graduating from SWINA added the clear direction Quiet Waters Maternity and Wellness Center needed to head. Taking care of those who are becoming mothers and those who are mothers, has provided me and our providers the opportunity to 'Enhance Overall Well-Being, Two at a Time'," Kiamesha proudly states.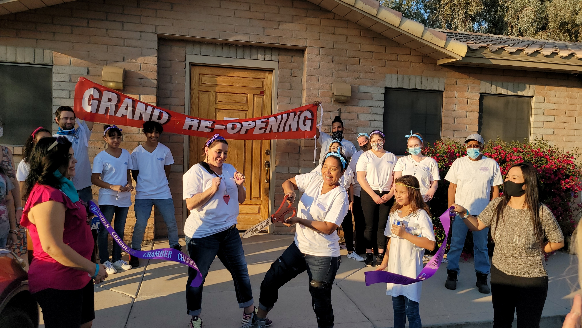 Quiet Waters Maternity Spa & Wellness Center, PLLC provides an oasis for mothers, including OB/GYN services, midwifery, massage therapy, natural aesthetics and cosmetology services, maternity and female health classes, life coaching/counseling, as well as on-site childcare and deli services.
She adds, "Taking my Continuing Education courses at SWIHA for my LMT license has given me ample ways to improve business practices, re-train in previously learned modalities, add more spa services & provided the opportunity to hire quality practitioners from SWINA & SWIHA."
The mission of Quiet Waters Maternity Spa & Wellness Center, PLLC is to ensure every woman receives complete care from a team of skilled & knowledgeable providers who support, educate and empower through services that relax and improve the health of mother and child.
Kiamesha's advice for those embarking on their journey of finding their way to be of service is this: "It is best to absorb all of the information and then sift it out after you get your career going."
Above all, however, she says: "Listen to yourself and what your Soul is telling you."