Katie Mongelli's first experience with SWIHA was during the Celebrate Your Life conference in Phoenix where she received a Toe Reading from one of our graduates. She left the conference feeling inspired and full of ideas for her own coaching program, so she began to look in to programs and ultimately enrolled at SWIHA!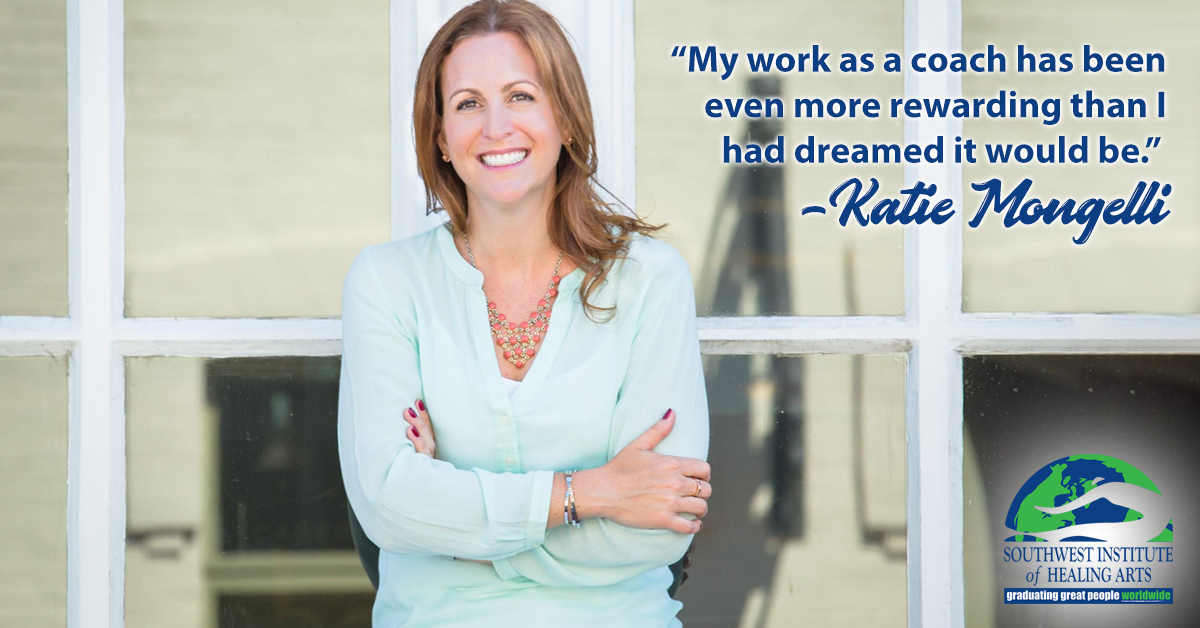 "At the same time I was in the SWIHA Life Coaching program, I had a life coach," she tells us, "I think the combination of being coached and learning about coaching really opened me up to the journey of life and seeing experiences as opportunities for growth. It has left me more open to life and more peaceful in life as I trust things that come my way are meant for me and my spiritual evolution."
Katie explains: "For me, life coaching is a process in which I support individuals looking to transform their life and become more connected to their truth and purpose."
Through her coaching business, she helps unwind the traditional lessons on finances that may cause women to shut down and ignore managing their money. She invite women to explore their feelings and desires around money and challenges women by asking: "What do you want from your finances?" Katie also frequently utilizes visualization techniques during her session, allowing her clients to "see" themselves in their ideal life.
"Since completing the program, my favorite coaching experience was building my group program and supporting groups of women to transform their relationship with finances," she divulges, "My work as a coach has been even more rewarding than I had dreamed it would be."
For those just beginning their coaching journey, Katie offers this insight: "Practice and then practice some more! Throughout most of the Life Coaching program, I had a practice session with at least one of my classmates, going through the lessons or exercises taught. I also practiced with team members at work and my family at home. I recorded all the sessions and watched them back. I also journaled about how they felt and what areas I wanted to work on. For me, I really practiced slowing down, listening more and asking more questions."