When asked about their favorite instructors at Southwest Institute of Healing Arts, many students exclaim "Linda Bennett!" without hesitation. She's a prolific Hypnotherapist and, what many don't realize, a Life Coach as well.
"I had my first experience with Life Coaching back in the early nineties," says Linda, "The process really helped me when I was developing my own business. I found that my coach asked great questions that I hadn't thought of. It made a big difference in my business."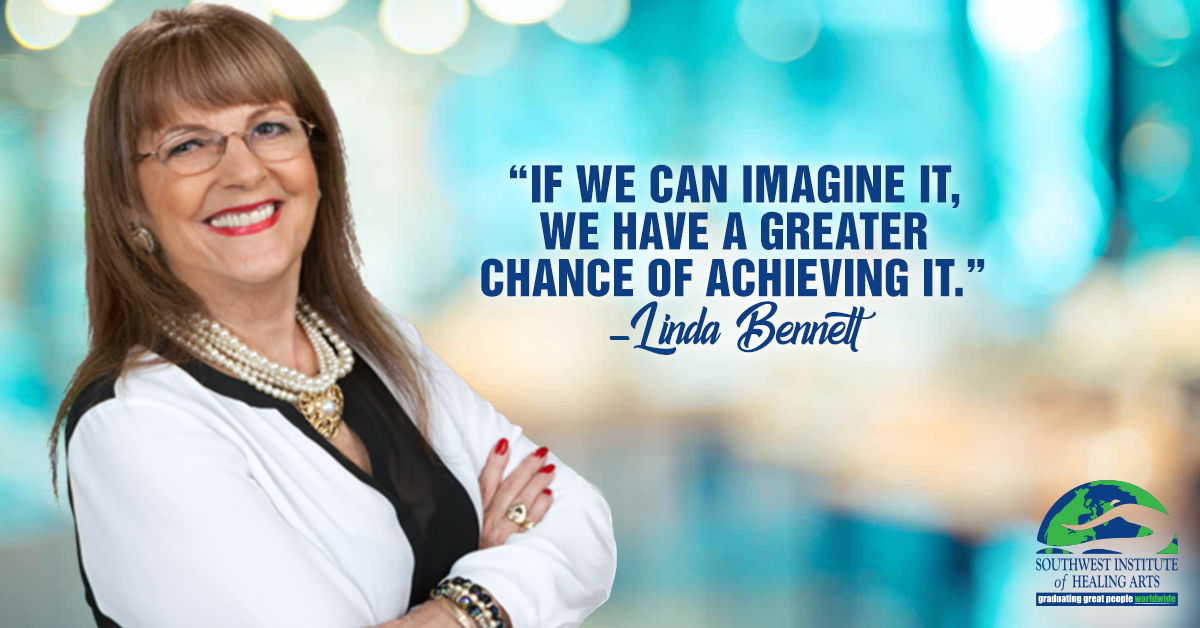 Around that same time, Linda began hypnotherapy training and found that what she learned from coaching really enhanced her work with hypnotherapy clients. The two modalities complimented each other beautifully and elicited major shifts in mindset.
She explains: "Coaching is about asking meaningful questions to stimulate the client taking action and creating the pathway to achieving their goals. It's about gaining clarity and creating forward movement."
Linda's specialty is using guided imagery with the coaching process.
"If we can imagine it we have a greater chance of achieving it," she tells us, "We all have an imagination and, unfortunately, we often spend time imagining things we really don't want to have happen. I use the clients imagination to create the best possible outcome for them."
She loves to deep dig in to the subconscious with a simple yet powerful question: "Can you tell me more about that?"
"I am there to learn about my client. I prefer to talk as little as possible and encourage my client to tell me more," says Linda, "To see the look on a client's face when you just asked a powerful question, and they say: 'Wow… I never considered that'. It's like you can see the lightbulb turn on and it's so exciting. I live for those moments!"
Linda believes coaching is a wonderful way to make a difference in the world.
"If you are considering Life Coaching you are already someone that others seek out for advice and support, so take the time to learn how to manifest that natural gift into a thriving business!"
With her signature clarity, her final wisdom is simply: "Go for it!"