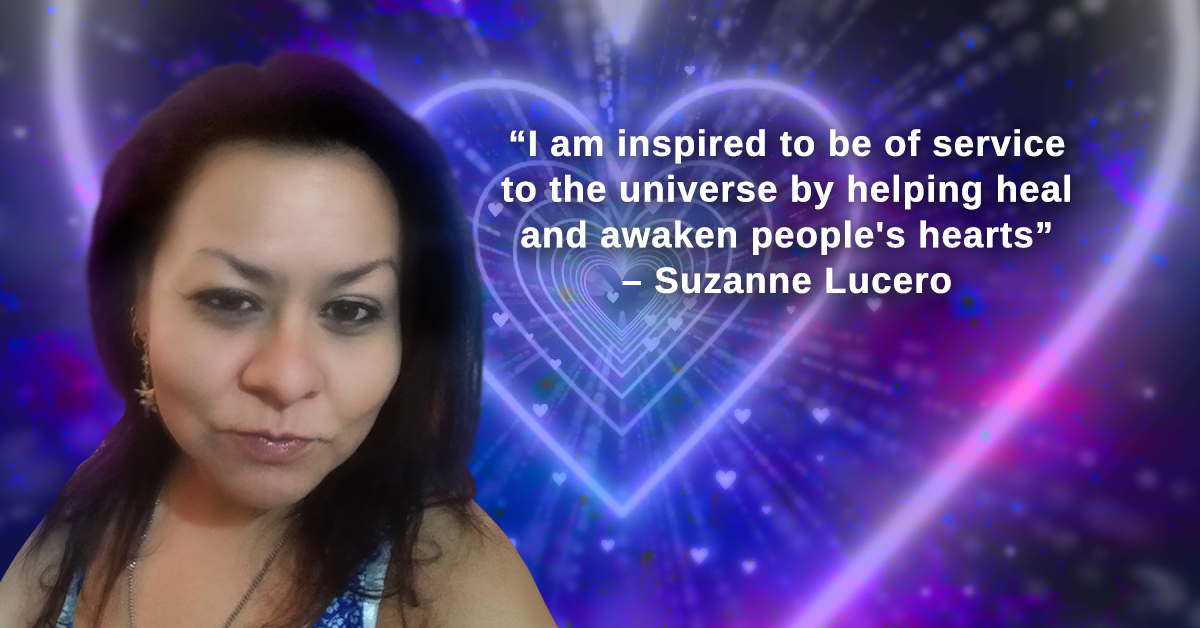 "Just before I enrolled, due to a near-death experience, I began going through a transformational spiritual awakening. I was confused by all the personal changes I was experiencing. I knew I wanted to do something, yet I did not know what or where to begin. I was a certified nursing assistant in the Hospice field for 24 years. I was divinely guided to help people in a new way. The divine message I received was to awaken people's hearts. Then I found SWIHA and enrolled. The adviser helped to point me in the direction of Hypnotherapy. The Integrative Healing Arts Practitioner program with a focus in Hypnotherapy taught me the tools I didn't even know I needed for my own self-healing. As I went through the program, I underwent my own healing journey and came out as the best version of myself. I now have the confidence that I will only get better and better from here."
Southwest Institute of Healing Arts Great Graduate Suzanne Lucero already had all the answers, tools, and strengths inside of her to achieve her life's purpose of serving others. Enrolling in the IHAP program was only more confirmation that Suzanne was on the right path. Suzanne asserts, "As soon as I began the program, I knew that I had made the best decision of my life. The training I received led me to do inner work and much-needed healing as I learned how to help others heal. This was life-changing for me, and I am grateful for the acceptance and support of the like-minded people at SWIHA."
Like Suzanne mentioned above, SWIHA students do tend to go through a personal transformation of their own during their time in their program. Although students enrolling in our degree and diploma programs have the intention of helping others and starting their own business, oftentimes, students will go through their very own personal healing journey. This journey then allows them to serve others better by going through the steps they would one day ask their very own clients to take and go through. Suzanne elaborates, "With all the knowledge I have gained and the transformational healing I did, I feel like a new woman! I feel like I am a better parent, wife, daughter, sister, and friend. I have finally learned to love myself. And can genuinely be authentically me. I'm free."
Before SWIHA., Suzanne never felt like she could truly be herself. SWIHA is a place where all people are welcome. You will find yourself surrounded by people who accept you for who you are. Suzanne experienced this acceptance and testifies, "For the first time ever, I am enjoying life freely as my authentic self." In addition to being accepted during your time at SWIHA, SWIHA also pledges to support its students and graduates past their graduation. Our career services team offers support to help our great graduates thrive in holistic entrepreneur life. "I plan to utilize marketing support, business coaching, room and office rentals, assistance with book publishing, and participating in any events at SWIHA that coincide with my business" states Suzanne.
After graduation, Suzanne officially became a certified member of the International Medical and Dental Hypnotherapy Association, as well as a certified Life Coach. Suzanne started her own business called AwakeningHearts333. She offers Transformational and Spiritual Life Coaching, Auriculotherapy, Toe reading, Hypnotherapy (including past life regression), Pain & Weight Management, P.T.S.D., quitting smoking, fears, phobias, anger, anxiety, depression, and more. These holistic modalities can be offered in individual, group, and family sessions. In addition, Suzanne hosts motivational team-building workshops and webinars for small businesses and healthcare facilities.
"I am inspired to be of service to the universe by helping heal and awaken people's hearts. I will help people unlock their potential and achieve their goals. Help them enhance their quality of life by being true to themselves and finding authentic happiness."
"I was never taught the importance of self-love. I was raised to put others' needs before mine. I grew up with the idea that we were meant to feel guilty, fearful, and separated from God, so I pretty much hated myself. Now I know the importance of self-love. And that you can only give and receive as much love as you give to yourself" she continues, "Now I know that we are not separate from God. The universe wants us to do whatever makes us happy and fills our hearts with joy. I love myself so much. I am grateful to have a meaningful life with integrity and awareness. I am free to be my authentic self."
While reflecting back on her time at SWIHA, Suzanne claims that the GRIT classes she took were her favorite. Having GRIT tools really set her up for success to be an entrepreneur and thrive with her business! As far as instructors go, Suzanne would like to thank Lori Dye, Michael Dye, Linda Bennett, and Giselle Marasca for making such a positive impact on her education journey at SWIHA.
For any future or potential SWIHA students, Suzanne's advice would be, "Congratulations! You've just made the best decision of your life. Now buckle up, buttercup! You're about to begin your healing journey. You need this. Get ready to become the best version of yourself."
Want to get connected with Suzanne?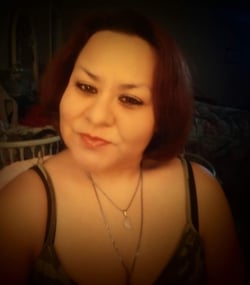 Website: https://awakeninghearts333.com/
Facebook: https://www.facebook.com/AwakeningHearts333/
Instagram: @awakeninghearts333
LinkedIn: https://www.linkedin.com/in/suzanne-lucero-o-brien-86a4011a4