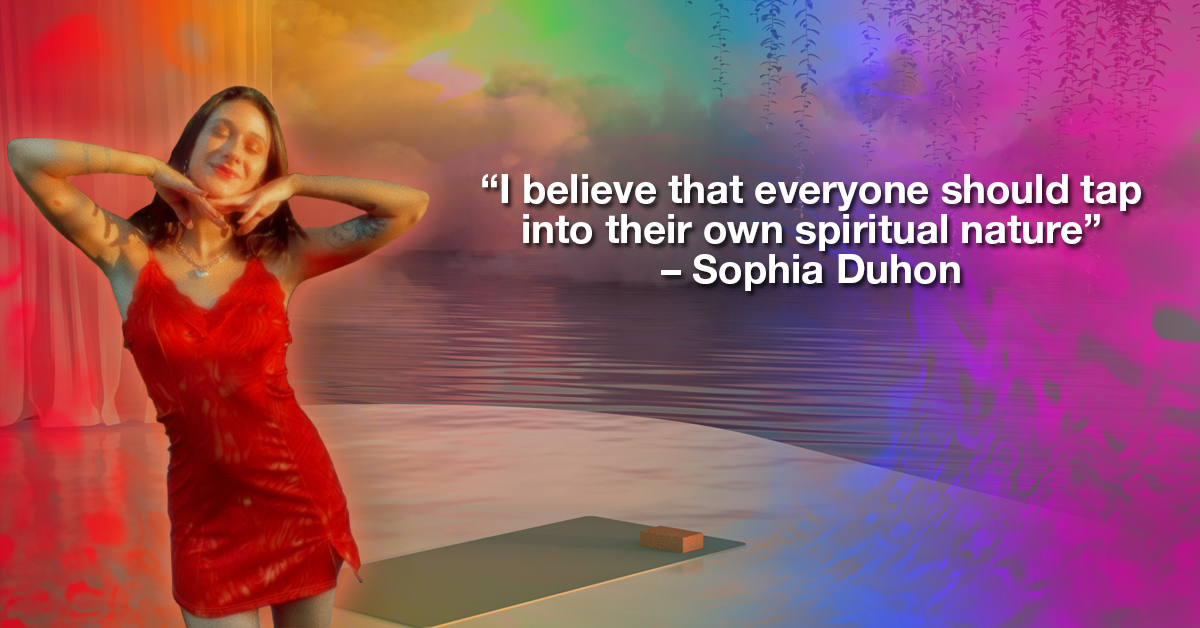 The meaning of spirituality has evolved and expanded over time, and various meanings can be found alongside each other. What does spirituality mean in the modern world? Modern Spirituality centers on the deepest values and meanings by which people live. This idea often embraces the idea of an inner path enabling a person to discover the essence of his or her being. This is exactly what Great Graduate Sophia Duhon was searching for before her time at Southwest Institute of Healing Arts. Sophia explains, "Before SWIHA, I felt a bit lost in terms of what my life purpose was, and how I wanted to go about educating myself, helping others, and raising the vibration of my spiritual self. My interest in non-denominational spirituality is what led me to SWIHA, as well as my desire to bring accessible Spirituality to everyone and anyone interested in the wisdom of the soul!"
Sophia Duhon graduated from the Spiritual Coach and Celebrant program, with a Ministerial certification, and then returned to SWIHA for a second time to complete the Life Coaching program. Sophia claims that she loved her time at SWIHA so much, she wants to come back again for a third certification! "I am passionate about this modality and believe that everyone should tap into their own spiritual nature to find a better connection to Source, their life purpose, and spirit guides, as well as the world around them" states Sophia.
"I knew I was on the right path the moment that I felt that through helping heal others I was, in turn, healing myself too! I remember a specific lesson on Forgiveness during my time studying spiritual life coaching, and while studying I remember realizing that I still had work to do in terms of my own forgiveness and letting go of the past. I was able to make amends in many areas of my life, and I really don't think I'd be the person I am today without that one simple lesson, not to mention the multitude of other wonderful and empowering course sections. I now help my clients work on forgiveness in their own lives, drawing from my schooling as well as my personal growth experiences at SWIHA."
After her education at SWIHA, Sophia started her own Coaching/Tarot/Herbal business called Marie & Co. She runs her business both virtually and in person! Her in-person space is where she often meets with clients for coaching and tarot sessions. Sophia asserts, "SWIHA has helped armor me with the necessary wisdom and tools to run my business, Marie & Co., successfully and efficiently! I feel much more connected to myself and my spiritual practice. Without it, I don't feel like I would have the tools to fulfill my life purpose as a coach."
While reflecting back on her time at SWIHA, Sophia recalls the most important lesson she learned was, "to harness my spiritual tools as a medium in order to help others and to recognize that I have been blessed with my gifts by a higher power. It is extremely humbling to understand that your gifts are yours to use for kindness and to act as a vessel for Spirit to communicate through you." Sophia would also like to thank her professor Lori Dye who was an instructor during her last course in the Life Coaching Program. Sophia declares, "She was always helpful, kind, and very wise!"
Sophia's advice to any future or potential SWIHA students is, "Learn, learn, learn, and always leave room for yourself to grow as much as possible! You will shift and evolve in so many amazing ways during your schooling, allow yourself the gift of growing through wisdom and learning to know your soul better as well as the beauty in others!"
Want to get connected with Sophia Duhon?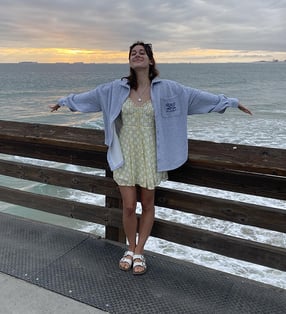 Website: https://www.mariecospirituallifecoaching.com/shop-CIWMh-PIWow/fall-line
Facebook: Marie & Co. by Sophia
Instagram: @marieandco.bysophia