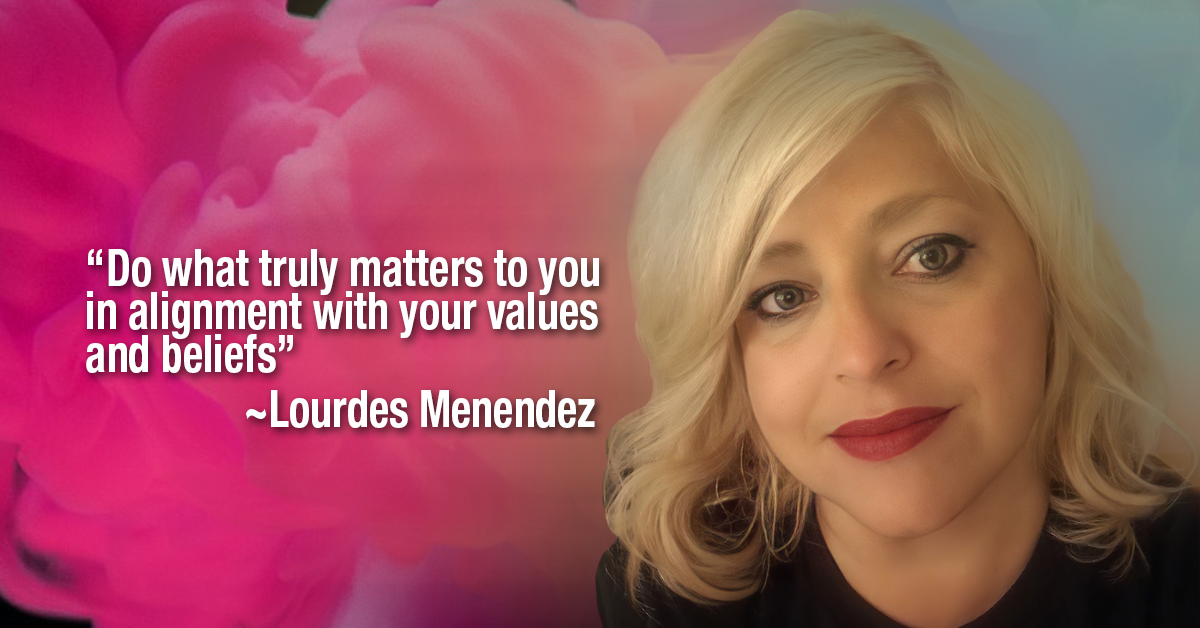 In honor of National Be On-Purpose Month, this January 2023, SWIHA Great Graduate and Healing Arts Practitioner Lourdes Menendez shares how intention and mindfulness show up in her life. Lourdes asserts, "Before SWIHA I had goals and purposes, however, I was not focused on how to continue living on purpose to achieve those goals. Then, the universe led me to SWIHA. I was randomly looking for a school to learn Hypnotherapy and an internal voice said 'that one right there' exactly when I was reading SWIHA's mission statement! I am passionate about Hypnotherapy because the benefits are limitless. Our subconscious is deep and has a limitless capacity and all the answers are inside us."
Mindfulness is a constant practice. It does not come easy to everyone. Setting intention and time to be able to practice grounding and re-centering yourself to look within and reflect on your life can oftentimes be a challenge for most people. When reflecting on how intention and mindfulness show up in Lourdes' life, she states, "Intention and mindfulness show up for me by being present and focusing on tasks; giving myself space to understand the importance of taking one step at a time." Taking things one step at a time is such a great way to look at mindfulness. One cannot simply take on the task of "living with intention" fully and perfectly on day 1 and consistently do that for the rest of their life. By taking things one step at a time, your goals will become more realistic and more attainable to handle.
"In the past when I was living without intention, I was going through stressful times. Always rushing, lack of discipline, and changing thoughts and ideas constantly."
Living with intention really can make a difference in your life. This past year, Lourdes took her goals and utilized the power of intention to make them happen. She recalls, "I only aimed for 1 big goal. I wanted to be realistic and honest with myself" she continues, "I wanted to learn a new language to be able to help the underserved Haitian community. My initial intention was to bring awareness on the fight against HIV." Lourdes asked herself these two questions: "How can I help this community if I can't communicate with them?" and "How can I build rapport if I don't speak their language?"
By putting her intention into the universe, and with hard work, discipline, and determination, Lourdes was able to communicate and make a difference in the Haitian community within just 8 months! That is what the power of intention and living on purpose can do.
Lourdes' advice to those who want to live with intention and mindfulness is:
Be present and accept the present

Meditate

Write your goals

Celebrate your goals

Don't procrastinate

Delegate daily tasks
"Do what truly matters to you in alignment with your values and beliefs" declares Lourdes. When you really believe in what you are doing, and feel good about it, living with intention comes so much more easily.