Southwest Institute of Healing Arts found its humble beginning as a Massage Therapy school wanting to do things a little differently. Our dream has grown, our campus has expanded, and Massage Therapy is still one of the amazing programs we offer. Over the years, we have graduated hundreds of well-rounded, talented healers that are thriving as stand-outs in this booming industry.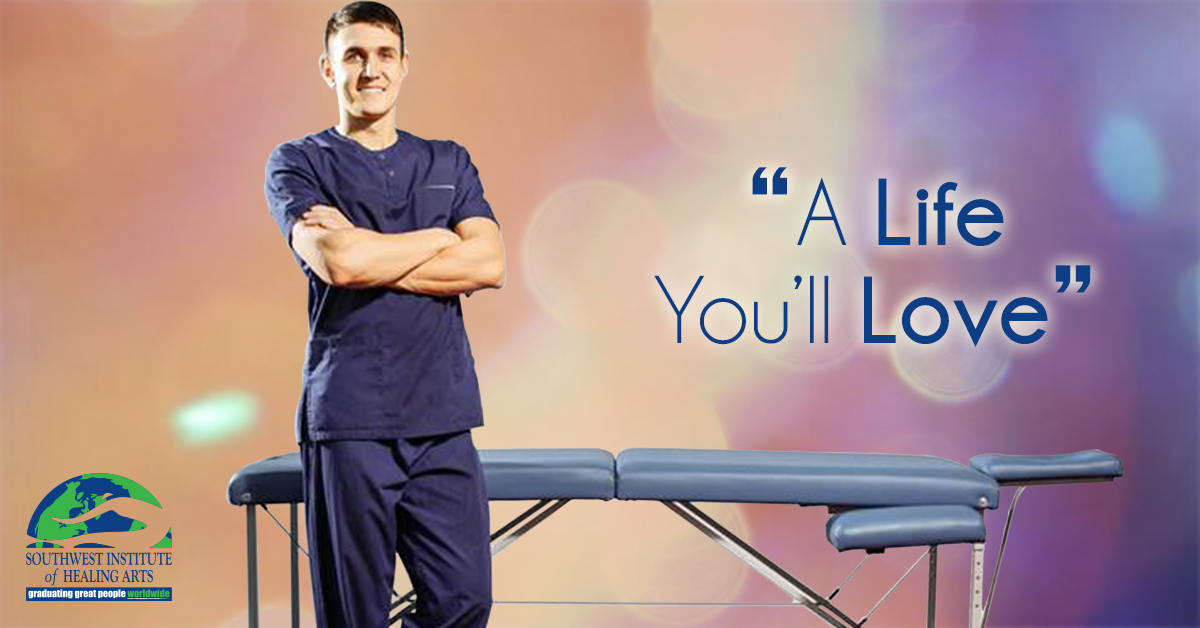 A recent survey of massage therapists revealed that 88% report being satisfied in their career. Considering that the average job satisfaction rate among Americans is 51%, today we are going to analyze the many reasons why massage therapists LOVE what they do!
Demand is Climbing
SWIHA often receives calls from major wellness employers asking when we are graduating more Massage Therapists! We've observed that those who are actively looking can find employment within weeks.
This is because the unemployment rate for Licensed Massage Therapists is under 2%, and the creation of new positions available is projected to grow 22% by 2028. Why is this? We have an aging population who is living much longer than previously, with chronic health conditions that can be assisted by holistic wellness services in conjunction with conventional care. A survey by the American Massage Therapy Association found that fifty percent of participants reported that their primary care doctor strongly encouraged them to get a massage.
Flexible Work Schedule & Fair Pay
Especially if you choose to be self-employed, there is incredible flexibility within a massage therapist's schedule. In fact, some people choose to use their massage skills as a second job to provide supplementary income, and many find Massage Therapy as a second career after being in a traditional field for many years.
The average massage therapist works 26 hours per week for a median salary of around $42,000, according to the US Bureau of Labor Statistics. The more you expand your toolbox, the greater your rate per massage as you up-level your services. Hypnotherapy, Reiki, Aromatherapy and other complementary modalities can be done during a session while performing a massage.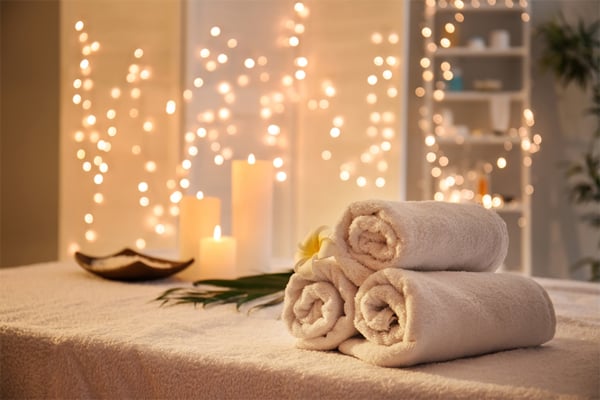 A Relaxing Work Environment
Many traditional work environments are fast-paced, poorly-lit, encourage bad posture habits, and force us to multi-task all day. This is not the case for Massage Therapists! Their job is to mono-task, to focus on their client and be conscious of their movements.
The benefits of a calm, peaceful environment with healing intentions not only benefits the client, but the Massage Therapist as well. Performing a massage is a light to moderate activity as opposed to office work, which is sedentary.
At SWIHA, we heavily emphasize proper technique to ensure the Massage Therapist can have a long, sustainable career without stress on the body. Our education also incorporates aspects of interpersonal communication, entrepreneurship and mindfulness techniques, allowing you to be a truly well-rounded professional.
Life-Long Learning Opportunities
Numerous studies have shown that learning new things and unique experiences are key to brain health and preventing many conditions that cause mental decline with age. In Arizona, Licensed Massage Therapists are required to complete 24 hours of Continuing Education every two years. Southwest Institute of Healing Arts is happy to be one of the leading providers of CEUs to LMTs in the state, providing you the opportunity to return to campus and reconnect with our Conscious College Community!
These classes can bring new business and client opportunities to you, and include exciting options such as Cranial Unwinding, Canine Massage, Intro to Chakras, and practitioner-focused classes like Hand & Wrist Health Maintenance and Business Development. Expanding your toolbox is definitely a positive aspect of this career choice, both professionally and personally.
What SWIHA Massage Therapists Are Saying
"My passions are my work," Rudy Frame, a former Marine, tells us, "I get to be of service in teaching Massage and guiding my fellow kindred hearts, holding healing space, kindness and compassion for themselves and all they come across. The reward is in the work. By being fulfilled in the labor of love that are the modalities we practice, our cup will never go empty and we can always share with others!"

"I felt like I went from a grade school level understanding of massage to a high school level. In fact, I ended up loving myotherapy and building a business around it," says Loren Evans, who was once a software engineer for medical systems and now serves as a SWIHA instructor, "I am an extreme left-brain, logical person, which served me well in designing computer systems. SWIHA has been instrumental in the development of the right side of my brain. It is possible to retool one's life to move in a totally different direction. I have lived two lives, both incredibly wonderful. Be open to possibilities. Dreams do come true."

""Anyone can find a job, yet finding what you are MOST passionate about and bringing those spiritual gifts forward into the world takes courage, compassion, and strength," states Audrey Washington, who came to SWIHA for her Associate's Degree after hiring many graduates of ours for her Massage business, "[SWIHA graduates] had more knowledge of anatomy, as well as the ability to do energy work and follow their intuition when working with clients. I trusted the school and how they trained their LMTs."
Are You Being Called?
The most important reason to become a massage therapist is that you are just "called" to become a healer! Have you ever been rubbing someone's shoulders and known intuitively where they needed healing? Or maybe you have had someone say, "You have an amazing touch... You really should be a massage therapist!" Consider this a message!
If you are drawn to serve those in pain or in need of some relief, either physically or emotionally, you are probably a massage therapist in the making. The most successful and fulfilled massage practitioners are those who know that, on some level, this field of work is their calling in life.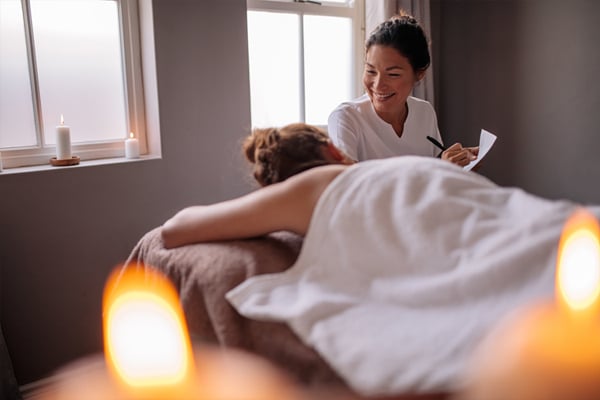 The next Massage Therapy start date is June 15th, 2020 (AM schedule), and there is still time to enroll! Contact our Admissions Coaches by calling (480) 994-9244 or send us an email to schedule a one-on-one appointment.