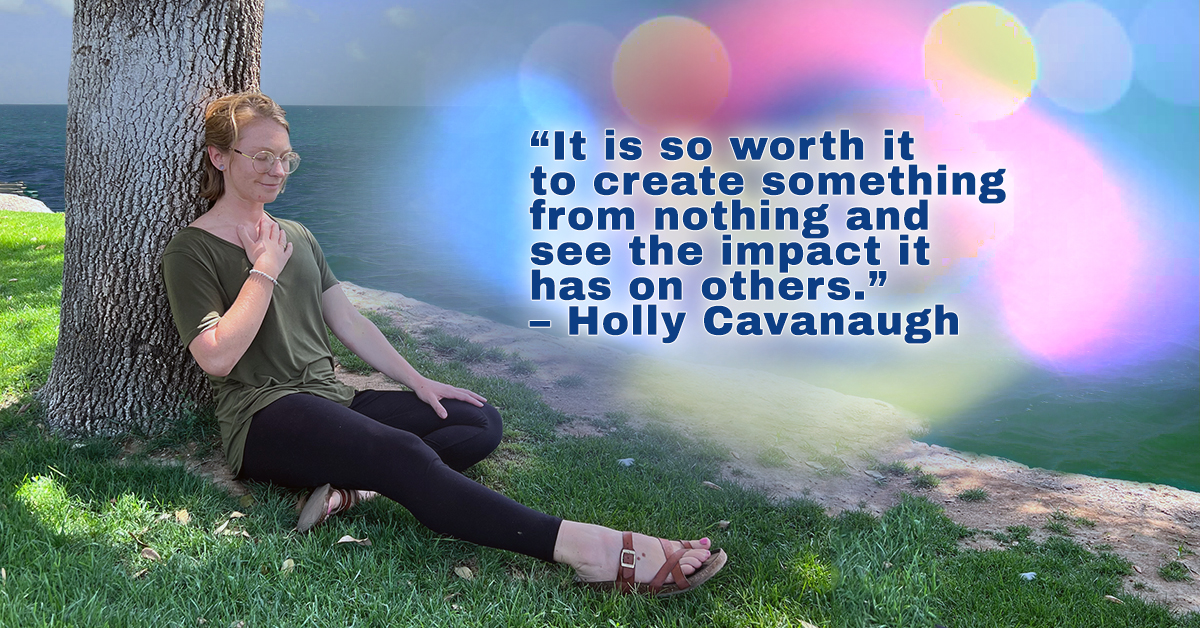 In 2018, Holly Cavanaugh sat down with SWIHA Admissions and shared her vision of becoming a yoga teacher and a coffee roaster. Holly asserts, "In August 2018 I set out from Michigan to Arizona on a leap of faith that this would be the next step toward making my dreams a reality. I have been looking forward to continuing to grow my business ever since". Long before finishing her 600-hr yoga program, and joining the Online Team as an Academic Advisor, Holly had an entrepreneurial spirit and was willing to work hard to make her vision a reality. "Has it been easy? No. I have had an image of what I wanted to create within my life and I have had to release control in order to stay open to the opportunities in front of me" states Holly.
To know Holly is to love Holly. She feels deeply and cares so much about others. The amount of emotional maturity that Holly has was such a great tool for her to utilize while holding space for students when she joined the Online Student Services team in 2020. Looking back on how her SWIHA journey started, Holly recalls, "Prior to coming to SWIHA my business experience was limited to selling coffee beans and teas at the farmers market with my partner. I didn't know much about growing or scaling a business. I just knew I liked making my own money. I liked providing people with a quality, handmade product and getting feedback on the impact it had on people's lives. I used the tea sales to save to attend SWIHA. I decided I would move to the Phoenix area in February of 2018 and started saving for my start in September of 2018. I saved every cent from my tea sales to pay for my education." This just goes to show how hard Holly is willing to work for her dreams, and that she has stayed dedicated to her vision all these years. Holly truly embodies the SWIHA mission to serve others with their gifts and graces. We are proud to be a part of Holly's journey as we watched her grow from an aspiring student to a dependable Academic advisor to an inspiring entrepreneur!
"In order to step out on my own, I worked a full-time job and kept working on my businesses before, after, and on weekends. For the past 4 years, I have worked 6 to 7 days a week in hope that one day I would be able to leave the job to pursue my passions. I feel blessed to have found a position and an environment in my work that supported the things I was doing as a part-time entrepreneur. I also felt that finding a space that aligned with my values and the things I was calling into my life was an essential part of my development."
It can be difficult to let go of control sometimes. Wanting to start your own business, you imagine what it would look like and how perfect it would be. However, the idea of perfection can oftentimes be hindering. As I sat in our Admin office space, I would oftentimes hear Holly offer advice to students to "let go of perfection". An important lesson that Holly had to learn for herself. "When I started Alchemy Roast & The Green Yoga Foundation I had an image of what I wanted to do, yet how to make it happen was something that I really needed to stay present to uncover. I have had to step out of my comfort zone and find peace in the uncertainty. I have had my vision in front of me while doing everything in my power to connect to the present moment." She continues, "To me, the journey is a huge part of getting to the destination. The whole way I have connected to the essence of what I seek in the destination. If I want to live a happy peaceful life, then I need to do that now. If I want to be a yoga teacher and coffee roaster, then I have to do that now. Whatever it looks like at the moment. I think it is so important that if you want to do something you do that thing in whatever form you can find it."
Everyone's journey looks different. Timelines won't always align. Someone's path may look easier to you than your own. However, Holly embraced this unknown and set forth on her own path to become who she wanted to be in this life. Holly explains, "Taking the road less traveled can be scary and uncertain. It is the light within ourselves and the faith that there is a purpose that helps us to go on. I have always been motivated by helping others. I wasn't content with a job that wasn't 100% of service to the greater good. I found myself working in non-profits and while it was rewarding it was also draining living paycheck to paycheck. I knew I needed a career that would feed my soul and allow me to live a life with enough money to live comfortably. I became aware that no one would value me and my offerings more than myself. That's why I knew I need to be in business for myself."
SWIHA Yoga Graduate, entrepreneur/owner of Alchemy Roast, as well as a Yoga teacher at Spirit of Yoga, along with her own private practice, Holly offers some advice to students and graduates who are looking to start their own entrepreneurial journey, "Starting a business is hard work, although it gets easier. It is so worth it to create something from nothing and see the impact it has on others. If I can improve the quality of a person's life, I'm happy."
Want to get connected with Holly?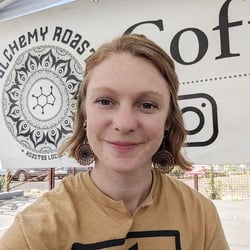 Instagram: @alchemyroast, @greenyogafoundation , @hollygreenyoga
Holly's Yoga Website: https://hollycavanaugh.com/
Alchemy Roast's Website: https://www.alchemyroaster.com/