Camlyn Stoeberl is a mother, Tarot Reader, Soul Guide, Life Coach, Seer, and a SWIHA great graduate. Camlyn helps support women to dive deeper into themselves and lift the spiritual veil so they can ignite parts of themselves that need healing and embody their truth.
"I decided on a whim to sign up for the program. I felt confident that my spirit was guiding my journey and I wasn't wrong. I would say the defining moment for me was when I realized that I had overcome a major hurdle in my own financial limiting beliefs that had been keeping me poor for my whole life. I began to notice that the less I worried about money the more it was always coming into my life. I knew I was on the right path when I was able to rewrite my stories in much more empowering ways that served me."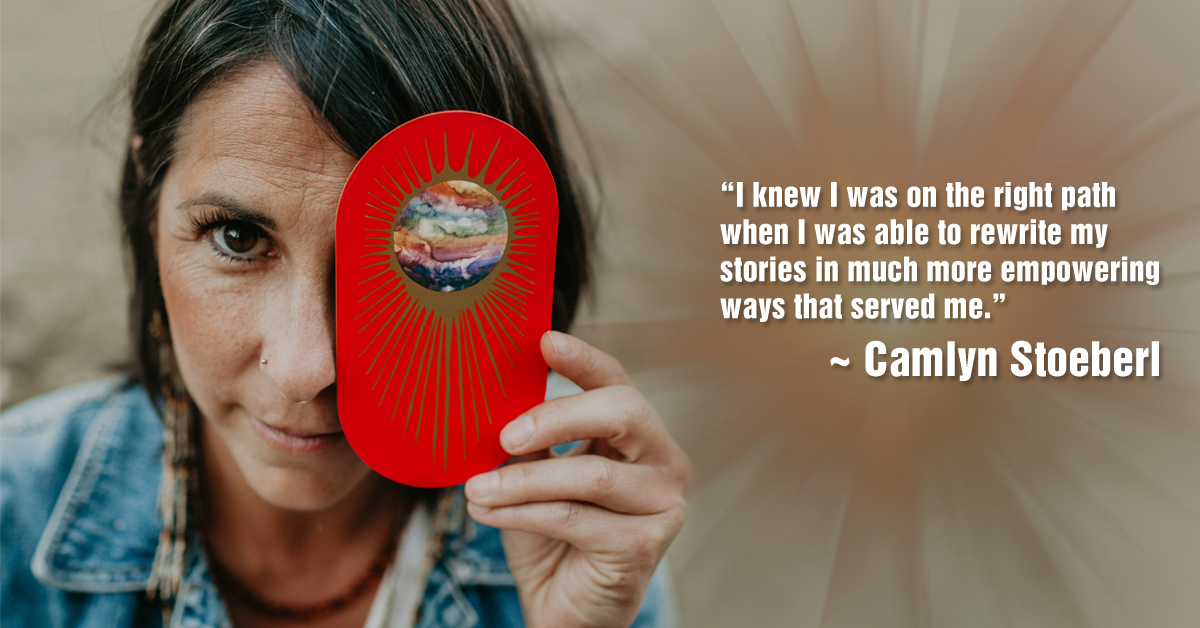 Camlyn Stoeberl had already found her passions before SWIHA, but was able to hone in on her gifts and discover a deeper love for hypnotherapy while she was in the Integrative Healing Arts Practitioner program. "My life before SWIHA was already on the upswing financially, spiritually, and emotionally and I had meditation and my own self-hypnosis to thank. My experience of taking responsibility for my own healing and the study of human consciousness made me choose my studies in hypnotherapy. I feel very passionate about that because it changed my own life in so many amazing ways." She continues, "The most amazing part is that I found a way to connect my passion for tarot into my hypnotherapy and life coaching to make my dream business"
Life since attending SWIHA has changed significantly for Camlyn, as she is currently working on building her business and loving every part of it. Camlyn has a very well-developed website, a strong social media presence, and an abundance of services she offers to women. Camlyn has been able to shift into her business more full-time, enabling her to expand her services and tend to her business as needed. She is currently offering life coaching services incorporated with tarot readings as one of her offerings. She also offers soul guidance, 3-month coaching packages, an online apothecary shop, and various Patreon sharings such as writings, videos, and more. Camlyn has big plans for her business, one of them being the creation of a tarot school & classes.
In Camlyn's personal life development, she is spending a lot of time with her daughter and pets. Her family is also planning on moving to a 40-acre lot of land in the desert, where she has so much potential to work with, for example, future retreats may be in the works - stay tuned!
Reflecting back on her time at SWIHA, Camlyn declares, "The skills I learned at SWIHA were really beneficial because I was given a lot of opportunities to focus on my plan as I move from one career into another as well as really planning on how to move from employee to self-employed. These skills are so important and not often overlooked." This transition to entrepreneur was made smoother, thanks to Camlyn's instructor Sharon Rose. Camlyn mentioned her most impactful teacher was Sharon, and that she had a large effect on her growth as an entrepreneur.
Camlyn asserts, "My greatest lesson I learned is that I am capable of doing whatever my heart desires. I still don't have all the answers, yet I learned that if I can dream something up I can achieve it!"
With all that Camlyn has gained and learned from SWIHA, running her business, and following her passion, she would like to share with current and future students, "I would just like to encourage you to follow the little paths of curiosity and be open-minded and open hearted. Follow the little things that call to you because there is a client for every special coach that needs to hear & heal from the experience of the coach."
If you are ready to live the life of an entrepreneur, with your own practice of passion like Camlyn Stoeberl has, then speak with one of our admissions coaches today to get started on your journey towards your dream career.
Southwest Institute of Healing Arts' Integrative Healing Arts Practitioner Diploma is designed to enable you to help others optimize their well-being and become empowered to make healthier choices with integrative approaches to healing.
Southwest Institute of Healing Arts' Intuitive Guide Certificate of Excellence is designed to enable you to provide clarity, connection and compassion to those who are looking for guidance. To serve as an "Intuitive Guide" or "Intuitive Messenger" is to be deeply in tune with your higher self and your innate wisdom so that you may lead others to hear the truth buried within their hearts.
Join our commUNITY of healers and holistic entrepreneurs. Learn to touch lives, heal bodies, and free souls.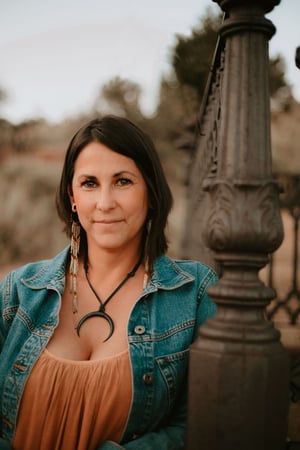 Connect with Camlyn Stoeberl: