'Tis the season! Holidays are a time of joy and generosity filled with friends and families gathering to celebrate in their own unique ways.
However, it's easy to get caught up in the holiday hype and forget to be mindful amid the shopping sprees and ample sugar. Today we're diving in to the Spirit of the Season and sharing some healthy holiday tips to celebrate consciously!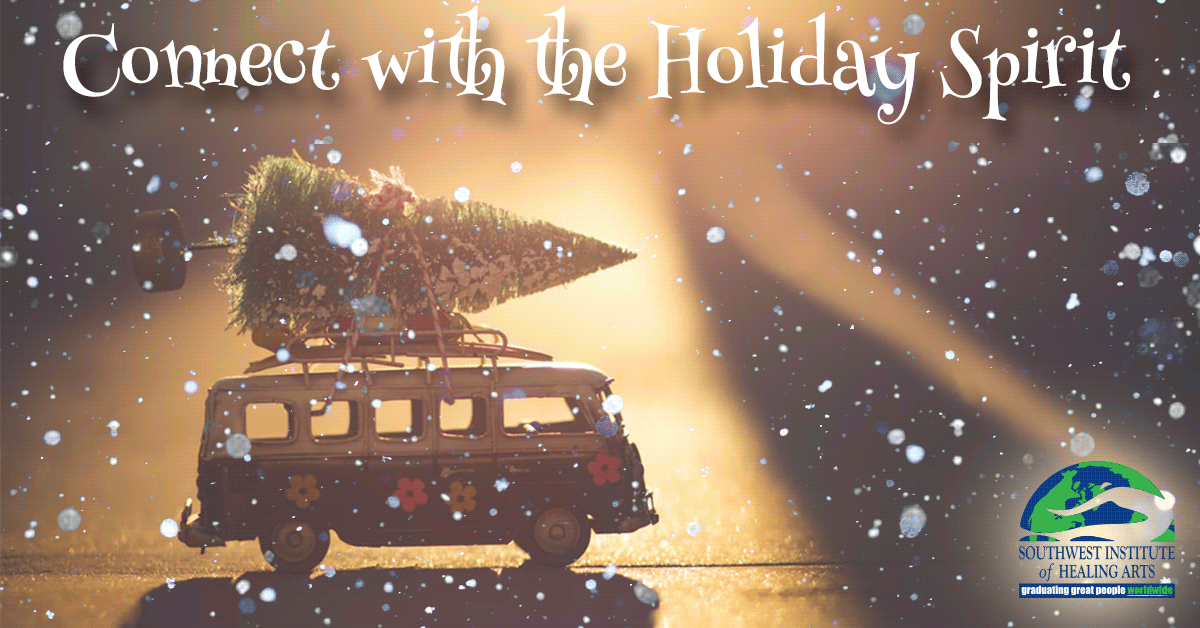 Why Aim to Celebrate the Holidays Mindfully?



Household waste increases 25% between Thanksgiving and New Years.

The amount of Christmas cards sold each year could fill a football field ten stories high.

Popular holiday coffee drinks can contain up to 100g of sugars per serving.

41% of Americans report that the pressure to have a perfect holiday takes an emotional toll on them.

Seasonal shifts, stress and travel all contribute to a lowered immune system.
Ditch Store-Bought Decor for Eco-Friendly Options
Celebrate without the clutter and waste by getting creative with DIY decor! There are plenty of eco-friendly ornamentation options that are just as festive as what you'd find in the store. You can even invite family and friends to join in on the crafting fun!
Popcorn or dried cranberry garlands are a great alternative to plastic tinsel.

Pine cones can be sprinkled with cinnamon and clove to make a scented centerpiece.

A simple dough made of salt, water and flour can be shaped and baked into compostable ornaments.
Opt for Natural Fragrances Over Synthetic Smells
Before you light that candle, you should know: approximately 95% of the chemicals used to create synthetic fragrances are petrochemical derivatives and many are cited on the EPA's hazardous waste list. Luckily, there's no shortage of safe and yummy scents to surround yourself with this winter!
Simmer oranges, rosemary and vanilla in a pot of water to fill your home with holiday cheer.

Spices like cinnamon sticks, anise, clove make a pleasing potpourri to both smell and see.

Add two drops each of pine, spruce and cedarwood essential oils to a diffuser and you'll feel like you're walking in a winter wonderland.
Be Selective With Your Sugar Intake
Cookies and cakes and chocolates-- oh my! It's no wonder that it's so easy to over-indulge during the holidays. We don't have to miss out on the cheer entirely, however it's important to respect our own health by making conscious decisions about our consumption.
Be mindful of your portion sizes and balance a particularly sugary night with plenty of hydration and greens.

Opt for nutritious treats such as dates, roasted nuts and clementines over empty calories like chocolate and cookies.

If you're contributing to the holiday feast, incorporate alternatives to refined sugar such as coconut sugar, honey, or molasses in to traditional treats.
Give Yourself the Gift of Holiday Self-Care
Refill your emotional and energetic reserves by maintaining your personal wellness and showing up fully present for the festivities!
Alleviate stress by prioritizing big, important tasks so that you aren't overwhelmed as the holiday approaches.

Release your expectations and open yourself up to experiencing the joy in the reality of the moment and the true meaning of the season.

Keep true to your wellness plan, even when travelling. It can be a great time to introduce friends and family to healthy habits such as yoga, meditation and holistic nutrition!
Celebrate with Southwest Institute of Healing Arts
2018 has been an amazing year of changes, challenges and blessings! SWIHA experienced a flood last Thanksgiving and moved into its new facility right before Halloween. It seems only appropriate to tap into the energy of the Holidays and dedicate this event to our new campus and all those involved in this year's adventures!

Our monthly Gifts & Graces event takes place December 7 at 6PM (AZ) with the theme of Oh Holy Night! It will feature Music, Blessings & Healing lead by KC Miller and Mary Ritter, including a Candle Light Ceremony. We believe the holiday season is the best time of the year to reflect on every blessing and seek ways to fully express your own divine gifts!
Join us on our campus or via Facebook Live video on December 7.