More than ever, consumers are paying close attention to what they put in their body, avoiding unbalanced fast food in favor of organic whole foods. This shift toward a wellness-conscious mindset is changing the landscape of the health industry and fueling an increased demand for reputable, knowledgeable authorities on Holistic Nutrition.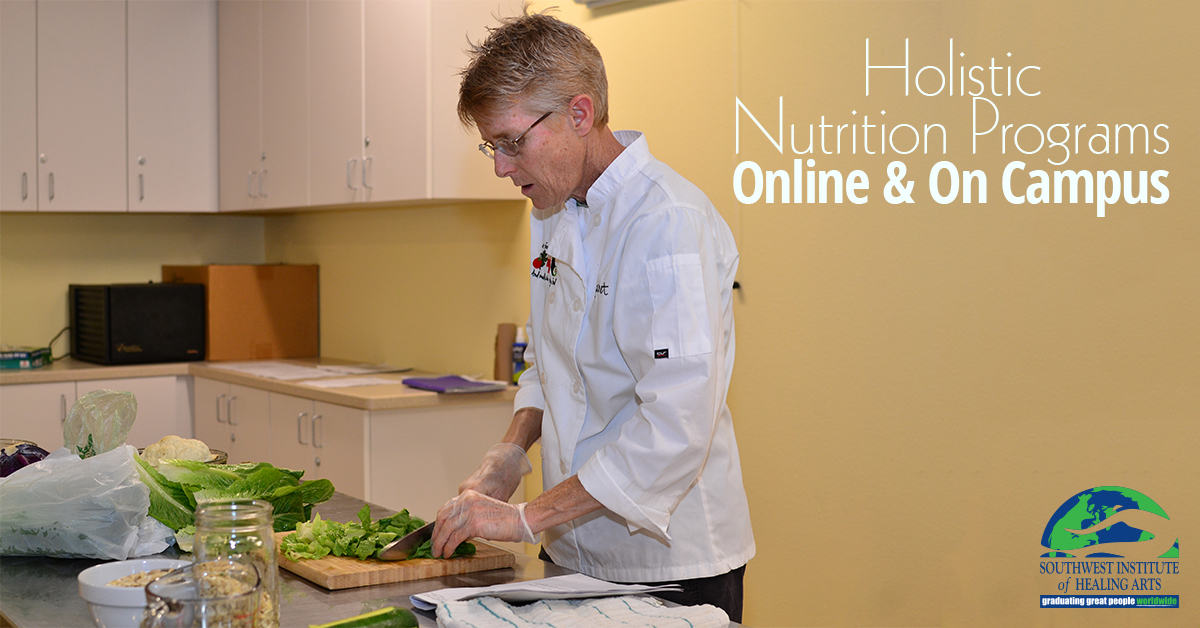 We at Southwest Institute of Healing Arts witness firsthand the amazing transformations that passionate Nutrition Coaches facilitate, and we love supporting our graduates as they embark on their journey of becoming conscious, successful wellness pioneers! Our graduates have become motivational speakers, opened restaurants and catering businesses, written wellness blogs and cookbooks, and created successful coaching businesses. The one thing they all have in common? They began with a passion for healthy food!
SWIHA's 200-hour Holistic Nutrition certificate is ideal for you if you are:
Seeking to learn to make the healthiest food and lifestyle choices
Develop a meaningful and successful business helping others
Interested in whole and raw food principles, including nutrition perspectives and theories
Excited to learn cooking techniques and easy-to-prepare recipes
Wanting to develop greater confidence and efficiency in the kitchen
Called to educate or coach individuals with dynamic health goals
On Campus
Our campus in Tempe, AZ is blessed with a state-of-the-art, fully equipped teaching kitchen to give you first-hand experience planning, preparing and plating delicious, nutritious food! This big, beautiful classroom houses exciting classes, such as: Principles of Conscious Eating & Behavior Modification for Weight Management, Raw Food Cuisine and Whole Food Cooking.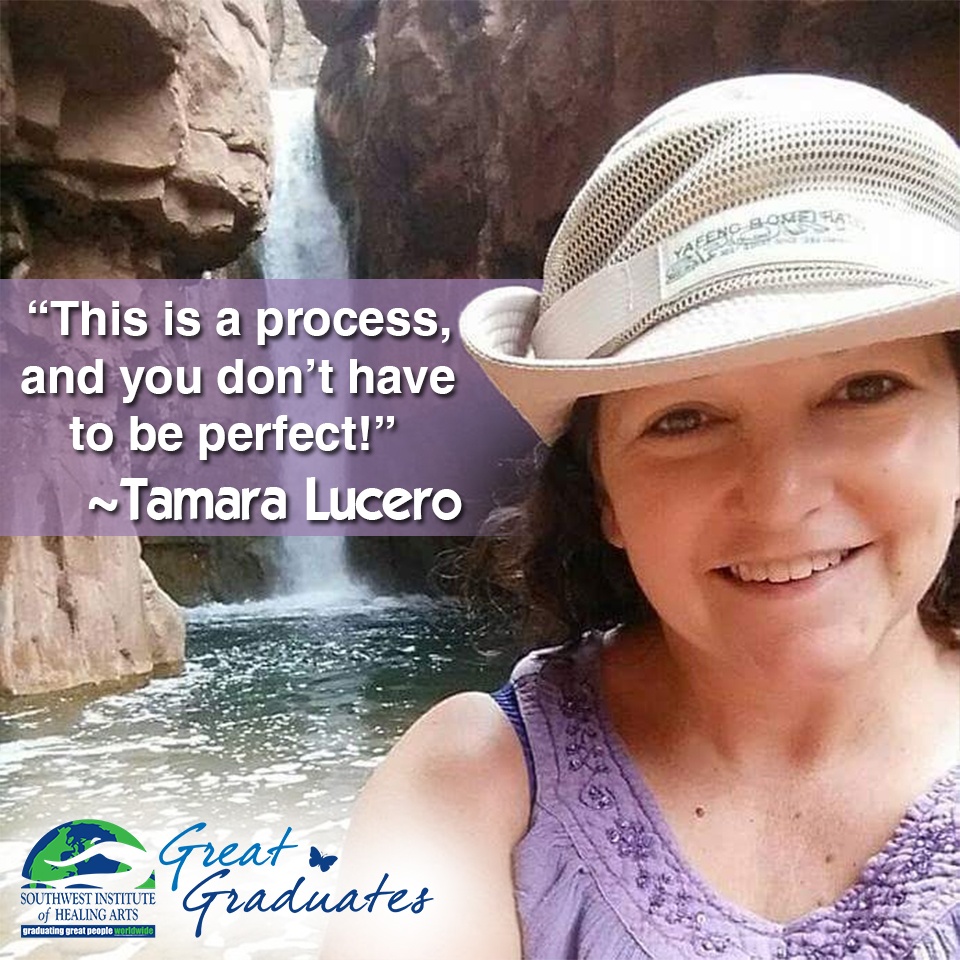 Tamera Lucero, a graduate of the on campus Holistic Nutrition program, shares this about her journey: "Sometimes it is easy to make a healthy choice, and sometimes it is not; I now have a much better understanding of the difference, and I make much healthier choices than I used to. This is a process, and you don't have to be perfect! That was a life-changer and one of the greatest lessons I learned at SWIHA. I have learned to enjoy a guilt-free love of food and life, and it feels amazing!"
Tamera's business, My Holistic Adventures, is an adventure-based coaching company which uses Tamara's passion for the outdoors, healthy foods, and helping others as fuel. "I invite clients to enjoy natural foods in nature, keeping it simple," Tamara explains. "Clients and friends can join me on a hike, a camping retreat, at a park, or at a farmers' market for sessions in life coaching, nutrition coaching, and hypnotherapy."
Online
Out of state? Our Nutrition program is also available online, giving you the freedom to learn right at home or on the go. Your Holistic Nutrition online learning experience is energized and enriched with interactive media, discussions and a fascinating connection with an online community enjoying classes such as: Understanding Micronutrients, Macronutrients and Supplements for Optimum Health, Foundations of Transformational Healing & Holistic Nutrition, and Examining Whole & Raw Foods.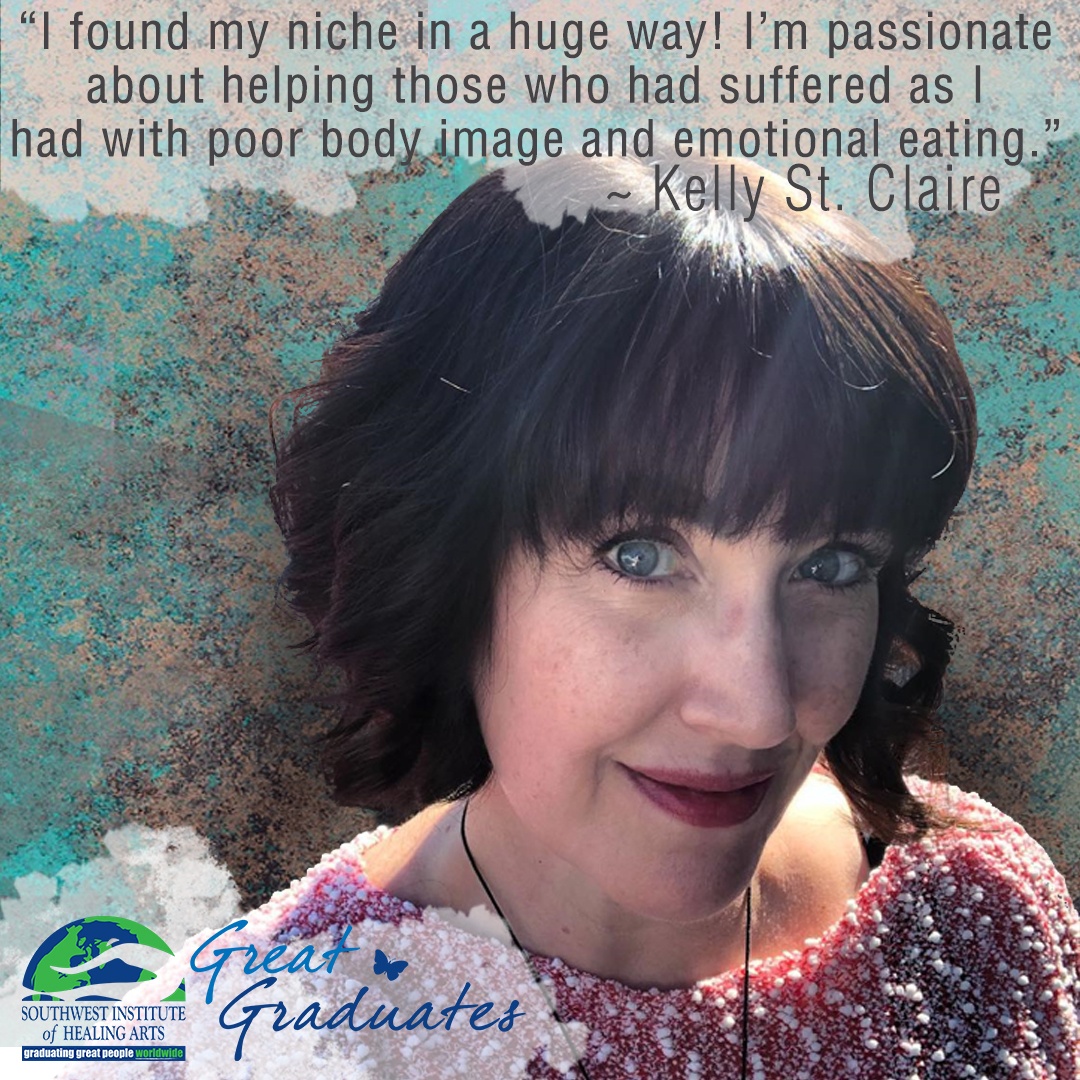 Kelly St. Claire, a graduate of the online Holistic Nutrition Wellness Practitioner diploma, tells us: "All of the teachers were amazing and supportive. Dr. Kelly Clough pushed me to be excellent in writing my research papers. He was honest, tough and I appreciated the feedback. It helped me develop."
Today, Kelly is a Health, Beauty & Wellness Coach who focuses on challenges surrounding aging, emotions and body image. "I help people feel confident and beautiful! I found my niche, in a huge way. I'm passionate about helping those who suffered as I had with poor body image and emotional eating. I help people learn about holistic nutrition and my whole approach is to make it fun and enjoyable. It's a great feeling to be so strong in my purpose!"