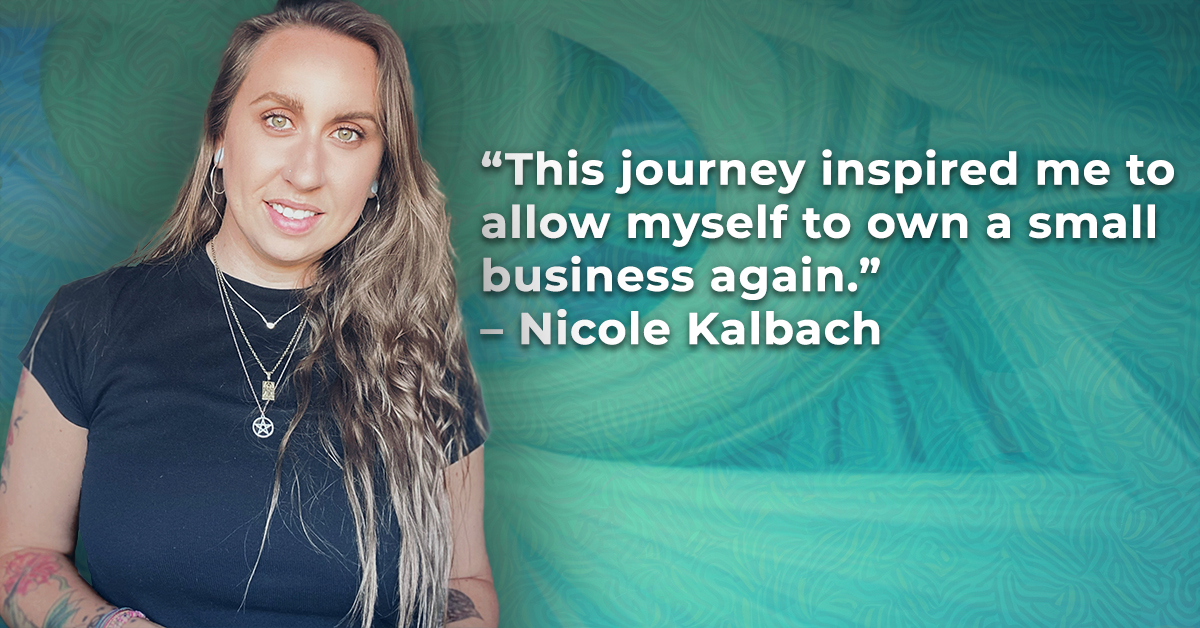 "I started the Holistic Health & Wellness Coaching program at SWIHA after being sick of the repetitive feeling that I was missing something. I was a doula pre-COVID and felt like there was so much more I could be offering clients and their families, yet didn't know how to do that. I saw SWIHA come up on my internet screen more times than I would like to admit. I was a complete people pleaser at the time, so I continued to say no. I finally said, 'YES, it's now. This is what I need' and it's been one of the most challenging and rewarding experiences. I am so glad I said yes. I love the closeness I feel with my classmates as well as the instructors and I also love that this program has challenged me to really focus on what I am passionate about."
After finally saying YES to herself and her needs, Nicole followed her passion and enrolled in the 755-hour Holistic Health and Wellness Coaching Diploma program. Even with this strong passion for wanting to pursue this new way of helping people, balancing school and life can be difficult. Making yourself and your journey a priority is a big lesson Nicole learned while at SWIHA. Nicole shares, "There was a point in my SWIHA journey that I came to a crossroads. To give up and cut my losses OR re-evaluate my priorities, adjust some things, and keep going. Coming to this point of having to make this choice was in all honesty really embarrassing for me. I didn't have the courage to pick up the phone and accept the help from my advisor I knew I needed because of embarrassment. I had never been in a position of failing so many times like I did. To make this decision, I did meditate on it over a few days' time. I closed my eyes and walked myself through every detail of each decision. What I remember is one decision gave me a feeling of relief and calm… like the feeling you get floating in a pool staring up at the sky. The other decision gave me a feeling of large moths eating away at my insides. I've never given myself the power to decide like this. To be able to think only of myself and no one else made me feel like I was being courageous… and for once I didn't feel any guilt. I knew based on how I felt, adjusting my priorities was the choice I needed to make. My journey through SWIHA has been good for me. It has helped me look inward in ways I didn't know I could or even know how to. I have made so many changes, come so far, and still have far to go. I couldn't give up yet."
Having stuck through it, and now set to complete her program this July of 2023, Nicole's life has changed for the better in so many ways! Reflecting on her life, Nicole shares that the largest impact has been her changed relationship with herself and her kids. The relationship she now has with herself and her kids is full of love, non-judgment, strength, and patience. Nicole states, "I am teaching them how to be strong and independent young women. Not ashamed to speak their feelings and love themselves. "The power of meditation and mindfulness, which are tools she learned in her program, has become the most powerful tools in changing Nicole's life.
About to graduate, Nicole is working up the confidence to put herself out there! Nicole has goals of posting on social media more as well as her blog. Nicole asserts, "I am continuing to hone my skills with practice and also working on giving myself grace when I don't get the desired result." Nicole is also working on re-vamping her website and a business name that resonates with her and what she plans to offer to future clients. Nicole shares, "This journey inspired me to allow myself to own a small business again. I will be offering various postpartum doula services; nutrition coaching throughout pregnancy and postpartum meals. I am confident that I will have a thorough and complete business model by the time I graduate." As far as Nicole's personal life goes, she explains that she is still always learning! Learning how to be patient with herself, and growing to be the best version of herself!
While reflecting back on her time throughout the program, the greatest lesson Nicole learned was, "to treat everyone with kindness and give grace. The internal struggles someone else may be experiencing can be far greater than you think. Learning how to accept everyone's personal best has been a tricky lesson for me as well. We all have different standards and different ways of accomplishing things, and how boring would it be if we were all the same? Learning to sit in the silence and be mindful of it. I've had so many revelations about myself, others and where I want to go, and who I want to be, just by sitting and embracing the silence." Some online instructors that made a huge impact on Nicole's journey were Sharlene Nordquist and Lori Dye. Nicole explains that Sharlene gave constructive feedback on her coaching; while Lori helped her find a hidden passion that she didn't know was inside her to help others through coaching!
Nicole's advice for any future/potential SWIHA students is "Don't give up on yourself. This journey will reveal so much about yourself. It will help you heal, grow and light the fire inside you that you maybe once thought was out forever. Make small goals for yourself. SMART goals. Before you know it, you will have the success you didn't think would be possible and you will be achieving your ultimate vision."
Connect with Nicole Kalbach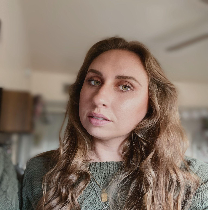 Instagram: @nikki.kalbach