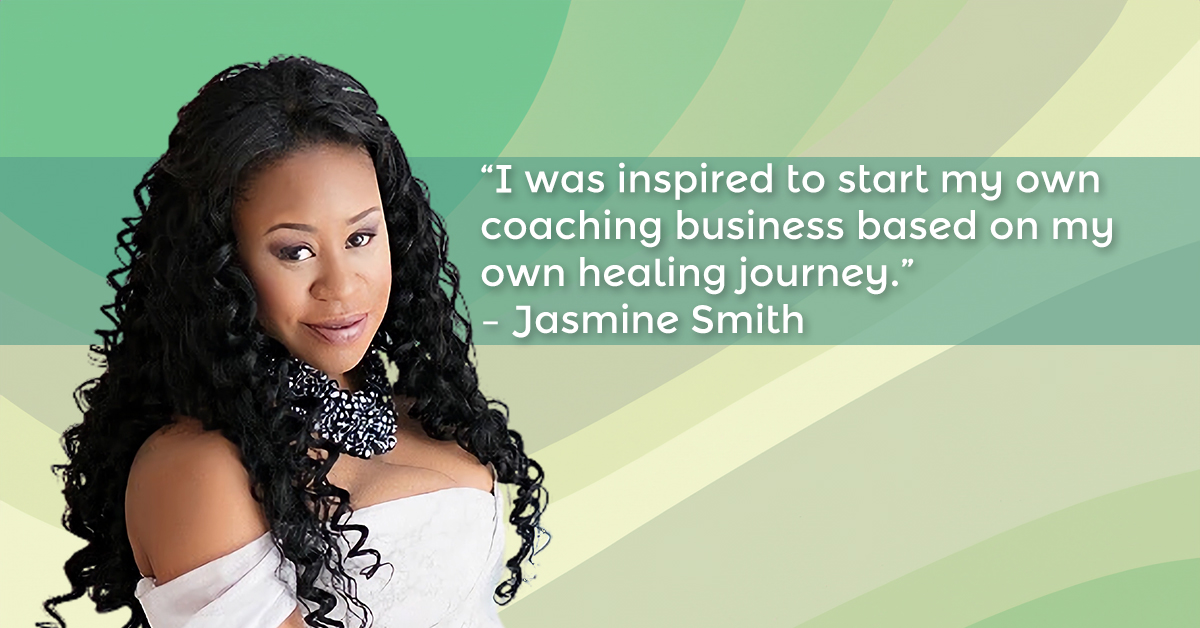 "Before SWIHA, I knew that I wanted to change careers and use my gifts to help others--however, I wanted some formal education to help with my transition. I found my course of study while completing a research assignment given to me by my vocational rehabilitation counselor. I am passionate about health and wellness coaching because I see a need in my community, as a black woman, for an encouraging, educated intermediary between medical professionals and clients."
Great Graduate, Jasmine Smith, of SWIHA's Holistic Health and Wellness Coaching program, moved to Arizona knowing she wanted to help others. How she would help others was a journey that wasn't refined until she came to SWIHA. Jasmine found her purpose, in serving other black women in her community to be an advocate for their health, wellness, and living their best lives. Jasmine recalls, "I knew I was on the right path when I learned that I could choose a focus in holistic nutrition to supplement my health and wellness coaching education. I love cooking, and I pride myself on making food that's good for you and tastes good! I also knew I was on the right path when I went to pick up my first set of books and realized I had moved over 1700 miles from Chicago to Tempe without knowing anything about SWIHA." Jasmine's passion for helping others and her passion for food were combined in a suite of classes that would help set her up for success in a future business she was slowly envisioning!
Life has changed drastically for Jasmine, both during and after completing her program at SWIHA. Jasmine shares, "With everything that I've learned in my program, I made some lifestyle changes. I no longer drink alcohol and I also abide by the 80/20 rule with respect to consumption of whole unprocessed foods. Additionally, I am more confident than I have ever been about the gifts that I possess" she continues, "Another significant change has to do with my family. My now 5-year-old was recently diagnosed with autism. As my son's sole caregiver, my days are full of transporting him to therapies, homeschooling him, helping him regulate, loving him the way he wants to be loved, and keeping him and me safe. While this has changed my entrepreneurial path in so many ways, I am still confident in my abilities and armed with all of the tools and resources I need to make a difference and a living. I am just on a detour."
Being the sole caregiver for a child with special needs is a lot for anybody. Jasmine has learned to approach her new life with her son using the tools she learned in her program! However, life can still become overwhelming at times. Using the power of self-preservation and self-love, Jasmine was able to help get through some challenges she was, and is, still facing.
Now having graduated from the Health and Wellness Coaching program, Jasmine is navigating life while taking care of her son and still working through the details of starting her own business and taking clients. "I was inspired to start my own coaching business based on my own healing journey. I had undergone every therapy out there and was still not healing. After a few years, I sought out additional help, which came in the form of a coach. It was with her help, in tandem with therapy that I was able to finally make substantial progress. In my reflections, I realized that my previous lack of self-love was the root of all of my issues. I made decisions based on how I saw myself. Based on that premise, I decided to offer whole self-love coaching which focuses on loving yourself from the inside out. This covers preserving yourself with nutrition, nurturing your mindset, and the aesthetics of your exterior presence. The skills I learned at SWIHA, specifically motivational interviewing, have been tremendously helpful" asserts Jasmine.
Reflecting back on her time at SWIHA, Jasmine shares that the greatest lesson she learned was that she can do impossible things. Jasmine explains, "In June, I did something I did not think was possible. I faced my abusive ex-husband in court, whom I had not seen since January 2020. Before I started my program, I would have told you I was not physically or mentally capable of facing him, let alone representing myself in court when he had an attorney. I used many of the tools that I learned in my program to confidently and calmly present my case to the judge to get everything I was seeking with respect to legal decision-making and parenting time for our son."
Jasmine's advice to future/potential SWIHA students is "Time really does fly when you're having fun! Be sure to take time to enjoy the journey as you travel it."
Connect with Jasmine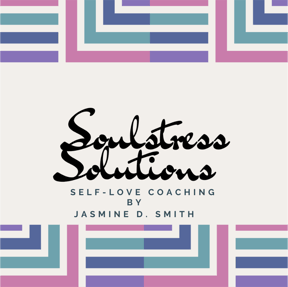 Website: https://soulstresssolutions.com/
Instagram: @soulstresssolutions