Yoga Body Psychology is not your average asana practice; it's science.
"If we know that everything is energy and that by being able to transmit and transmute energy, we can effect change in our external environment," explains Kate Shipp, the Associate Dean of Yoga Education at Southwest Institute of Healing Arts, "then we also know that we are capable of doing the same in our internal environment."
This amazing modality's transformational tools are rooted in tradition while also integrating the principles of psychology, creating profound change for those with past trauma.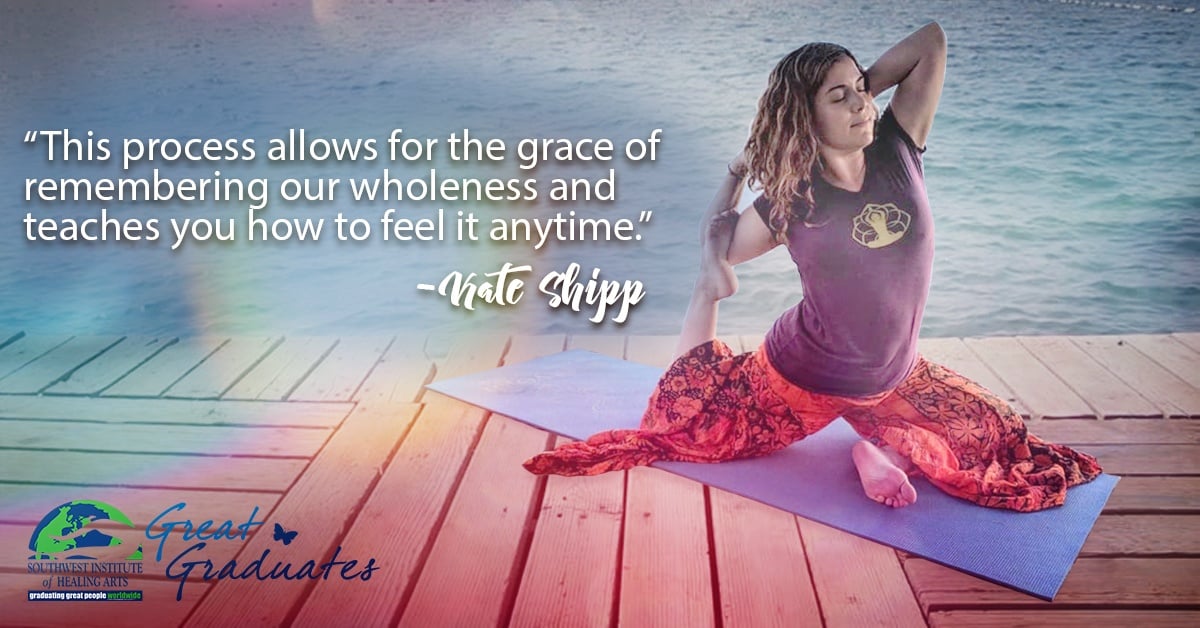 The Amrit Yoga Institute
Kate gushes: "The community is love. I don't really have other words for it. The feeling, the essence, and the space held is pure love."
Kate has recently returned from her Yoga Body Psychology training at the Amrit Yoga Institute in Salt Springs, Florida. The Amrit Yoga Institute is the serene center of yogic studies founded by Gurudev Shri Amritji (Yogi Amrit Desai). They offer programs ranging from yoga, meditation, Ayurveda , yogic philosophy, breath therapy training, yoga nidra, yoga therapy, and more.
Kamini Desai is the Education Director for the Amrit Yoga Institute and creator of the Yoga Body Psychology modality. She blends yoga therapy with her extensive knowledge in psychology and body/mind therapies. The uniqueness of her methodology comes from combining the ancient wisdom of yoga with modern knowledge.
"I was blessed to meet and train under Kamini Desai in 2011 while attending Yoga Nidra training at Southwest Institute of Healing Arts," says Kate "In the Fall of 2017, I attended the Advanced Yoga Nidra training at SWIHA taught by Kamini. It was at that time that I had further discussion with her about the I AM Yoga (Therapy) Body Psychology program offered through the Amrit Yoga Institute.
I was clear that this was my next step, and as the Associate Dean of Yoga Education, holding daily conversations with students seeking for deeper learning and insight into the psychology of the body and yoga therapy, I felt it would be great to be able to bring this training to the students at SWIHA.
I signed up to attend the training in August 2018, and we'll bring the training to SWIHA in January 2019."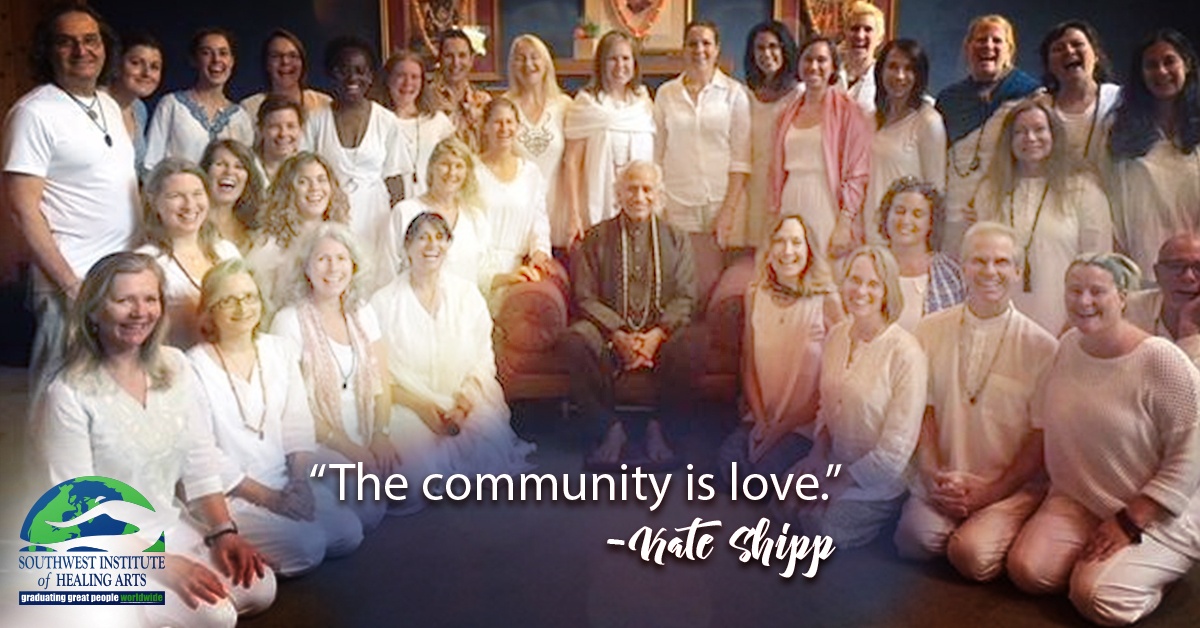 Yoga-Body Psychology
Kamini Desai herself states that: "Yoga Body Psychology does not heal the body; it provides the optimal environment for the body to heal itself."
Yoga Body Psychology is based upon the understanding that when we have an experience in life, our body processes the energy of that experience through our nervous system.
Kate explains: "If the experience is too much, then our nervous system is not able to fully process it, leaving a tiny marker, or knot, where the beginning of a potential blockage may occur. It is not that we don't want to process it, or that we consciously are choosing not to do so. Most of the time it is caused by our inability to hold the amount of energy moving through the system at that time.
Our body is doing exactly what it is supposed to do. Our mind wants to shut down the sensation in the body because maybe it does not feel safe or able to control it, or perhaps it reminds the person of something from the past that was not 'okay'. Over time, we can become triggered anytime something in our present life reminds our bodies of this unprocessed energy."
Kate's personal experience of this modality was one of deep healing and transformation: "As someone who is a PTSD survivor, this training gave me a depth of knowledge and understanding on how the physical body is a manifestation of the energy body. By holding gentle space of love for any incomplete experiences to be complete, the physical body can heal itself by integrating the frozen energy that simply wants to be whole."
One of the profound differences found in Yoga Body Psychology work is the releasing of the story so that the intelligence of the prana (energy) can allow healing to occur.
"In many other forms of therapy, you spend a lot of time mentally processing what happened, and often times, that does not solve the root cause of why the symptoms are surfacing." says Kate, "Often times, having to talk about the suffering creates more suffering."
"When we allow ourselves to step out of the ego (the story) and into the feeling body, we are able to move into a 'being' state where healing can occur. We must give ourselves the space to release the need to know 'why' or 'what', and instead learn to feel the sensation without asking it to change."
Help Others Heal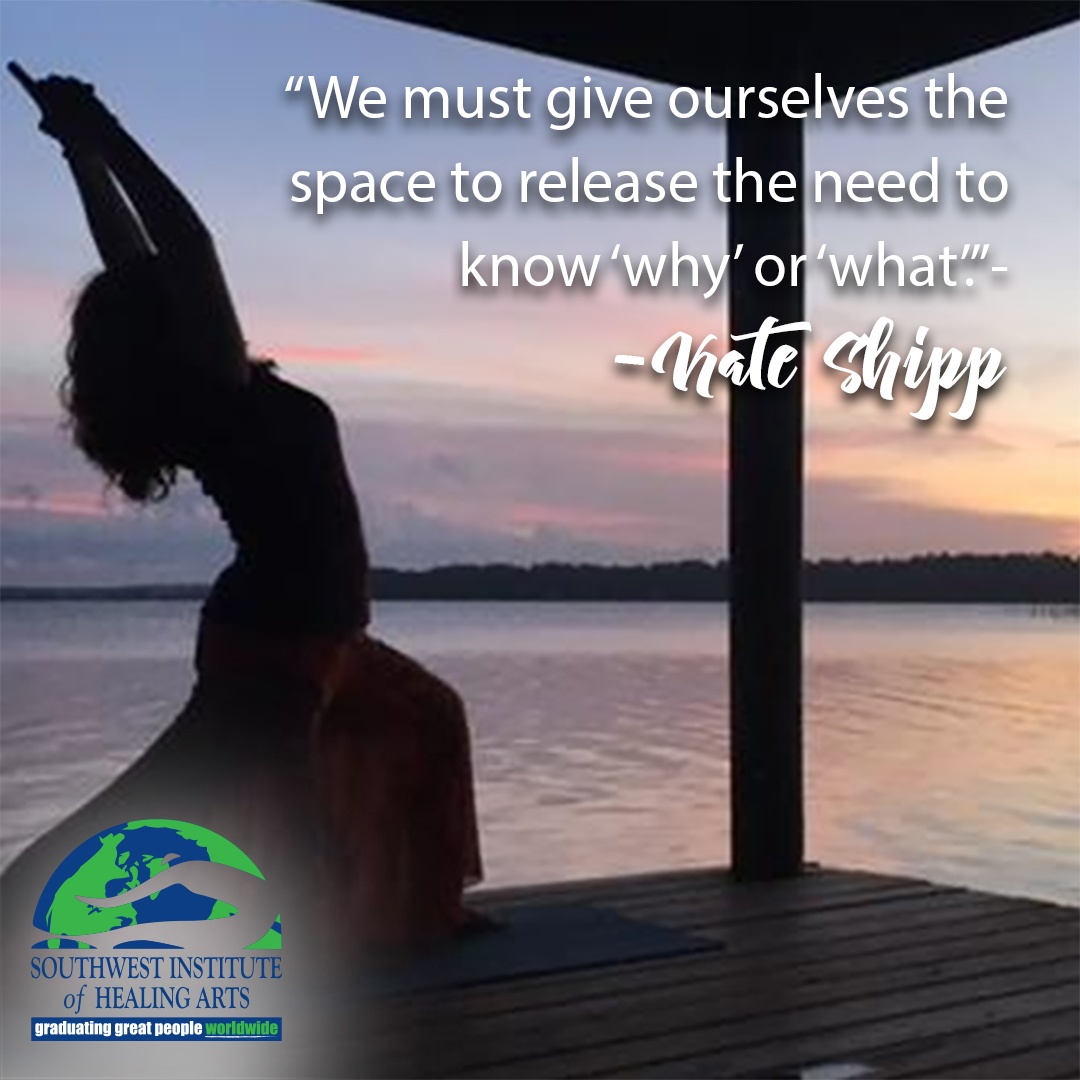 A Yoga Body Psychology session may consist of an intake, breathing practices, assisted yoga postures, facilitated dialogue techniques, and yoga nidra or guided meditation. Each session is completely unique, based upon the needs of the client. While there's is a basic framework for this modality, the session is adapted to meet the needs of the individual.
"It is not a 'one size fits all' prescription," Kate explains, "which is what allows the deeper healing to unfold by giving space for the intelligence of the client's energy to take the lead, while the facilitator holds a safe, compassionate space for completion and integration to occur. The work allows the body to become the container for wholeness, while the client is able to stay present as a witness to what is occurring without have to go into story or a descriptive narrative.
Kamini stated to us in the training: 'Your humanity is your Divinity. You have just forgotten you are already whole and complete as you are.' This process allows for the grace of remembering our wholeness and teaches you how to feel it anytime."
Yoga Body Psychology practitioners can also learn how to facilitate groups with this method, leading classes at places such as yoga studios, community centers, or medical facilities. The group guidance is structured with a series of poses based on the chakras, using many props and ample wall space. The process is led by the teacher to help the students release deeply held stress and tension in their body, concluding with a guided meditation.
Take Your Yoga Business Further
Southwest Institute of Healing Arts is thirlled to offer Yoga Body Psychology taught by the Amrit Yoga Institute's own Marie Bailey, Psy. D.
By Kate's description, Marie Bailey, Psy. D is a dynamic teacher, with a presence that creates a sense of light-heartedness and grounding in topics that can be heavy and intense. She brings with her many years of wisdom and experience as a clinical psychologist, who chose to transition her work into yoga therapy.
Marie Bailey, Psy. D says: "Yoga Therapy won me over because it's more effective than psychotherapy at reaching the subconscious. I know this because I've worked on both sides of the fence. I've observed people who underwent psychotherapy for years to no avail, and then saw a handful of Yoga Therapy sessions resolve their issues."
Yoga Body Psychology training gives holistic entrepreneurs a powerful tool to add to their offerings. It is a complete process, meaning that you don't need to add anything to it to further its effects. It can be offered to a wide variety of clients, either privately or in a group setting, and is adaptable to meet the needs of all ages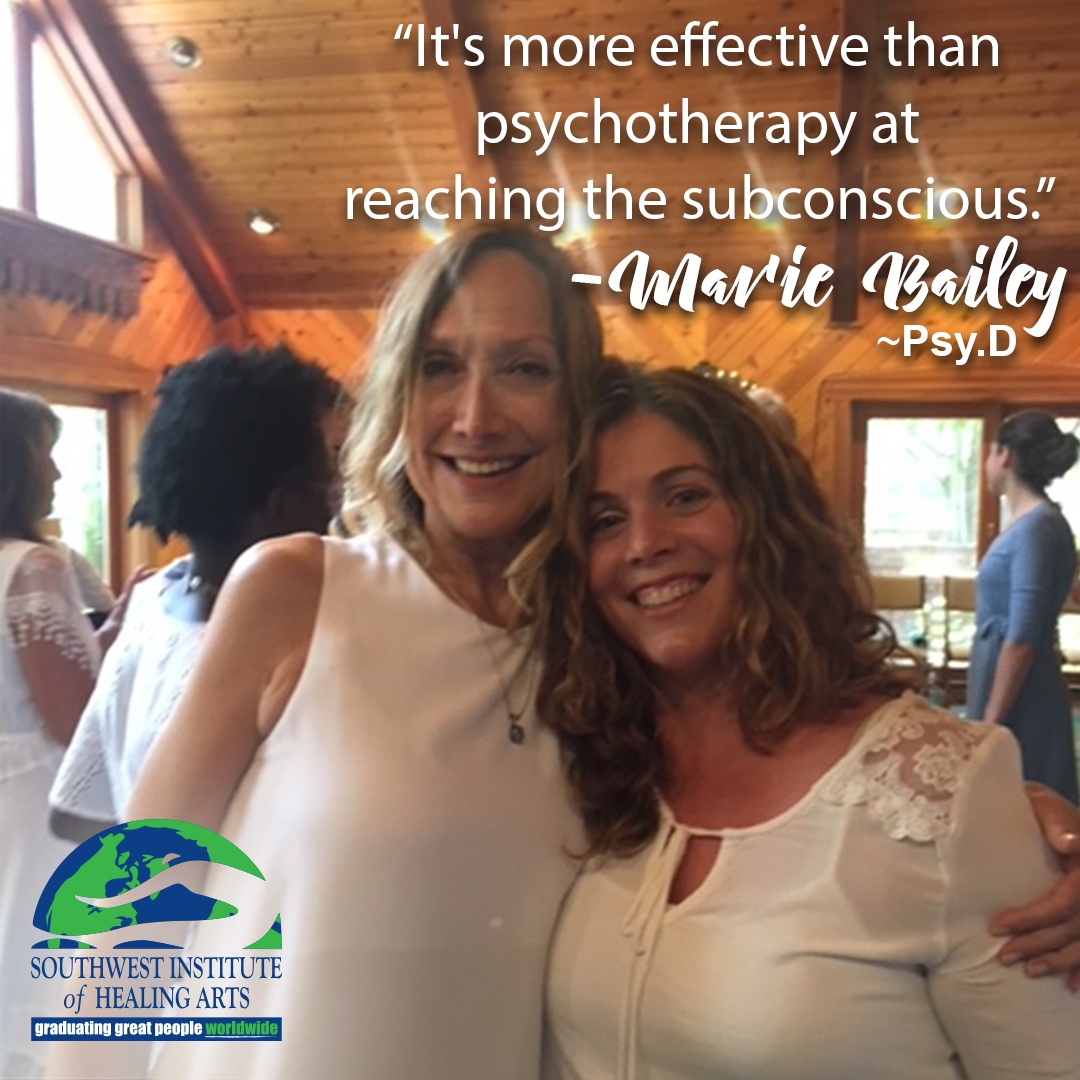 Kate Shipp explains: "Since this offering is grounded in yogic science and psychology, clients that may feel unsure about something a bit too 'woo-woo' will love the science behind this practice. The process is simple, the knowledge and education is life-changing, and the long-term benefits of practicing on you and giving to others is transformational."
This is an offering that can easily be marketed to the medical community, including the mental and behavioral health fields, whose practitioners are increasingly seeking holistic compliments to traditional therapies.
"I have yet to work with a client that does not love it, and ask for more sessions regularly. They are able to feel the effects after one session." Kate says,"The biggest feedback has been that they love not having to go into story, to re-experience anything from the past, and that they are able to take the learnings from the experience and apply them into daily life."
Yoga Body Psychology classes at SWIHA are beginning in January 2019 for those who hold a 200hr+ Yoga Teacher Training certificate, or have experience with certain body-work modalities such as Polarity or Massage Therapy. (Contact our Admissions Department for specific enrollment requirements.)
Kate implores: "Even if you do not ever offer a Yoga Body Psychology session to someone after you complete the training - which I really hope you do! – take this program for your own well-being and healing. It will be one of the best decisions of your life. That may sound dramatic, however it is true!
You will discover how the energy body holds the blockages causing imbalances and dis-ease, what causes the blockages, how to release the blockages safely and gently, and what to do when you find yourself in a place of activation or trigger response to stress.
It could be called 'life mastery class' because the educational content is brilliant and it's material that everyone deserves to learn. You discover how to live in a state of grace and ease.
Yoga Body Psychology has the power to provide you with the tools to give others a new way to receive life.