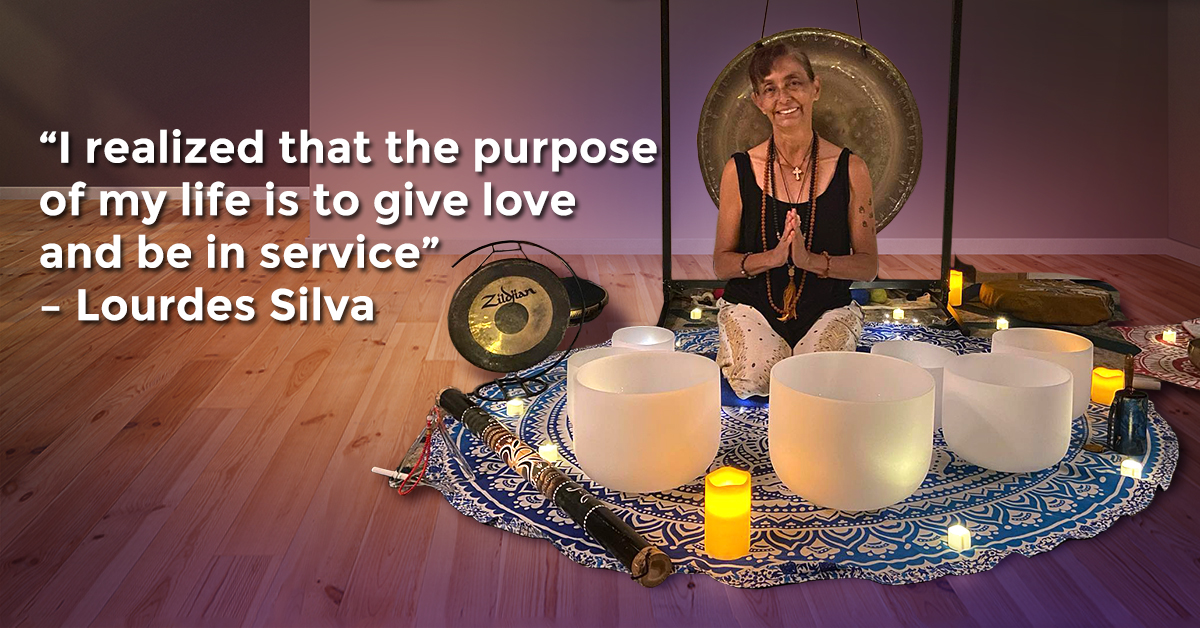 "I cannot do all the good that the world needs. However, the world needs all the good that I can do." - Jana Stanfield
Lourdes Silva, Southwest Institute of Healing Arts Great Graduate, realized that her life's purpose was to serve others with her gifts and graces. To spread the healing arts of Reiki, Sound Healing, Yoga, and more to those who speak Spanish and use Sign Language. Lourdes states, "I realized that the purpose of my life is to give love and be in service reaching all that community that needed the most because I truly believe yoga is for everyone regardless of age, weight, beliefs, or race! We are Onésimo." One day, during a Polarity class that Lourdes was taking, she had the realization that each experience that she had in her life leading up to that moment was preparing her for her soul purpose. Her soul purpose is to "become a healer, to be on the yoga path, share my acknowledgment, and with empathy - be an instrument of service!"
Lourdes Silva faced many trials during her life before attending SWIHA. Lourdes recalls feeling, "Empty and sad. I was angry with life since I was recuperating from my third round of cancer!" She continues, "I was brought to SWIHA by one of my friends who needed volunteers for their Reiki practicum. I loved the school so much that after graduating from the 200-hr Yoga Teacher Training program, I decided to immerse myself in the Advanced Yoga program as well!" SWIHA brought much comfort and joy into Lourdes's life during her trials. She had the realization that if she can get through her traumas, she could help others get through theirs too! Lourdes proclaims, "I feel passionate when I started feeling healthier, I realized I had traumas that can be healed and that I can share with other people the benefits of yoga!"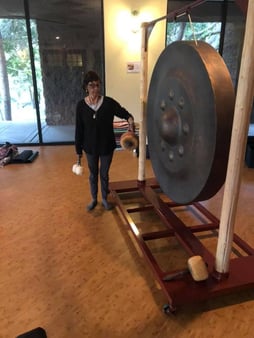 While attending SWIHA, most students go through personal work of their own before they go out and serve in the world. It's great to speak from experience and learn how to navigate through life for yourself before you can help others. Along with working through her trauma, Lourdes also learned so much more while in school. She was really able to strengthen her awareness and mindfulness in life. She explains, "I started feeling safe in my own skin, I feel happy, peaceful, and mostly healthy with less anxiety, and depression, and sleeping better! I am aware of what I eat, read, and think; I am learning to live in the present! I totally changed my lifestyle!"
Now having graduated from the Advanced Yoga, Reiki, Life Coaching, Toe Reading, and Yoga Nidra programs at SWIHA, Lourdes is sharing her gifts and graces with her community. Lourdes explains that she is in the process of sharing for the first time, an in-person SPANISH Yoga Teacher Training Program in Arizona, as well as an ASL yoga program. Lourdes is also passionate about continuing to spread bilingual Yoga Nidra and Sound Healing, as she is so passionate about everyone having access to these holistic healing modalities. Lourdes also offers private Reiki, Sound Healing, and Nidra sessions in both languages.
"I was inspired to know the high need to bring awareness to the Hispanic community! When I was in my cancer treatment, I realized there really wasn't any yoga or meditation offerings. So after graduating from the 200-hr Yoga Teacher Training program, with the help of an amazing person, Jenny Quezada, we created the Latino Cancer Support which is still serving since 2015! Offering Yoga, Nidra, and health cooking."
Lourdes is grateful for the skills she learned at SWIHA. She was really able to utilize the strong tools she learned to provide services to her clients and really make an impact on them by being humble, authentic, and empathic. Lourdes recalls the greatest lesson she learned at SWIHA being, "I learned that my past doesn't define me - I am unique, and I am of service." If Lourdes were to offer advice to any future/potential SWIHA students it would be, "That we need to live day by day. That we are the ones that set our own limits. SWIHA offers the tools, and we as students take the advantage to use them or not!"
"I am a miracle living, so I'm extremely grateful for that, the universe set me on this incredible path!"
Want to Connect with Lourdes Silva?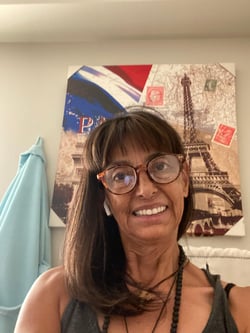 Facebook: Lulu Silva