At Southwest Institute of Healing Arts, we actively encourage our students to work through their fears and hesitations around entrepreneurship. Harsha Bipin, a Mind-Body Wellness Practitioner graduate, is a brilliant example of what can happen when you take a leap of faith in yourself!
"My previous life was of a software engineer," Harsha explains, "it had a lot to do with me and the needs of my immediate family."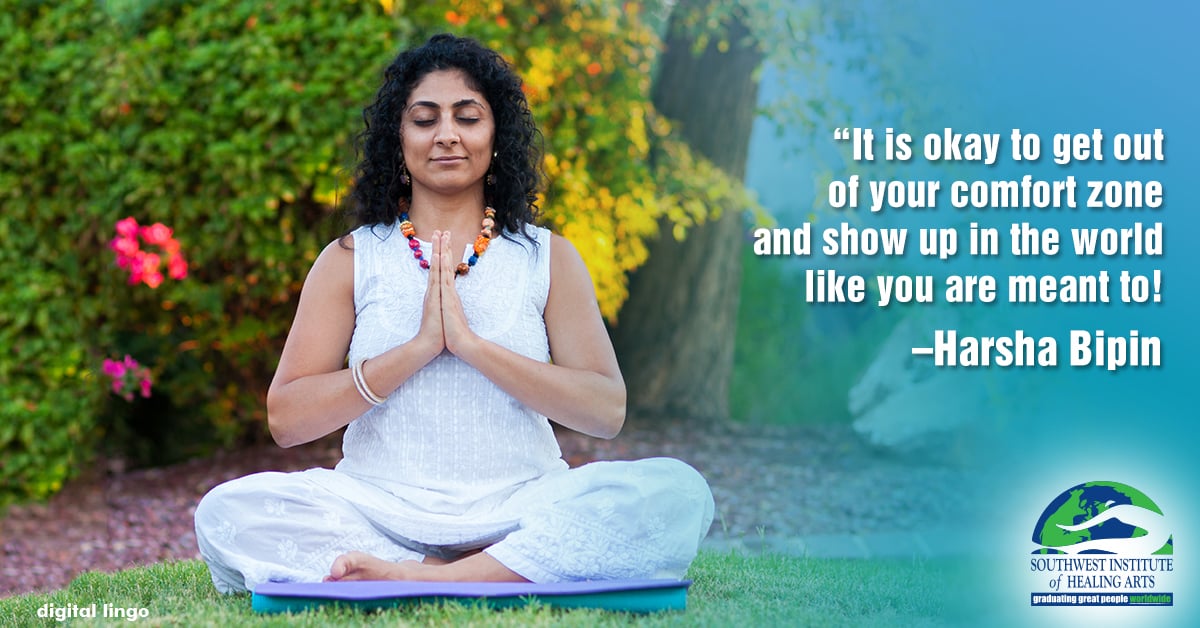 "I joined SWIHA while I was on a maternity break, hoping to just do the Holistic Nutrition program to learn more about eating right. I had faced a huge positive shift in my life by changing my eating habits, and I knew there was more to learn."
Harsha continued her path by enrolling in the Mind-Body Wellness Practitioner program, adding Yoga and Life Coaching to her holistic toolbox. She fell especially in love with Yoga Nidra, giving thanks to Laura McKinzie and Kamini Desai.
She didn't consider these modalities a full-time career at first, however, she tells us: "After graduating from SWIHA, I couldn't NOT start my own business!"
The driving force behind Harsha's coaching business, Mindful With Harsha, is knowing that there are many, many people who would benefit from mindfulness and wellness of the body and spirit: "My core philosophy is to give people tools to handle the stress, because stress is always going to be there. I teach them to pause and breathe, and I educate them on shifting their lifestyle and not just a single aspect of life."
Harsha teaches public and private Yoga classes, from Yoga Nidra at senior centers to fitness-based Yoga at a gym. She also still practices the original passion which led her to SWIHA: "Because of the major impact on my own life after taking a holistic approach toward nutrition, I am very passionate about bring nutrition education and support to other people's lives, too!"
"Having my own holistic business means showing up in the world for myself and those I want to support. It means picking myself up from the comfort of an office desk, going into the world and sharing my story. I have had to learn how to break out of my shell and get comfortable with being uncomfortable, and it has only paid off…I am excited to see where life leads me!"