In 2012, Carmen Payne was working in IT Project Management. She describes herself at that time as stressed out, spread too thin, and conflicted between work and personal commitments.
"I had lost my true self in this identity and my relationships at home and at work were suffering," Carmen tells us, "An email announcing my 20th Anniversary popped into my inbox and I had a realization that I simply could not exist like this anymore. I pulled out my resume and looked back on my amazing career and asked myself: 'What used to make me jump out of bed in the morning and bound through the office doors?' The role that literally lifted itself off the page at me was when I was training and coaching people."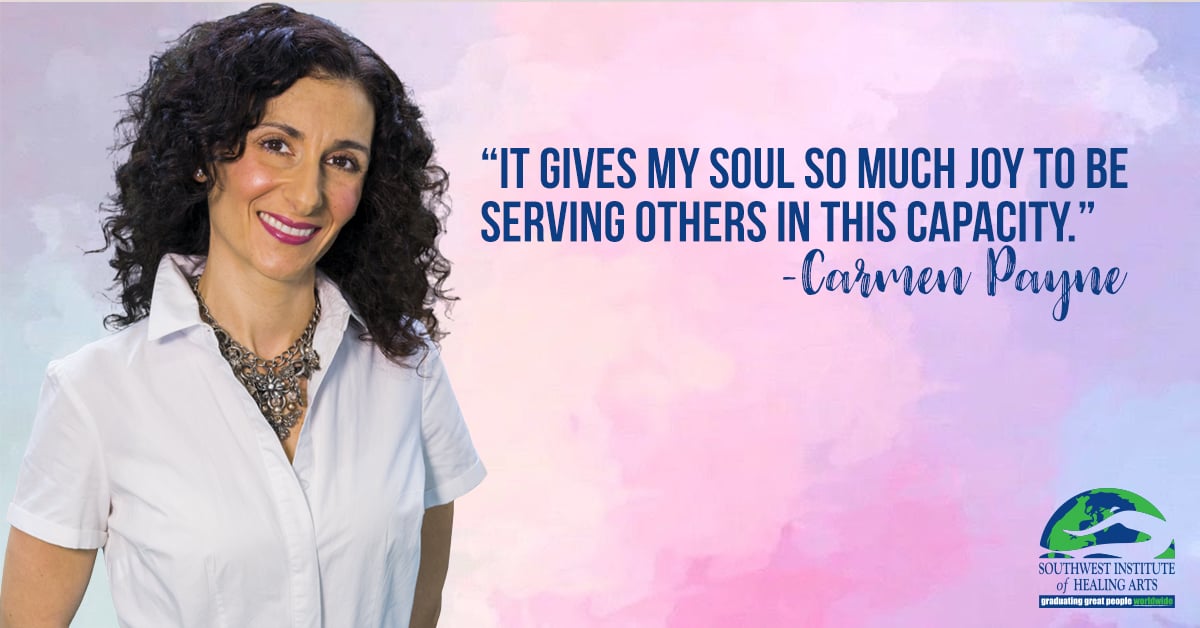 Shortly thereafter, Carmen visited a medium who expressed that she felt Carmen should be in some kind of teaching role. "I shared with her that I am considering looking for a coaching job," says Carmen, "That's when the medium told me about SWIHA. She said that I will definitely find something in their offerings that would resonate with me. Talk about divine intervention!"
Carmen went home and immediately looked up the classes offered at SWIHA. She enrolled in the Life Coaching Foundations, then signed up for the 100 hour certification and the 20-hour advanced class! By May 2013 she received her certification and SOAR! Transformational Life Coaching, LLC was born.
Today, Carmen coaches private clients with a professional background, directs corporate workshops for leadership teams, and never shies away from a motivational speaking opportunity.
"It gives my soul so much joy to be serving others in this capacity," declares Carmen, "It's completely energizing for me to coach others. I help them remove their blinders so they can see what possibilities exist for them."
She describes one of her most powerful experiences as a coach: "About 3 years ago I was working with a client who had really hit their rock bottom. This individual was doing drugs to stay on top of work commitments. When their spouse found out, it resulted in a divorce and this person not just losing their job but also their family. I worked with this client where we did a lot of visualization and reframing and helping them to manage the anxiety and loss they felt from this completely life changing event. About a month ago I received an email from this client that said the following:
Three years ago when I was in what I consider now to be rock bottom you had me do a visualization exercise of what I would consider "Being Happy". The image in my head that you helped me paint through your coaching has come to fruition. The more I think about it, the more I re-created that and I didn't even realize it.
This email it deeply touched me and was a strong reminder of why I do what I do. This client was trying to conform to the toxic work environment and, as a result, took drastic measures to do so instead of speaking their truth and asking for help and setting healthy boundaries. I cannot tell you how wonderful it was to receive this client's note!"
Carmen leaves us with this wisdom: "Get out there in front of people and speak—be it to one person or a group. Show up, so people can see you and experience you! How else are your potential clients going to get to know how wonderful you are and how you can help them?"