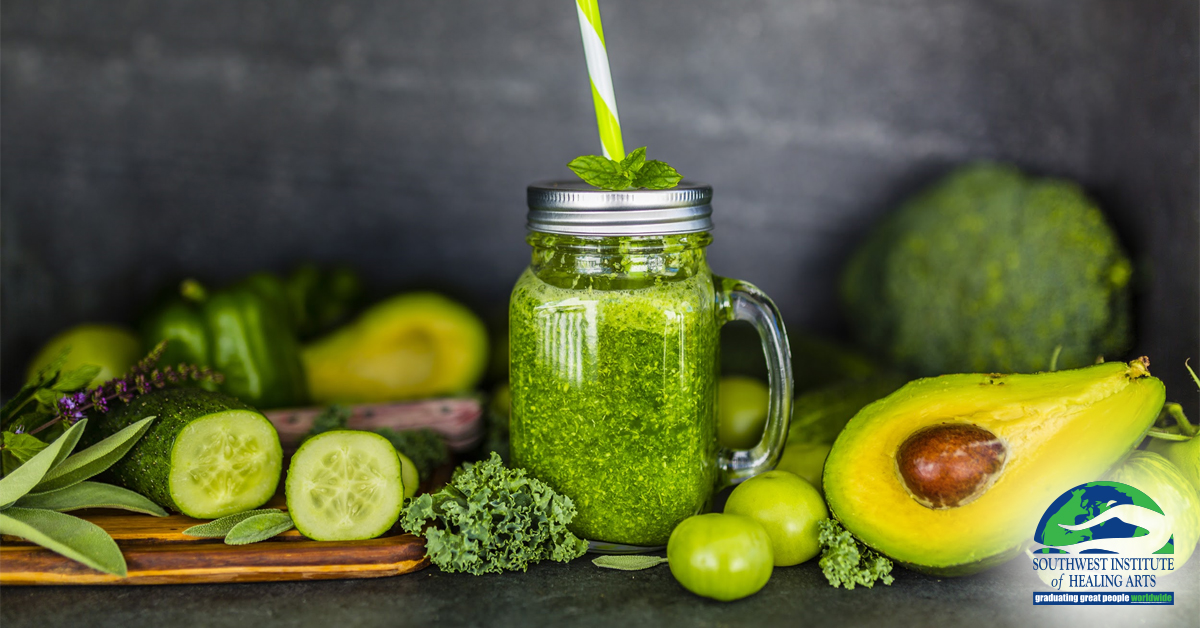 Full of fiber and packed with nutrition, green smoothies are a staple in any health-conscious diet. Making this delicious drink is as easy as 1, 2, 3!
1 cup of fruit

2 cups of liquid

3 cups of greens
Step One: Choose Your Liquid Base
To ensure even blending, add two cups of liquid to your blender first. Be mindful of the sugar content of liquid bases, and feel free to choose more than one!
Popular choices:
Alkaline water - restores PH balance by reducing acidity in the body

Coconut water - super hydrating and contains natural electrolytes

Nut milks - dairy-free option for satisfying a creamy craving
Consider trying:
Unsweetened green tea - loaded with antioxidants and vitamins

Aloe water - supports digestion and PH balance

Kefir - powerful probiotic and source of protein
Step Two: Choose Your Greens
Greens are essential for keeping our bodies functioning optimally. Add three cups of fresh leafy greens, taking into account complimentary flavors to your other additions.
Here's some of the most widely-available greens and their flavor profiles:
Kale - earthy, green, fibrous

Chard - mild, slightly bitter

Spinach - neutral, lightly herbal

Romaine - crisp, undetectable

Arugula - bold, peppery, bitter
Step Three: Add Your Fruits & Veggies
While many think first of fruit smoothies, there are many vegetables that make excellent additions to smoothies as well. Add a total of one cup of fruits and veggies to the top of the blender.
Fruits:
Kiwis - high in Vitamin C

Blueberries - support immune system and brain health

Avocados - full of healthy fat and low in carbohydrates

Mangoes - contain soluble fiber which supports heart health

Strawberries - low glycemic index, won't cause blood sugar spikes

Bananas - made of resistant starch and high in potassium

Pineapples - high in thiamin and B-vitamins, increases energy
Vegetables:
Zucchini - high in fiber, anti-inflammatory

Snow peas - good source of vitamins A & C and potassium

Beets - boosts energy, supports heart health

Cauliflower - full of antioxidants and fiber

Broccoli - Improves digestion and lowers cholesteral

Sweet potato - rich in beta-carotene, improves brain function
Yummy, Healthy Extra Additions:
Chia seeds - high in protein, loaded with antioxidants

Turmeric - anti-inflammatory, high in nutrients

Cacao - rich in polyphenols, promotes healthy blood flow

Bee pollen - antiviral, antifungal and antibacterial

Flax seed - high in Omega-3 fats and dietary fiber

Coconut oil - raises HDL (good) cholesterol

Chlorella - supports immune function, source of protein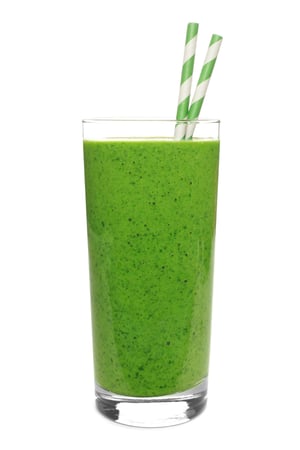 Velvety Cacao and Zucchini Green Smoothie
2 cups unsweetened almond milk
1/2 cup diced zucchini
1 banana
3 cups of spinach
1 tablespoon of coconut oil
2 teaspoons cacao powder
Combine ingredients in a high-speed blender for one minute.
Tip: Freeze the banana and zucchini for a thicker, creamy texture