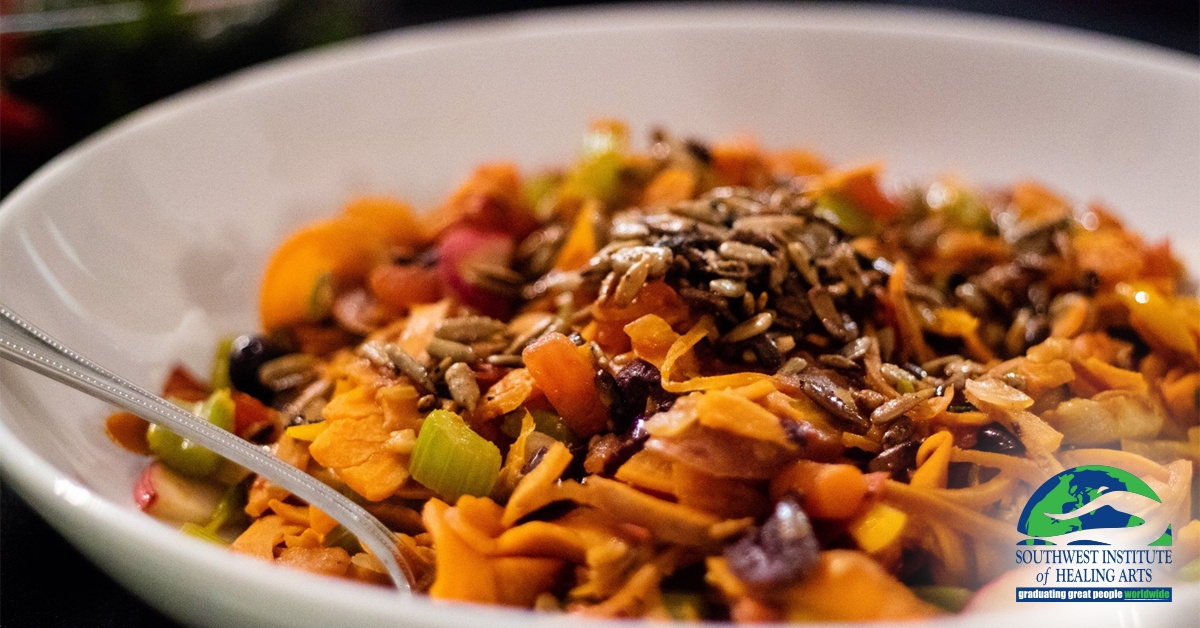 If you love the idea of improving lives, educating others and creating meaningful work for yourself, then you're already in the mindset of a holistic entrepreneur—and you've come to the right place!
Southwest Institute of Healing Arts offers a plethora of holistic wellness education, and has helped thousands of individuals take their gifts out into the world in a loving and profitable way.
Today, we'll explore one of our most in-demand programs: our 200-hour Holistic Nutrition certification, available online and on campus. In fact, the food featured in this blog was created by SWIHA Holistic Nutrition student, Roman Massey and his classmates!
He says: "[This program] totally matched my view on healing the body holistically, through food, movement, and mindset….I love how personal and interactive the classes are. Class sizes are small and you really get to know everyone. Building those relationships is important when you're starting a new business.
The coaching classes are particularly powerful. Our whole class was terrified at the prospect of having to 1-on-1 coach someone. However, by the end, we were excited and confident!"
Here are some signs that you (yes, you!) would be an amazing nutrition coach!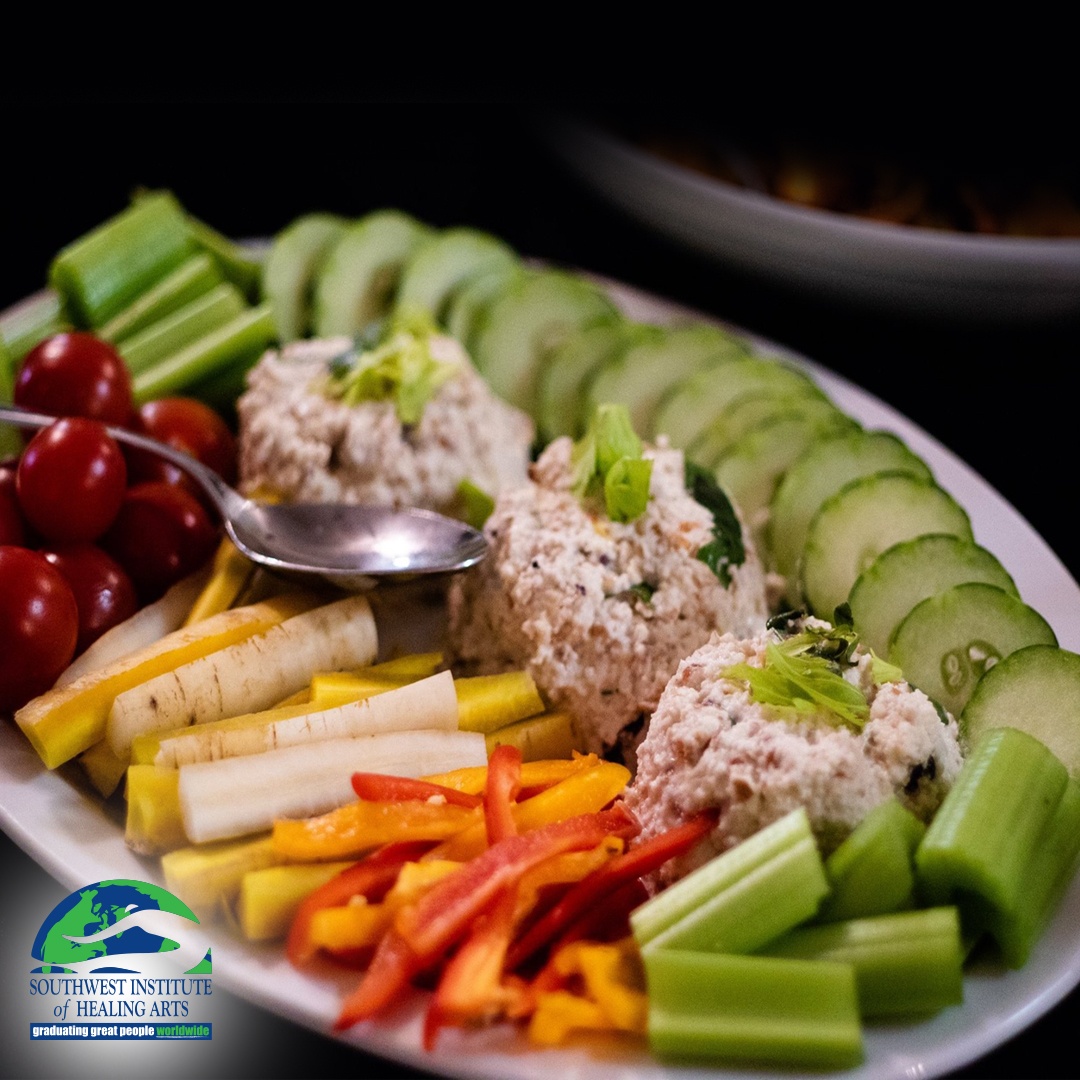 You love healthy food.
Your kale salad pleases even the hard-headed skeptics and your co-workers can't believe the cake you brought for that potluck was vegan!
If you know that what we put in our bodies matters, you already possess the basic intuition needed to be an effective nutrition coach. You could ignite that spark of passion by studying the science and art of proper nutrition.
You believe in the body's ability to heal itself.
You already know that nutrition goes way beyond body image! Nutrition affects everything from our mental health to sleep quality and immunity.That's because a healing, healthy diet supports our vibrancy in every aspect of life.
Becoming a nutrition coach will teach you how to make dietary menus for those seeking a holistic option to manage the symptoms of a condition, reach their dietary goals in a healthy way or those wanting to better understand what goes into their bodies. You'll learn about the therapeutic properties of food as well as coaching techniques to hold space for your clients during their transformation.
You're currently on your own health journey.
Whether you began the journey years ago and have seen first-hand that a healthy diet matters or are just taking the first steps by simply being curious about nutrition, SWIHA welcomes you to walk beside our community of healers and holistic entrepreneurs.
You've got a backstory to share that has the capability to change countless lives, and we invite you to step in to that power! We've seen our students transform during their time here and create a ripple-effect of wellness that continues to spread.
You're seeking a change.
Nutrition coaches possess a wide variety of professional backgrounds and tend to be drawn to it by the desire to pursue their passion and be their own boss. In fact, many begin their practices as a second career!
Holistic wellness is a booming industry that allows you to harness your creative energy for the benefit of others. Because you are following your own spirit-driven path, the opportunities are endless! It's a great option for those seeking to add to their skill set, begin their own profitable business, or even create a second income.
You're being called to help others.
When you close your eyes and envision your "dream job", does it involve becoming a source of positivity and knowledge? Serving others is our highest purpose, and each person is called to do so in their own unique way. Nutrition coaches just happen to have the added bonus of surrounding themselves with delicious food!
The secret to happiness is living a life of purpose and contributing to the greater good. Your interest in holistic nutrition and the fact that you came across this blog today might just be a little nudge from the universe!