There are many aspects to consider when choosing an eco-conscious lifestyle, and one of the most simple changes you can make is with your diet! The carbon footprint and water usage of our foods is often overlooked, however the U.S agriculture industry emits almost six-hundred million metric tons per year and accounts for eighty-percent of our nation's water usage annually.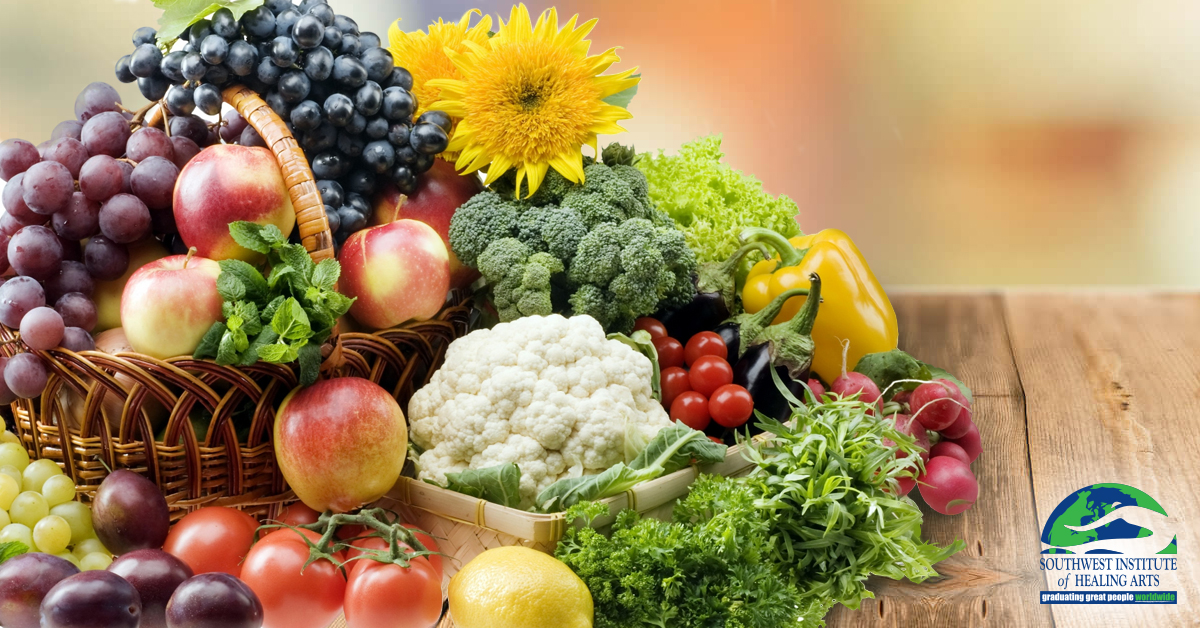 Today we'll explore some options that are nutritious, delicious and gentle on the environment!
Seasonal Berries:

Berries are a sweet treat full of fiber, vitamins, and antioxidants. On average, berries produce only 300 grams of carbon dioxide per kilogram harvested! They are also less water-intensive than grain agriculture, making them a lower-impact substitute for traditional, flour-heavy desserts.

Legumes:

High in protein and fiber, legumes such as beans, peas and lentils are a versatile food found in many world cuisines. Legume agriculture increases the amount of nitrogen in the soil through biological nitrogen fixation, which reduces the need for manure-based and additive fertilisers.

Tomatoes: Easy to grow and absolutely delicious, tomatoes are a great option if you're looking to help the environment through your diet, as they produce only 1.1 kilogram of CO2 equivalent per 1 kilogram harvest. Learn to make your own ketchup and pasta sauce to further cut down on the energy and packaging needed to produce some standard meals!
Cruciferous Vegetables: Broccoli, cauliflower, cabbage and brussel sprouts all contain natural pesticides that help protect them during the growing process, reducing the need for volatile chemicals to be released into the atmosphere. Additionally, they have one of the lowest carbon footprints of all produce and are some of the most nutritionally-dense options.
Onions: Just like cruciferous vegetables, onions have natural protection against pests in the form of an abundance of sulfur (which is why you may tear up while cutting them!). A home-grown onion harvest will also only require approximately one and a half pints of water per growing season, making it a drought-friendly option.
Mussels: You won't often see a meat protein on a list of enviro-friendly foods, but this seafood is an exception. They are harvested on long ropes suspended in the ocean to feed off naturally-occurring organisms, and actually filter and clean the water in the process! The environmental cost of transportation may be high, however, so consume consciously if you live far from a coast.
The best way to ensure that your diet is rooted (pun intended!) in environmental consciousness is to grow your own produce. It is packageless, transportless, and pesticide-free. Additionally, what could be better than simply walking outside to harvest your dinner? Yum!
Join us at SWIHA beginning October 11th for CC 450 – Conscious Living & Urban Farming, where you will gain the skills to plan and harvest your own edible garden in spaces large and small. You'll learn the foundations of how to begin and maintain your own garden through the lens of sustainability practices, as well as water harvesting, seed saving, tool usage, and harvesting the food that has been grown. Register online or contact Student Services at (480) 994-9244 to reserve your complimentary 4-hour guest pass!