SWIHA graduate Elizabeth Hartigan embodies the essence of her business, The Gratitude Girl! She specializes in helping women entrepreneurs grow their business and coaching them in order to get from where they are to where they want to be. She provides her clients inspiration, motivation, accountability, and ideas to move them forward.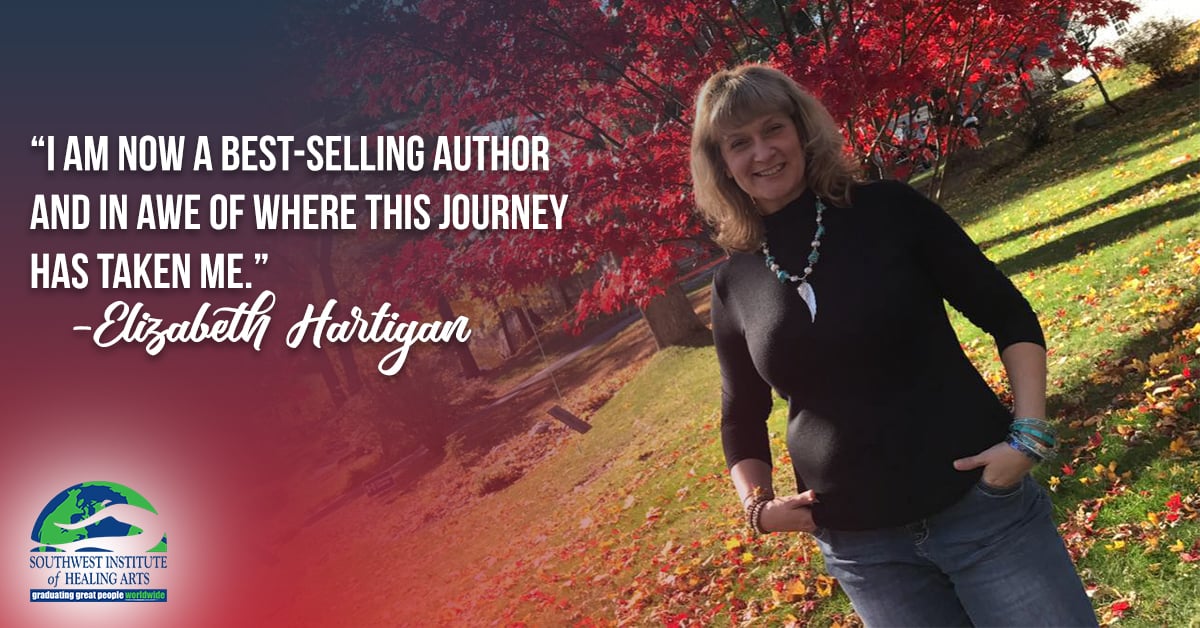 "Life coaching is about helping someone reach their optimum potential," she explains, "it's about providing balance and support while they take inspired actions. It's being their biggest cheerleader and believing in them, and reminding them of who they truly are."
Elizabeth uses multiple modalities such as coaching exercises, clearing techniques and Reiki to help to remove blocks and allow her clients to make the next step on their path with ease. Her favorite question to ask in a session is: "If money, time and space were no object, what would you be doing with your life today?"
She gives us this example of how rewarding her work is: "One of my favorite experiences was working with a reverend who had a distant relationship from her daughter. She had moved away to another state with a husband who was anything but kind or open to doing any sort of self-improvement work. After a couple of months working together, the daughter left the abusive relationship, moved back near her family, and the mother and daughter are now closer than ever! The power of gratitude, love, and intention can move mountains."
Life Coaching has not only elicited change for her clients, it's also personally impacted Elizabeth: "I have hired coaches and have been a coach for over nine years. It has improved every area of my life. It allowed me to work with my mentor Jack Canfield, and take steps I never thought I could take. I am now a best-selling author and in awe of where this journey has taken me."
Elizabeth hopes to inspire others to follow their heart's path.
"Believe in yourself, first and foremost," affirms Elizabeth, "Believe you can, and you'll make a difference in this world! Do what you love and be yourself. When you act from your heart, you shine your light!"