In 2013, Carol Gardner was in hospice care from a lifelong battle with lupus and a twenty year battle with a rare form of Multiple Sclerosis. It was a fight she was determined to win, and says: "I researched nutrition on my own and created a meal plan that reversed the damage caused by both illnesses."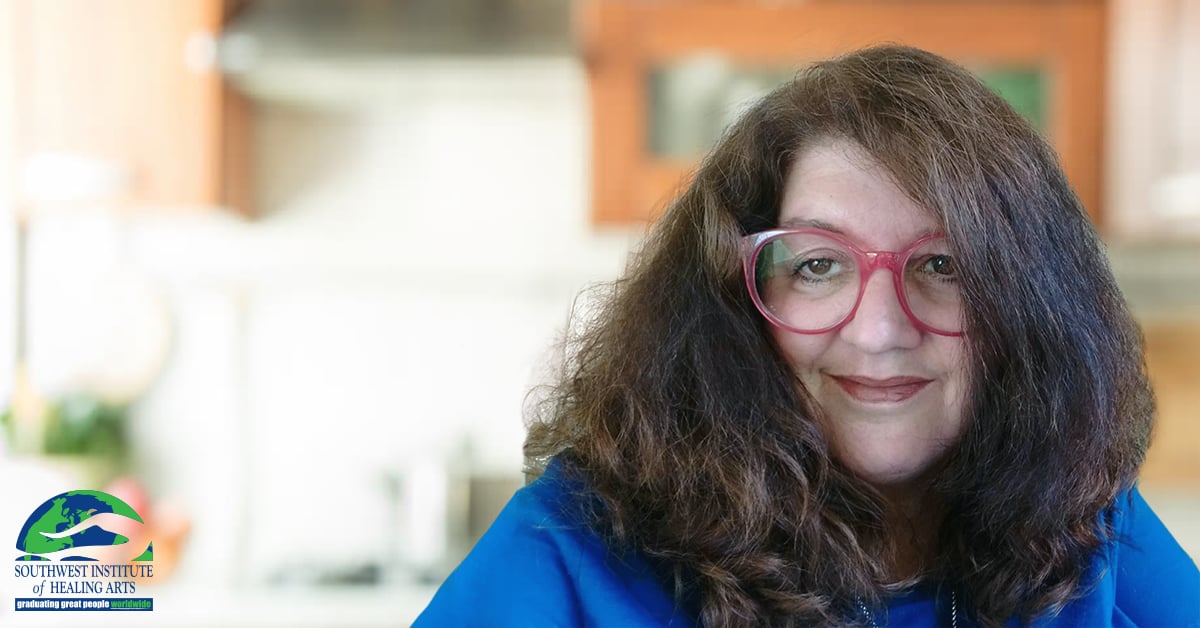 Two years later, she decided to enroll in SWIHA's Holistic Nutrition Wellness Practitioner diploma program to learn more about nutrition for herself. Carol tells us: "Dee McCaffrey's course convinced me that I could help others with this newfound knowledge." Carol says that the greatest lessons she learned in her program were how to write articles, how to speak with clients, and the vast amount of nutrition information she gained.
"When I graduated, I thought I was going to save the world!" she divulges, "The truth is that it's not that easy. You can't just take your knowledge, create a website, and expect clients to find you. It takes a lot of work. I knew I was on the right path after I got a business coach. I learned how to market my business."
Carol now owns and operates Healthy With Nutrition: "My services are Wellness Packages, an Anti-Inflammatory Diet Course, Essential Oil Education, CBD Oil Education, EFT sessions, REBT sessions, and Holistic Psychotherapy sessions. The skills I learned from SWIHA support the most important aspect of my business, the Wellness Packages and the Anti-Inflammatory Diet Course."
"I am also working with SRUK (Scleroderma and Raynaud's UK) to find natural ways for people with Scleroderma to manage their symptoms," she continues, "There are no treatments or cure for the disease. I also have the disease."
Carol shares, "I am meeting professionals in my field. My network keeps expanding every day. I have doctors asking me for nutrition advice. I also have clients from Ireland, the UK, Australia, and New Zealand."
For aspiring holistic entreprenuers, Carol says her best piece of wisdom is to be patient and find a mentor: "It's a big world out there and it's difficult getting your online business noticed." To learn more about how SWIHA supports its graduates for life, visit Our Success Center!