Carol Becker has always loved holistic healing. In the sixties, her family worked as herbal foragers for rural doctors in Oklahoma. She carried this passion with her to Arizona where, in 1998, she attended a seminar on herbal remedies at SWIHA!
"I have acquired trainings and certifications in conflict resolution, hypnotherapy, Neuro-Linguistic Programming, as well as SWIHA's Transformational Life Coaching program followed with a class centered around trauma therapy," she tells us.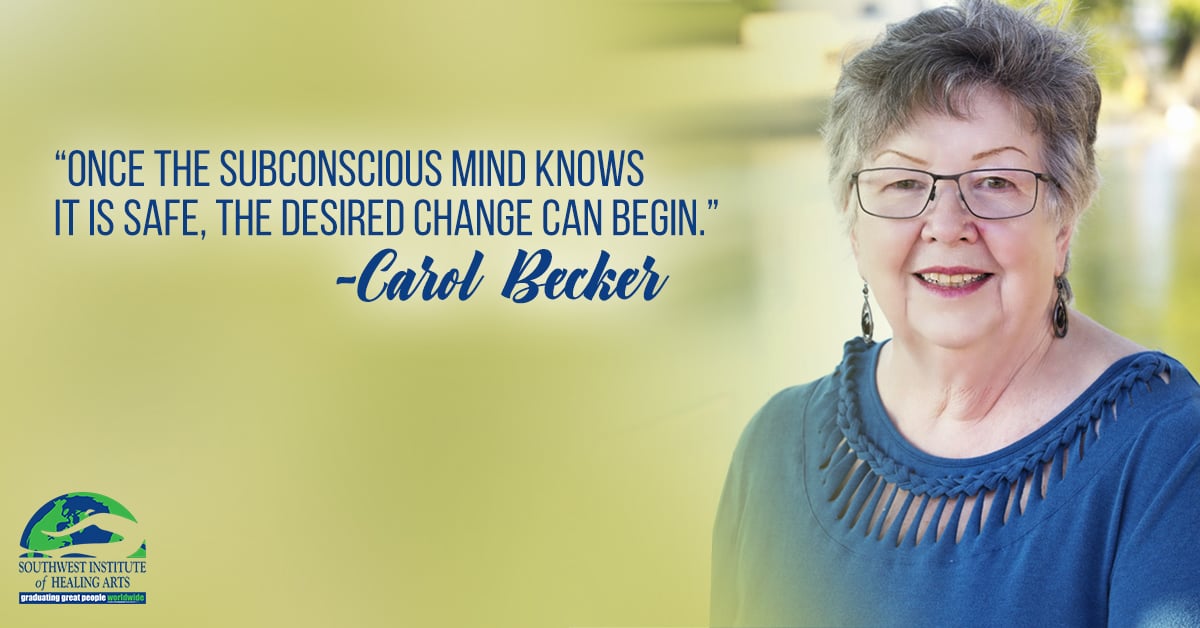 In 2013, Carol retired from her career in aerospace design and manufacturing engineering and turned her passion in to her self-described 'retirement career' as a Dementia Coach and Hypnotherapist. She was inspired to pursue her unique path after overcoming her own memory loss due to a devastating brain infection. She now works with dementia clients and their care partners, blending alternative health practices with proven treatment methods.
"I also engage my intuition and 78 years of being a human being on this planet," she adds.
"People can get stuck in some area of their lives, and have tried everything they know to change," says Carol, "Feeling frustrated and resourceless, they seek a Life Coach and, through the client's own inner knowing, find the source of the problem. In a non-judgmental and respectful manner, the Life Coach teaches the client to find and engage those inner resources to create a path to their desired future."
Carol believes the most powerful phrase for a Life Coach is: "Tell me more."
She shares this experience: "During one of our training exercises, I was a client and found that as I bumbled and mumbled around for words and feelings, the fact that the coach didn't jump right in and say something brought a part of me out that I didn't know existed. Something I had stuffed down because I didn't know how to deal with it. During the coaching, I think the part which kept the secret for me knew that I was in a safe place and that it would be okay at last to speak it out loud...Once the subconscious mind knows it is safe, the desired change can begin. Sometimes the client will begin outlining the steps they need to begin the change. Listen, listen, listen!"
"Someone wanting to become a life coach already has a wagon load of wisdom learned from their own experiences," explains Carol, "That wisdom can be engaged via the various techniques taught at SWIHA and used to help their client get the change they want. Every behavior has a positive intent for the entity, even when it doesn't seem like it. Find the positive intent, and you will have a clue to the source of the behavior!"