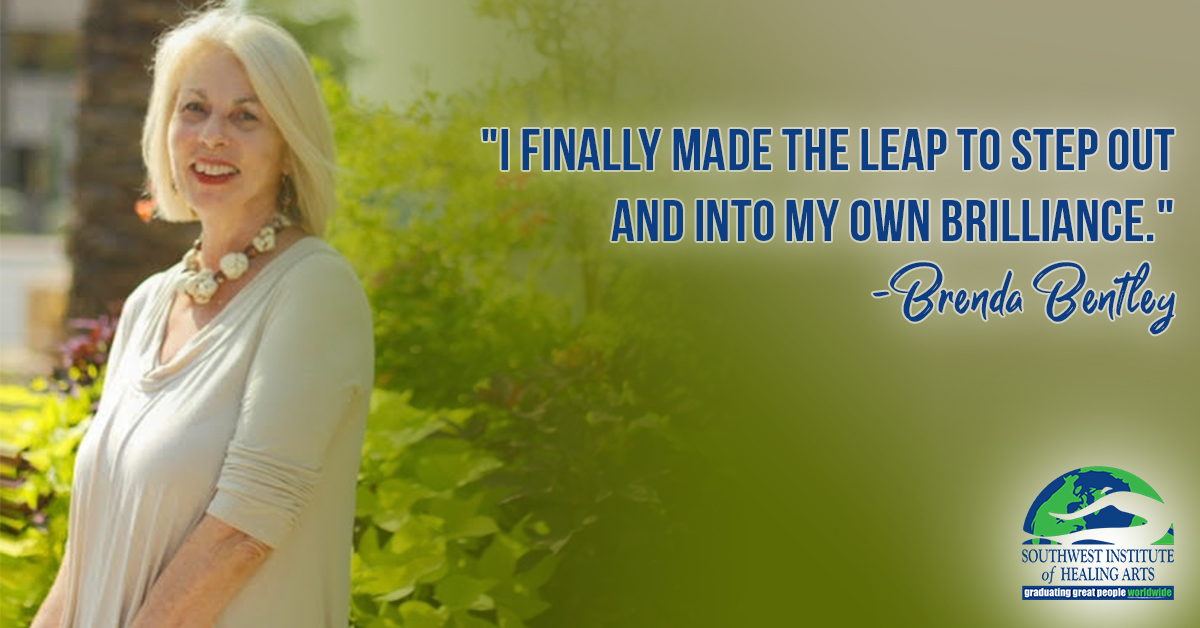 "I am blessed that I have been able to successfully integrate so many aspects of my life's personal journey and career into my business model," Brenda Bentley, Life Coach and SWIHA graduate.
As a former international banker, teacher, career consultant, hypnotherapist and facilitator, Brenda has, in her words, "wove various aspects into the tapestry of my coaching business."
"I believe that it's through our own life experiences and challenges that we are able to dig deeper, unearth those hidden treasures so we can step out, make a valuable contribution and be of service to the world during this precious time we have on earth," she affirms.
Brenda initially moved to Arizona to become affiliated with a major university as an Inspirational Leader and Career Coach. "I like to say that because in reality, the job was merely the catalyst to get me to Arizona so that I could discover SWIHA and attend the Life Coaching and Business Entrepreneurship courses in person," she shares, "Within a short amount of time, I recognized that the type of coaching I was offering was lacking a very important component - and that was the spiritual aspect."
"One of my most impactful teachers I have had at SWIHA is James Patrick," Brenda tells us, "Not only does he walk his talk, but he is resourceful, wise and full of rich information. I learned so much from him in the Life Coaching Course, that I went on to take his Business Entrepreneurship Course and work with him one on one through individual coaching. It is through James's encouragement and support, that I finally made the leap to step out and into my own brilliance and shine."
"My life has significantly changed," she continues, "I finally left my traditional 8-5 job and took the leap of faith: launching and becoming fully committed to being of service through Brenda Bentley Coaching."
The skills that Brenda learned at Southwest Institute of Healing Arts helped her create a signature program called (F)ACTS of Life. "It's a five-step process designed to faciliatate groups and individuals to 'Focus, Align, Clariy, Transform and Shift' into their highest and best selves, so they can follow their inner briliance and shine," she explains.

Brenda says that the most important lesson she learned was to "trust the process": "Sometimes, it may 'appear' as if things are not happening or not happening on the time frame you've established, but if you are focused, committed, clear and willing to stay open, flexible, humble, AND willing to ask for support and learn in new and different ways, then Divine Timing is the Universe's way of saying 'I've got you and I've got this. All is well and in divine order'."
To those feeling the pull towards holistic modalities, Brenda says :"SWIHA, by far, is one of the best metaphysical and transformational programs of study out there. If you are not sure, I encourage you to do your homework, research other places and I believe that you, like me, will return to SWIHA and say, 'Ah, this is the place for me. I am home'."