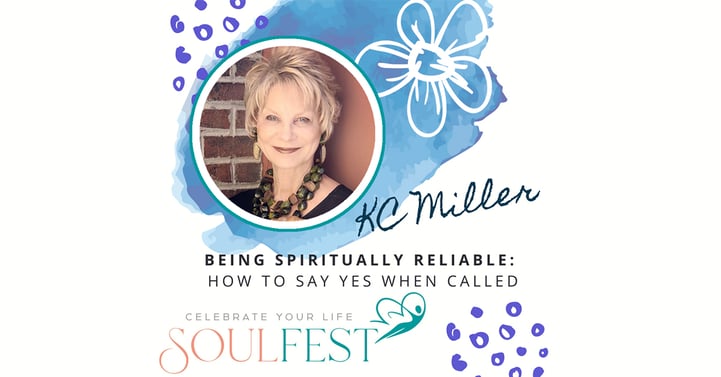 One of my dear friends, Liz Dawn, is celebrating her 25th year of producing Celebrate Your Life events and retreats. I am honored to have participated in these transformative spiritual gatherings where love, adventure, soul to soul connections and radical shifts flow among speakers and attendees alike.
One of Liz's dreams has always been to share and spread the wisdom of these renowned spiritual teachers with people all over the world. This year, she is making that dream come true by hosting the FIRST EVER Celebrate Your Life Online SOULFEST!
I am honored to be speaking at the Online SOULFEST to share what I've learned about Spiritual GRIT. If there's one thing I am absolutely convinced is true, it's that an idea is an invitation from our spirit to step into our life in a bigger way. Release the doubt and go for it, trusting that the Divine considers you perfectly qualified -- or you wouldn't have received the idea in the first place.
I am both honored and excited to be among these great spiritual teachers including Gregg Braden, Lisa Nichols, Marci Shimoff, Michael Bernard Beckwith, Martha Beck, Dougall Fraser, Anita Moorjani, Dr. Bruce Lipton, Neale Donald Walsch, Colette Baron-Reid and SO MANY MORE!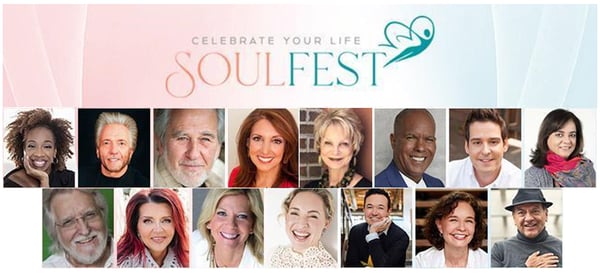 I invite you to join me in this complimentary Online SOULFEST to discover The Art and Practice of Resilience and Self Reliance - from the comfort of your very own home! That's right … No travel. No expense. No hassles.
New discoveries, radical shifts and powerful awakenings come when we learn how to stay grounded, deeply connected and true to ourselves - no matter what's happening around us!
When you attend this complimentary Online SOULFEST, you'll learn how to:
Connect more deeply with your inner wisdom so you can make better choices, experience more meaningful relationships and find peace in the midst of chaos
Discover and deepen your intuitive skills using empowering tools from renowned psychic mediums
Find the courage to rise above your own "impossible" and honor your purpose
Develop the emotional resilience to ease through obstacles, setbacks and difficult emotions
Use powerful practices in releasing past pain and healing your heart so you can begin to LOVE again
Turn personal pain into global healing
Raise your energetic vibration to bring about what you wish to experience
Rediscover the joy and meaning in each and every day
Break free from energy and time suckers that keep you from living the life you desire
Rekindle your spiritual connection and tap into the wisdom of your Spiritual Guides and Angels
Access the wisdom of past lives in becoming more self-aware and self-confident
How the Online SOULFEST works:
Step 1: Click the above button to sign up.
Step 2: Once you sign up, you'll instantly receive an email with details to access 5 carefully curated bonus gifts that you can start using right away to prepare your heart, mind and soul for small shifts and radical awakenings!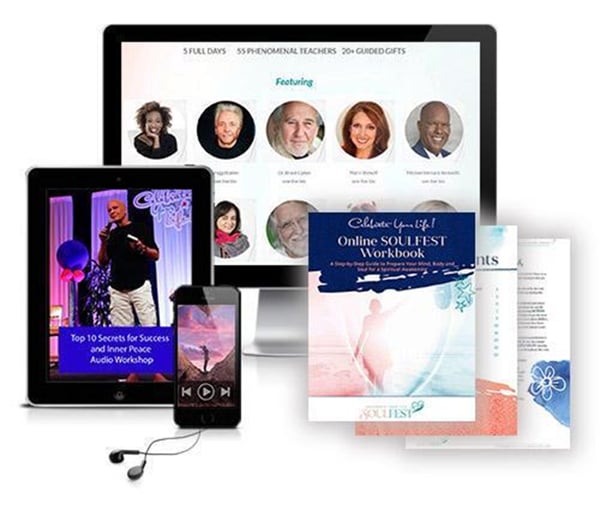 Step 3: Beginning February 24th through February 28th, you'll have access to 55 video interview lessons featuring renowned teachers and leaders - 11 released each day over this 5 day period.
Step 4: Join the CYL Online SOULFEST Community where deeper conversations and soul to soul connections take root – this is a great way to connect with others on this SOULFEST journey!
I hope you'll join me right now and discover your power in staying grounded, deeply connected and true to yourself no matter what!