"There is no greater time than now to experience the full power of your potential. Make this the day you take the first step in the beautiful journey of bringing your dreams to life." - Dr. Steve Maraboli
For Lindsay Morgan, a great graduate from the Integrative Healing Arts Practitioner program, her journey at SWIHA allowed her to realize her full potential, which unlocked her ability and willpower to do more than she had previously thought possible. Lindsay expresses, "The hardest part is showing up, but when you do it will all be worth it. You are more capable than you know and trust whatever happens is meant to be".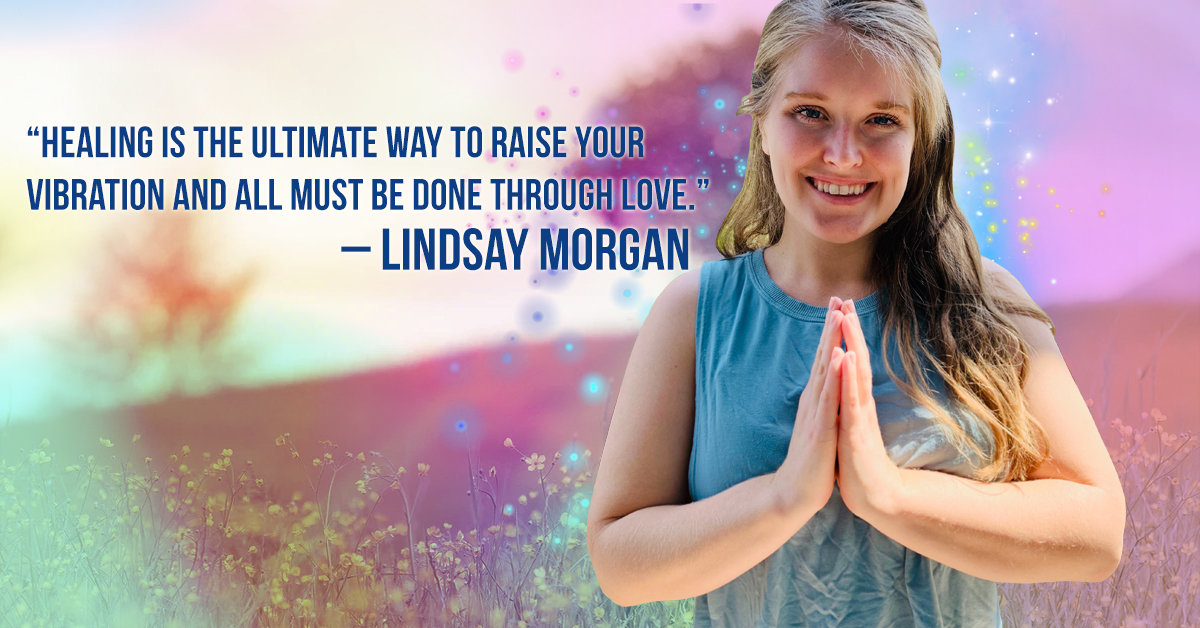 "Before SWIHA I was depressed, anxious, and lost in my own inner home. I had a dark night of the soul that I now know was a rebirth where I started to seek who I truly was and my purpose. I started volunteering at a holistic healing center and many people started coming in talking about SWIHA. I took that as a sign and the next day I went in. My favorite modalities in my program were reiki and yoga Nidra. As these modalities unlocked my true healing potential for myself and others". Lindsay had the will to learn and better herself, the desire to succeed, and the help of SWIHA and her instructors, in order to reach success and start her own business Authentic and Auhlined.
"Every time I enter the doors at SWIHA I feel at home. My experience there was so beautiful. I uncovered the magic that was deep inside of me. I gained confidence, found purpose in my life, and discovered awareness beyond my wildest dreams. This was my safe haven to heal. Now, two years later, I have opened the doors to my business Authentic and Auhlined. Where I help women gain clarity on what their feelings have been trying to communicate to them. So they can manifest what they desire, and find safety and balance in their internal home. Without the amazing teachers and the love of Source, none of this would have been possible. I am so blessed and grateful".
In order to get to that point of becoming her own boss and entrepreneur, Lindsay experienced many moments that were magical at SWIHA. One of the greatest lessons Lindsay learned from SWIHA was "That I am a leader and that my thoughts and words have power. Also, that I am enough". Thanks to many instructors such as Kate Shipp, James Patrick, Melody Harmony, Kamini Desai, and Brad Boute, Lindsay found her home away from home at SWIHA, which enabled her to be able to listen to her own intuition and how strong it actually was. Finding her intuition is part of what led Lindsay to want to help other women understand how to listen to their own intuition and what their feelings are actually telling them.
Lindsay goes into further detail about her business, telling us, "Yes I own a business named Authentic and Auhlined. It brings women back to peace in their inner home and realizes the magic within. I offer Reiki, Soul Coaching, and Yoga Nidra. My own healing journey inspired me. I powerfully impact them by teaching them to listen to what their feelings are trying to communicate to them and how to nurture those feelings. Also, connect them with source or whatever they believe in through Reiki and Nidra. Without SWIHA I would not have been able to tap into these modalities or apply skill to the gifts I already had within me. Therefore I am ever grateful for that".
Lindsay is further developing her business and offering a 6-week women's program called "Intentional Living" that starts in August. She asserts, "I am working with a luxury apartment complex as a paid vendor for Yoga Nidra Classes and just started getting paid Reiki clients". Overall, life has evolved for Lindsay. She is now a mother of a 1-year-old son and is so in love with him. Personally, Lindsay has been able to nurture and love the child within herself and live an overall more balanced life. Lindsay's message to all is, "Healing is the ultimate way to raise your vibration and all must be done through love. If you are looking for a gentle way to heal and a powerful way to connect with source or a higher power then my healing is for you".
Southwest Institute of Healing Arts' Integrative Healing Arts Practitioner Diploma is designed to provide a comprehensive education in mind-body-spirit integration while reflecting the changing trends of the wellness and healthcare industry. Our online and on-campus diploma options offer foundational courses in business development, entrepreneurship, and transpersonal psychology with customizable elective specialties that let YOU choose your own path of service.
If you are ready to live a life of purpose, profit from your passion, and become an entrepreneur with your own practice like Lindsay Morgan has, then speak with one of our admissions coaches today to get started on your journey towards your dream career.
NEXT IHAP START DATES:
- On-Campus: September 17, 2021
- Online: August 30, 2021 & November 8, 2021
Join our commUNITY of healers and holistic entrepreneurs. Learn to touch lives, heal bodies, and free souls.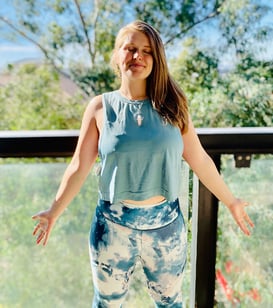 Connect with Lindsay Morgan:
Facebook: Lindsay Choate

Instagram: Authentically_Auhlined