"Whenever you find yourself doubting how far you can go, just remember how far you have come. Remember everything you have faced, all the battles you have won, and all the fears you have overcome." - N.R. Walker
When Michelle Runnion, Great Graduate of the Integrative Healing Arts Practitioner Program, decided to overcome her fears and tribulations, her healing journey truly began and the spark of passion for healing others ignited. Michelle asserts, "I have struggled with anxiety and agoraphobia for the majority of my life. When I decided that I wanted to heal myself so that I have a better life and heal others is when I felt reborn. I have pushed myself to do things that once were too scary to do. In the process, I realized that I am a Light Warrior. The two choices were to get sucked in by the darkness or to live through love and light. Here I am, shining bright and ready to share my love for my passions with others."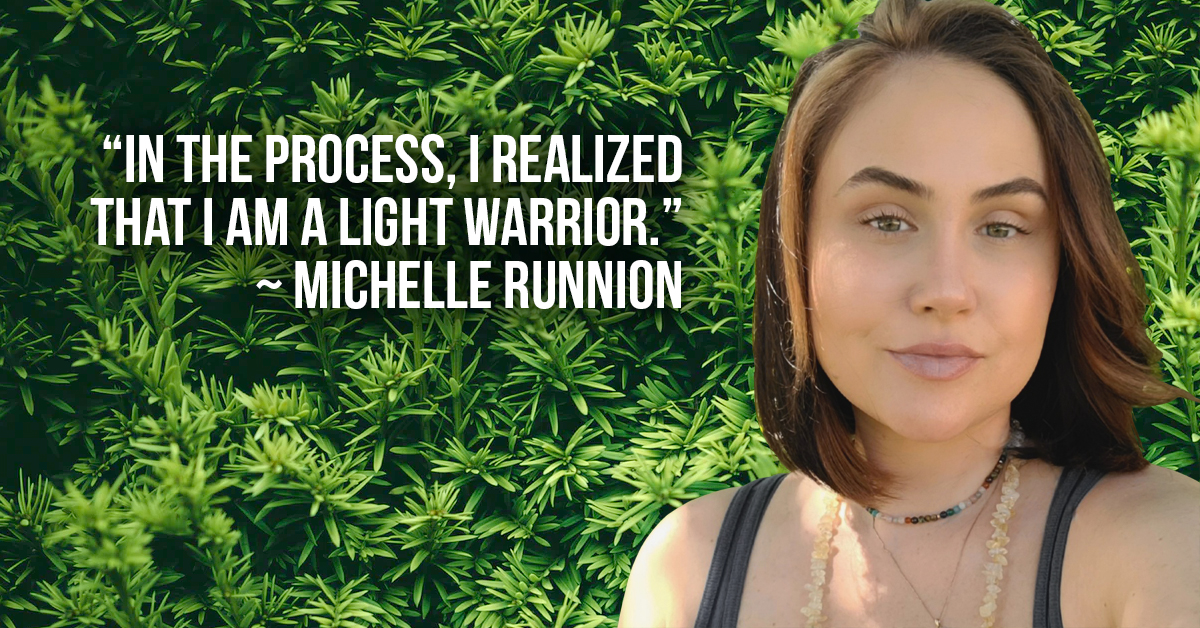 "Before SWIHA, I just started my Spiritual awakening journey. It began by me wanting to heal myself from my anxiety and phobias. The intention was to have a better quality of life. I read a book about EFT Tapping. My curiosity made me want to research more information." Like many others before, Michelle was pulled to SWIHA by that sensation of wanting to learn more about healing herself and others. Michelle realized what her purpose was and enrolled in SWIHA shortly after!
Michelle had the basic understanding of her need to help others, and SWIHA helped her define that need. "Before SWIHA, I had a vision of how I would like to be of service to others. I honestly did not know how that vision was going to become my reality, yet I trusted that I would be guided. So many times, I would wonder how I had got to where I was at. It was my intuition that was guiding me as I was a vessel for Spirit. Once I let go and trusted, I didn't have to question anything. I was and am in alignment with my purpose." Michelle continues, "Last year, I began to create my website for transformational healing services. As I began the process, everything that I had learned from SWIHA and my vision started to make sense. I knew that I was guided here because I am living my purpose."
Everyone is born with intuition. Intuition can be defined as a thing that one knows or considers likely from instinctive feeling rather than conscious reasoning. Michelle was able to be in tune with her intuition and let spirit guide her to her journey at SWIHA.
Michelle proclaims, "My life has changed for my highest good. I have learned so many tools and modalities for my healing practice. I have also gained so much insight about myself. I have healed and evolved into the best version of myself." Michelle continues, "The knowledge that I have obtained has given me clarity, confidence, and peace. The program has given me the tools that I need to become a successful entrepreneur and has shown me that my dreams can really become my reality."
Having recently graduated from the Integrative Healing Arts Practitioner Program with specialties in Hypnotherapy and Life Coaching, Michelle now feels readily prepared to assist others with her online transformational healing practice Beautiful Light Warrior. Michelle offers various holistic healing modalities such as Reiki, Hypnotherapy, EFT Tapping, Meditation, and Life Coaching. Michelle shares, "The modalities and tools that I have learned from SWIHA have given me the knowledge and confidence to share my gifts with the world. I was inspired to start this business because I had a vision of assisting others on their own healing journey." Michelle is also working on her own book about her personal story of transformational healing with the intention to inspire others to heal and trust that everything is going to work out for their highest good.
Michelle learned many things from SWIHA, and the biggest take away for her was, "I learned that self-care and self-love are vital. If I am listening to my intuition and what my body needs, I will know how to stay balanced. When I am living a harmonious life, I am connected with myself, and I can be of service to others." Throughout her program, Michelle had various teachers, assignments and class topics. Michelle feels, "that each class and teacher were so unique in their own way. Each class taught me something new and elevated me to another level. Each teacher had their own style of teaching. That helped me push myself to keep going and helped me adapt to different expectations of my assignments."
Michelle's piece of advice to potential SWIHA students is, "Trust in your intuition and know that you were guided to SWIHA because you have gifts that need to be tapped into and shared with others. Stay present and listen to your inner voice. Your answers are within and when you are present you will inner-stand your journey more clearly."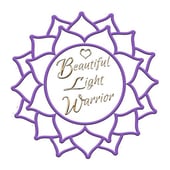 Email: beautifullightwarrior@gmail.com
Facebook: https://www.facebook.com/michelle.runnion
Instagram: @beautiful_light_warrior
Website: https://beautifullightwarrior.com/