The hustle and bustle of the holidays is in full swing! While this is the time for giving and gathering, it's also a perfect time to remember to take care of yourself. There are a number of stressors that everyone encounters--whether it be complicated family dynamics, guilt around financial situations, long travels or even diet woes--however, there are a number of ways to gift yourself a merry and bright holiday season!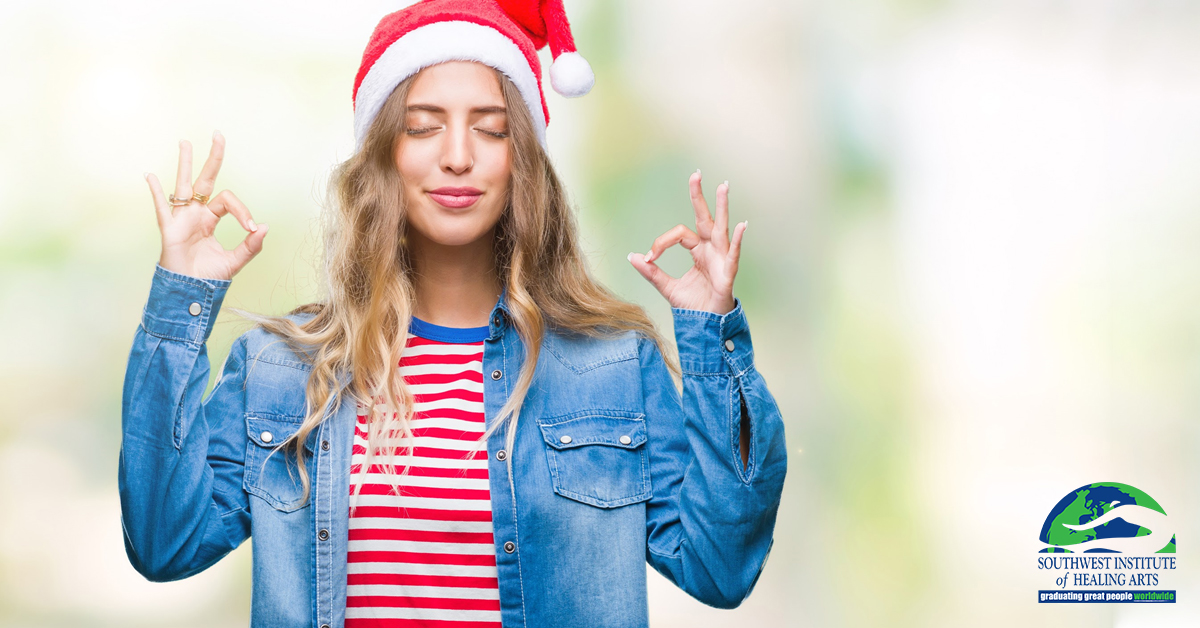 Release Expectations
The absence of loved ones, financial difficulties and traumatic events associated with holidays tend to hit extra hard. Grief is natural. Take care of yourself by giving the holidays permission to be imperfect! There is nothing that takes us out of the present moment like living in expectation. Appreciate the moments that make you happy, whether it be a candle that smells lovely or food that tastes delicious, and you will be sure to form happier memories to last you.
Say "No" If You Need To
You may be blessed to be receiving a ton of invites to dinner, parties and more -- what a great thing having a loving community is! However, don't feel obligated to "play Tetris" with your schedule and make appearances everywhere. Prioritize those who you know will appreciate your presence and lift up your spirits! There are plenty of opportunities in the future to spend quality time with those who you may miss this holiday season.
Keep the Important Parts of Your Routine
It could feel like you simply don't have the time to do the things that are important for your health and well-being. It is, however, so vital to find the space to do them! Even if it's just fifteen minutes to slip away to meditate, take a walk alone or journal, give yourself permission to connect with the things you love. The holidays may even be a great time to broaden the horizon of your family and start a new tradition! (Christmas morning yoga, perhaps?
Give Yourself a Gift
While the focus of the holiday season is giving and service to others, you deserve to do something nice for yourself as well! Get yourself a comfortable pair of pajamas, your favorite perfume, or take yourself out to a meal at the restaurant you've been wanting to try. Southwest Institute of Healing Arts also invites you to check out our Balck Friday deals if a spa day sounds like a great way to unwind!
Click Images For Black Friday Online Specials
Opens on Thursday, November 22nd at midnight.