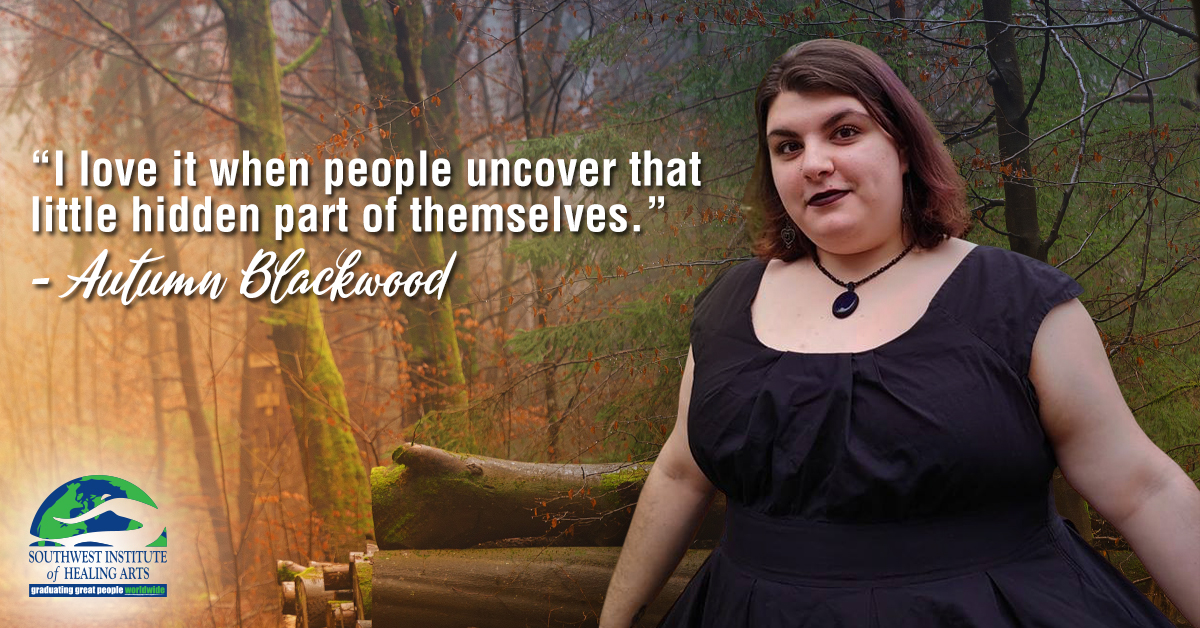 "Life Coaching is uncovering client's raw talents, passions, and deepest desires and using motivation and other tools to make all their dreams come true, while tapping into that pure potential we all have inside of us!" says Autumn Blackwood, founder of The Untamed Priestess.
Autumn was a grocery store cashier when she began to seek out an education in the Wellness industry. She discovered SWIHA after much research, and ultimately graduated from the Holistic Wellness Practitioner program. Through The Untamed Priestess, Autumn now offers Reiki, spiritual coaching and tarot reading, as well as facilitates women's circles.
"I combine spiritual guidance, life coaching, and metaphysics to create powerful rituals for women who are looking to step into their power to become their own Untamed Priestess," she explains, "Many of my clients and I blend ritual in to the daily work to create a usable, workable path to creating the life that they need."
Autumn's favorite tool to use is the body scan: "It's a great way to ground in and connect with the Self. Then I lead into a solar and earth based meditation to align the Self with the Cosmos and the Earth, to create a perfect balance in current space and time."
Her favorite part of what she does is being able to assist others in achieving their goals. "I help them see the possibilities," she says, "I love it when people uncover that little hidden part of themselves; the part they never thought they'd get to share and grow."
In honor of Life Coaching Month, SWIHA invites you to visit www.guidanceoncall.com to receive your first Coaching Session for the month of January complementary.
We invite you to visit www.guidanceoncall.com to receive your Initial Complimentary, Virtual, Coaching Session for the month of January, "Life Coaching Month."