Serendipitously, April Sanchez found her calling while working in...a call center!
She tells us: "After being promoted to a team manager, I had a team of customer service agents that I conducted daily coaching and motivation with. I began to learn about a gift that I never realized I had. The performance of my team excelled and each of the individuals on my team grew, both professionally and personally."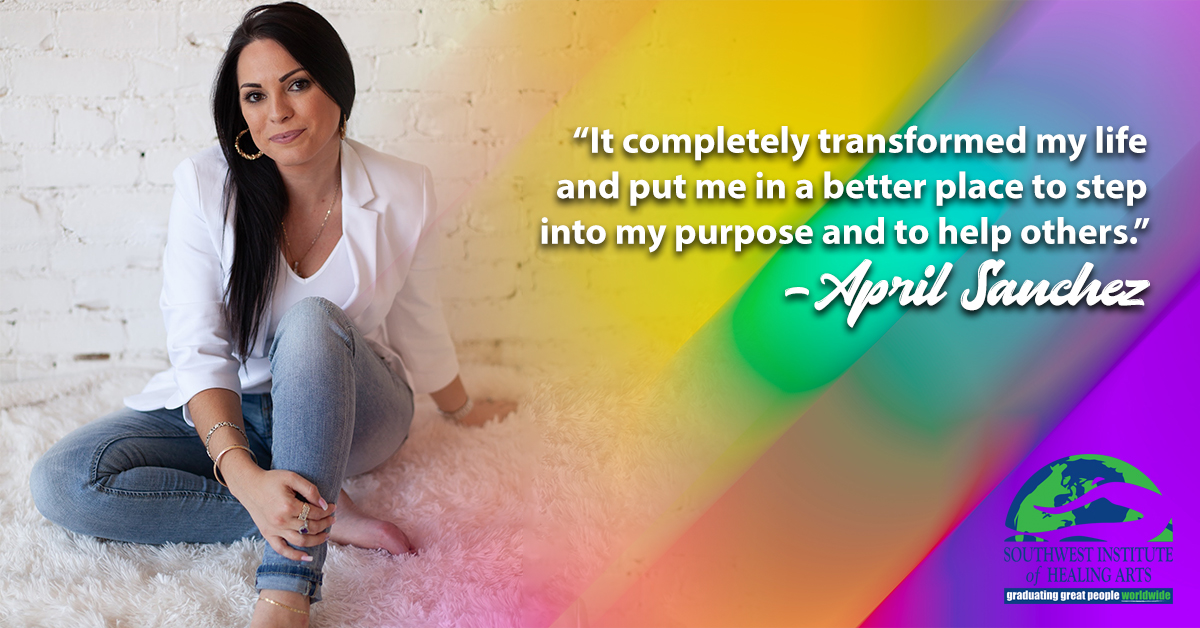 April wanted to continue to grow in her career and took positions that she thought she'd enjoy and be challenged by. However, she craved more one-on-one time coaching and motivating others than the positions provided and began to feel unmotivated and purposeless with the work she was doing.
"After I was really honest with myself, I realized that the most enjoyable part of my career was having those one-on-one coaching interactions, and discussions with the people on my team," she explains.
That's what led her to SWIHA where she started Life Coaching courses. The work, in her words, is "working through road blocks as a team and helping people unlock the greatness that lives inside. It empowers others to see the greatness within themselves".
April is now an Empowering Life Coach that specializes in helping others to uncover their purpose, find their voice and stand in their power. She works with people looking for both professional and personal development, and occasionally utilizes her Reiki training for clients.
"My favorite, and most profound question I ask clients is, 'Who is [Client's Name]?'" says April, "You would be surprised at how much is uncovered from this one question. Each and every coaching session that I've done has been so moving in one way or another. At the end of each session I can feel a shift, sometimes not only in my client, but also in me."
If you're feeling drawn toward Life Coaching, April affirms: "If you love working with people and the calling of being a Life Coach is in your heart, then I encourage you to go for it. Especially the Life Coaching program at SWIHA. It completely transformed my life and put me in a better place to step into my purpose and to help others."