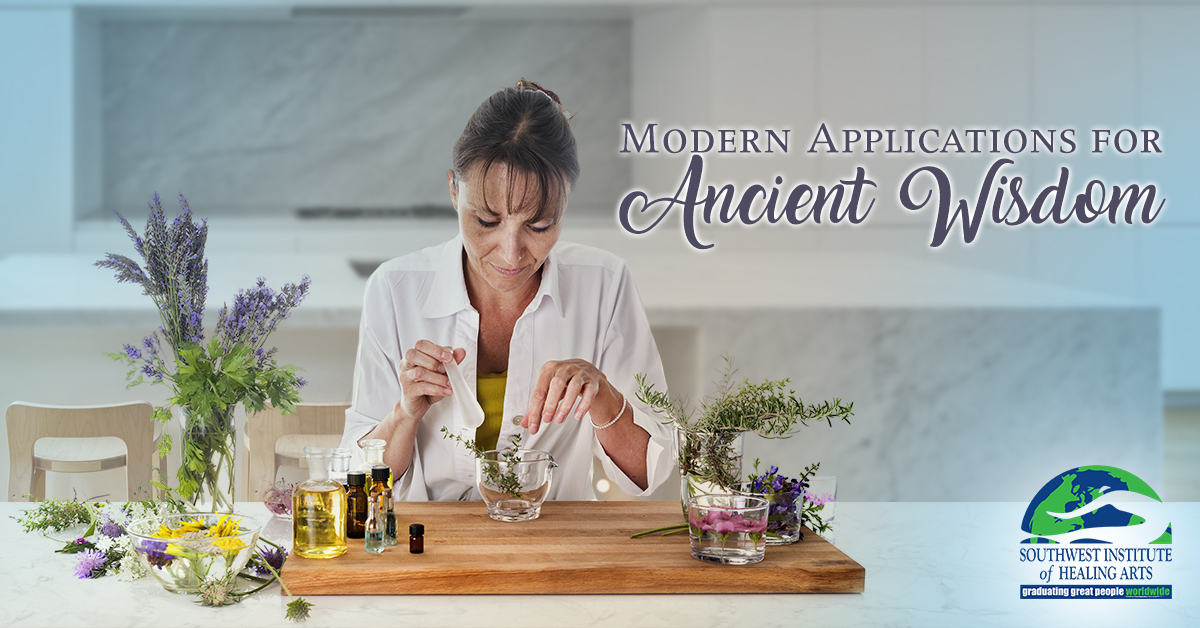 We all know our body possesses natural defenses against sickness—our immune system, a dynamic and ever-learning mechanism to keep us healthy and fight off infection. However (and especially with the emergence of the novel Corona Virus) you may be looking to boost that ability alongside the other precautionary measures you're taking. In holistic healing, we believe in addressing the 'root' of mind-body-spirit health, so today we'll be doing exactly that—with three roots that are excellent ways to support your immune health!
Modern science has uncovered some fascinating properties to these tasty additions, reaffirming ancient knowledge and discovering new ways of thinking about what we put into our meals. As the great thinker, Hippocrates, advised us: "Let food be thy medicine and medicine be thy food."
Herbalist Knowledge Spans Centuries and Cultures
Herbalists can be found in all of history, on every continent—from Egypt to China to Indigenous American cultures and even ancient Greece. In fact, plant medicine can be traced as far back as 3000 B.C to Shen Nung's list of medicinal remedies, Pen Ts'ao, which is likely even older wisdom passed on orally. Early physicians were also gardeners, relying on a vast array of plants to heal infections, fight off disease, and keep the body systems running smoothly. When used in conjunction with modern medicine where necessary, herbalism has stood the test of time and remains a valid and studied way to support our total health.
Ginger
Fresh ginger aids your immune system in many ways due to its concentration of anti-inflammatory compounds, protecting your body from unstable molecules known as free radicals. Studies have shown its effectiveness in increasing the bodies response to HRSV (human respiratory syncytial virus), as well as being anti-viral and anti-bacterial.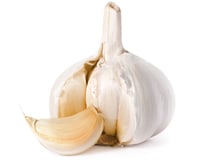 Garlic
This fragrant root has several studied benefits, including boosting production of virus-fighting T-cells in your bloodstream, reducing the amount of stress hormones your adrenal glands produce, and its anti-microbial qualities. Additionally, the sulfur found in garlic helps aid the absorption of zinc, another natural immuno-booster.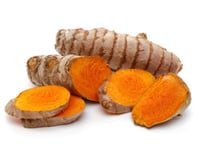 Turmeric
Commonly found in Asian cuisine, turmeric's anti-inflammatory properties are its most touted benefit. Curcumin, a group of compounds derived from the turmeric plant, have been of interest to researchers and herbalists for centuries. Curcumin has been found to possess pre-biotic properties, aiding absorption and digestion, making it an essential component for gut health.
Combine These Into an Immune-Boosting Shot
A fast and simple way to incorporate these essential ingredients is a wellness shot! Blend the following and take in the morning:
2 tbsp. apple cider vinegar
4 tbsp. water
1 tsp. fresh lemon juice
1 tsp. honey or maple syrup
1 in. piece of turmeric root
1 in. piece of ginger root
1 small garlic clove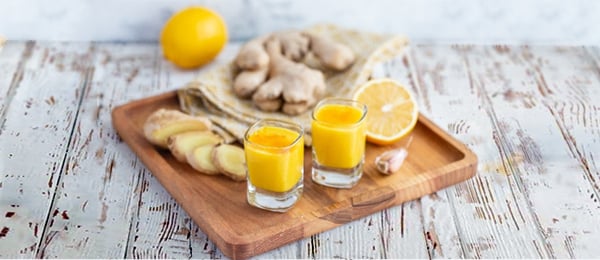 The Western Herbalism Program Begins October 6, 2020
This program includes hands-on herbalism work, including field work in diverse Southwest ecosystems which will allow you to become familiar with local plant life and encourage sustainable wildcrafting practices. You'll also participate in an externship, including opportunities for community education, supervised clinical intake, retail experience and a research thesis.
You'll receive focused instruction in herbal product formulation and herbal manufacturing practices in courses emphasizing hands-on learning. Completing this program allows you to serve as a professional herbalist and create a productive, enriching, sustainable, successful work life!
Southwest Institute of Healing Arts has been training holistic practitioners for over twenty-seven years. We are a nationally accredited, conscious college community, committed to giving our students the skills and confidence to make their passions profitable.

You are invited to learn more about our Western Herbalism program, directed by Master Herbalist, JoAnn Sanchez, with Becca Briley. You will have an opportunity to ask questions and learn about our comprehensive, modern approach to Herbalism.
Upcoming Western Herbalism Virtual Open Houses
Aug 26, 2020 06:30 PM Arizona
Register in advance for this webinar by clicking here.

Sep 8, 2020 08:30 AM Arizona
Register in advance for this webinar by clicking here.
After registering, you will receive a confirmation email containing information about joining the webinar. You may also join us for these evens at our campus or on SWIHA's Facebook page. For more information on this program or other offerings at SWIHA, contact our Admissions department by emailing info@swiha.edu or calling us at (480) 994-9244!