Phew! It's the last Mercury Retrograde of 2019, lasting from October 31 until November 19. Mercury rules communication, meaning that these times can bring technological breakdowns, difficulty in relationships, and a general feeling of being misunderstood or unimportant. However, it can also be an excellent time to take inventory of your priorities, aspirations and energy exchanges.
Take a look at your mantra for Mercury Retrograde based on your Zodiac sign!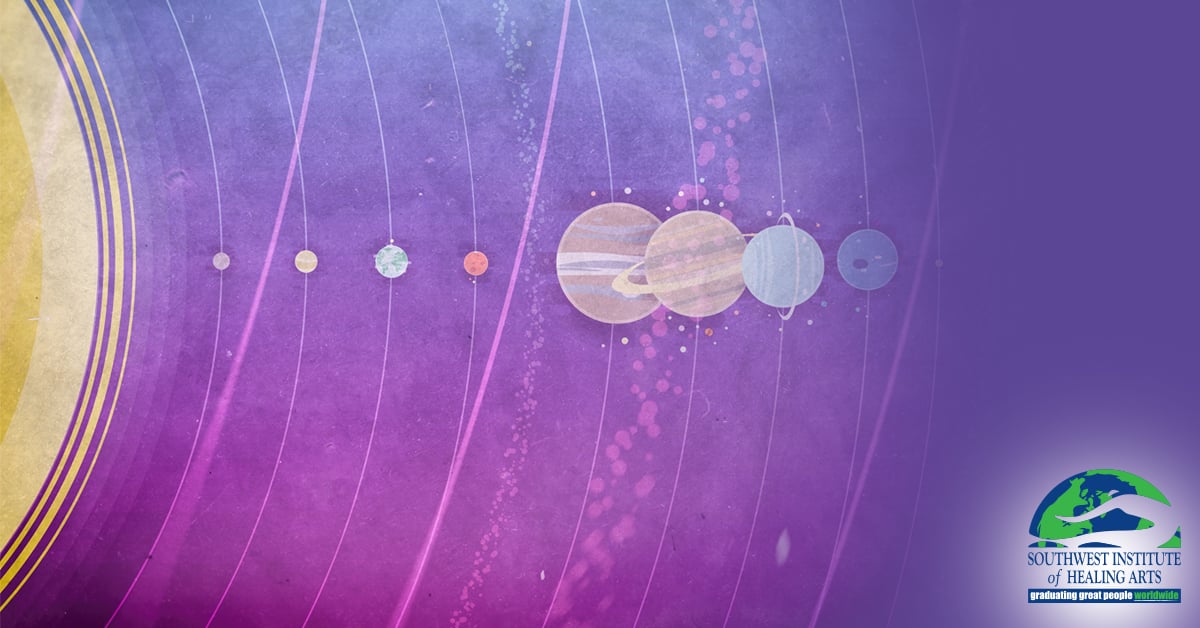 Aries: "I am Proud of Myself."
You might find that Mercury Retrograde brings a few detours for major goals that your signature willpower is unable to push through. Put your trust in Divine timing and use the downtime to reconnect with yourself. This is a perfect time to re-frame "mishaps" as "lessons"! Journaling will be of great benefit to you.

Taurus: "I Always Have Inner-Peace"
During Mercury Retrograde, your usually calm demeanor seems to have developed a bit of a rough edge. When you feel tested, remember to take a moment to step back, take a few deep breaths and examine the situation objectively. This too shall pass! Channel your emotions in to artistic endeavours.

Gemini: "I am in Control of My Life."
With Mercury being your ruling planet, you may feel like everything you touch (literally and figuratively) is breaking during Mercury Retrograde, so slow down and stay present. Your resourcefulness will be a great asset to you. Besides, you love a good challenge! Make time for mindfulness these next couple weeks.

Cancer: "I am Surrounded by Love."
For you, Mercury Retrograde can bring heightened emotions and an increased need for alone time. You may feel like the smallest things are setting you off. While it can be tempting to escape into your own little world, you'll benefit from spending time in the presence of positive, uplifting friends. Reach out!

Leo: "I am Willing to See this Differently."
You're your usual sociable and out-going self during Mercury Retrograde, however you might find that others are not as receptive to you and that can be hard not to take personally. Focus on your important relationships! Be a cheerleader during this time and they'll return the energy when you're in need.

Virgo: "I am Guided by The Universe."
With Mercury as your ruler, you might feel a bit betrayed by the Universe during Mercury Retrograde. Your love of organizing and prioritizing is an asset to you, though you may need to detach from the idea that everything will go according to plan. Rely on your most free-spirited friends to help you go with the flow!

Libra: "I am Everything I Need."
You may feel abnormally isolated, as Mercury Retrograde can bring breakdowns in communication that affect even your closest relationships. Don't get lost in the confusion! Have important conversations in person and honor your whole-ness in moments of misunderstanding. It will be the intention, not the reception, that is important.

Scorpio: "I am Effortlessly Manifesting."
Less will be more for you during Mercury Retrograde. Rely on your patience to see you through times that you may be feeling impulsive or emotional and know that everything will ultimately come to be as it should. Enjoy the ride! Go within and find the root cause of your desire before making decisions or having important conversations.

Sagittarius: "I am Exactly Where I Should Be."
Your usual desire to be on the move will be challenged during Mercury Retrograde. Personal and professional endeavors may seem to be moving in slow motion, making you feel uneasy and unmotivated. Don't give up! Push through your desire to throw in the towel and take this time to expand your knowledge around a subject you're passionate about.

Capricorn: "I am Surrounded by Helpful People."
Your ambitious and disciplined nature normally serves you well, however Mercury Retrograde may be a great time to learn to ask others for their input and assistance. Get curious! While it may feel uncomfortable, you'll ultimately benefit from different viewpoints and learning from those with skill sets you admire. Focus less on proving yourself and more on improving yourself.

Aquarius: "I Trust Myself Completely."
This Mercury Retrograde may feel particularly tense for you as your ruling planet, Uranus, is also in Retrograde. You might find plans falling through and difficult conversations coming at you left and right. Lean in to your natural ability to adapt and improvise! Taking a break from technology and connecting with nature will provide you grounding.

Pisces: "I am Grateful for Every Experience."
You rely heavily on your intuition, which makes Mercury Retrograde a particularly challenging time for you with everything seeming so "off". Your empathetic nature and idealistic approach might be met with resistance - don't let that get you down! Continue listening to your inner-knowing and give your Spirituality a little extra love until it passes.