Where were you on 9/11?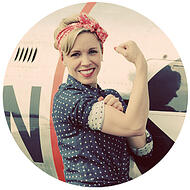 Three simple numbers pack so many memories. When you hear 9/11, what memories come to mind for you? Regardless of your political beliefs, religion, or ethnicity, we all have memories from that day. I was a freshman at Concordia University in Seward, Nebraska. I was going to school to become a Lutheran teacher and heard the report on the radio while getting ready for class. I remember not totally understanding what really happened. I walked into my first class and the room was silent with everyone's eyes on the TV screen. Those initial images of ash-covered people running through the streets, silhouettes of bodies falling and then the second plane hitting are etched in my mind; in addition the confusion of the other planes and trying to make sense of it all. War in our backyard just didn't make sense.
At the time, it never crossed my mind that I would one day be wearing a military uniform and learning about rules of engagement. The only uniform I knew at the time was a Hooter's uniform. Yes, I admit it sounds a bit odd and hypocritical for someone trying to become a Lutheran school teacher to scurry off after bible history class to throw on her pantyhose and booty shorts. Somehow, though, it was part of my process. As you might have guessed, I only spent one semester at Concordia University before I left the cornfields of Nebraska for the beaches of San Diego, California. My new career as a waitress at Denny's didn't quite cut it and soon I was out of options.
What do you think I did next?
I searched for military recruiters! After meeting with a Marine recruiter, I opted for what I thought was a safe bet...the California Army National Guard. Yes, I went from serving up hot wings, beers and pancakes to sitting in a foxhole and learning how to apply a tourniquet. Soon I was in Bosnia, cleaning 9mm and taking classes in Serbo Croatian. In a short period of time, I went from taking a Comparative Religion class to studying genocide and ethics of war. While I felt like I had strayed from the path, I trusted in the process.
Let's bring it full circle
Twelve years later, I'm still in the military and have come to realize, as strange as it might sound to some, my military assignment was more of a 'Secret Agent' for Spirit. I know now I was being perfectly prepared to serve fellow veterans by teaching them the power of holistic and natural healing method. Today, I have been called serve veterans diagnosed with Post Traumatic Stress Disorder (PTSD), anxiety and depression because I can understand what they have experienced.
The National Center for PTSD states that approximately 7-8% of the U.S. population will have PTSD at some point in their lives, and that number increases up to 30% for military veterans. Some of this is related to combat-related trauma; in addition, there is also a significant amount of PTSD caused from military sexual trauma (MST), which is any sexual harassment or sexual assault that occurs while you are in the military. In fact, 23% of women who use VA healthcare have reported sexual assault in the military and more than half of all veterans with MST are men.
PTSD in the military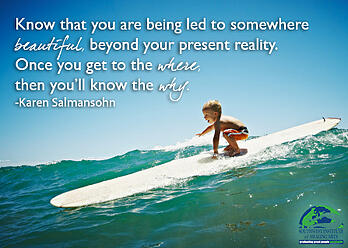 While working through my own PTSD, I knew that I wanted to empower others heal, yet wasn't sure how to make that happen. Through a whole series of events I discovered Southwest Institute of Healing Arts; it's becoming clearer and clearer that by learning the many things they offer, including Yoga, Yoga Nidra, Hypnotherapy and Life Coaching, I will be able to better serve service members, veterans and even their family members. In classes, I've been able to connect with other fellow veterans, which has really enhanced my learning. Between the curriculum, caring instruction and community connections at SWIHA, I'm confident that my gifts and graces are being cultivated for the highest good. My path has been has been interesting to say the least! By trusting the process, all signs show me I'm right where I need to be.
Where were you on 9/11? As you trace the twists and turns your life has taken since that infamous day, are you able to see where you, too, may have been 'Secret Agent' for Spirit, meaning that in some way you have been destined to serve others in ways you may not have imagined?
---
About the Author Dajon Ferrell
A former SWIHA student, Dajon is also a Mind Body Spirit Practitioner with a passion for graphic design. Starting her spiritual journey after being diagnosed with PTSD in the military led Dajon on a mission to help others shine their lights bright through Dajon Smiles based in Minnesota.
You can also find Dajon on the Dajon Smiles Facebook page.