"You go girl," was the shout out given to SWIHA's Life Coaching graduate Katee Van Horn when we heard the news that she was named one of the Most Influential Women in Arizona in the July 2017 issue of AZ Business! One of the accomplishments listed to her credit was the work she has been doing as a coach with the Global Technology Center at GoDaddy, the world's largest web hosting organization located in Tempe, Arizona. Katee has served as the executive coach behind the scenes at this thriving business, leading a series of initiatives that have redefined GoDaddy's culture to one of inclusivity, especially in celebrating and empowering women.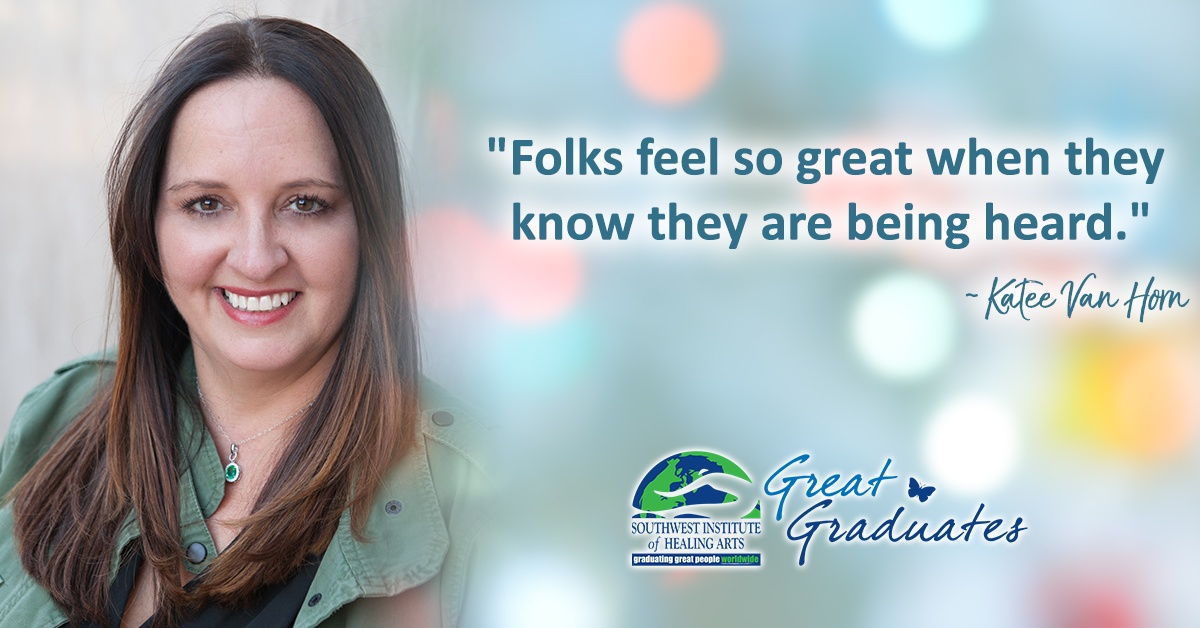 As a speaker, coach, and HR consultant, Katee takes a holistic approach to supporting people in living their best lives. Her no-nonsense style leads to action. When asked what she did to help a mega-organization like GoDaddy achieve a culture transformation, she modestly shared, "It was about aligning their external message with their internal culture. My job was to help team members to be their authentic selves and feel valued."
From a sense of true accomplishment, Katee confides, "Women can now come to GoDaddy and do the best work of their lives. They are held to the same bar that their male counterparts are held to. Helping to create a sense of openness to feedback at all levels has created something special. People know they can question and push back—all for the sake of making things better. It's been amazing."
Katee has been an executive HR consultant for about 15 years; she added the SWIHA's life coaching certification to her toolbox, with a focus on helping executives and individuals get tangible results through powerful, thought-provoking questions.
When asked what her favorite coaching tool is, she notes, "When I work with a new client, I love to use what is called 'Heart's Desire' (having a person examine their life's 'what' and 'why'), questioning what is their deepest, truest heart desire and why! Having conversations that result in ah-ha moments—where someone starts to truly understand their greatness and what they are capable of—is why I'm a coach! Coaching fulfills my heart's desire!"
From a place of authenticity, Katee offers, "I actually feel like I have become a better listener after going through the life coach certification at SWIHA. I was so used to giving advice on the actions to take to improve their business that I may not have listened the way I do now. SWIHA helped me to slow down and truly listen to my clients in a different way and to not offer solutions… rather allow my clients to come to realizations on their own by asking probing questions! Cultivating the ability to listen has been such an eye opener for me! I have been able to apply this gift with my friends and family. People feel so valued and care for when they know they are being heard."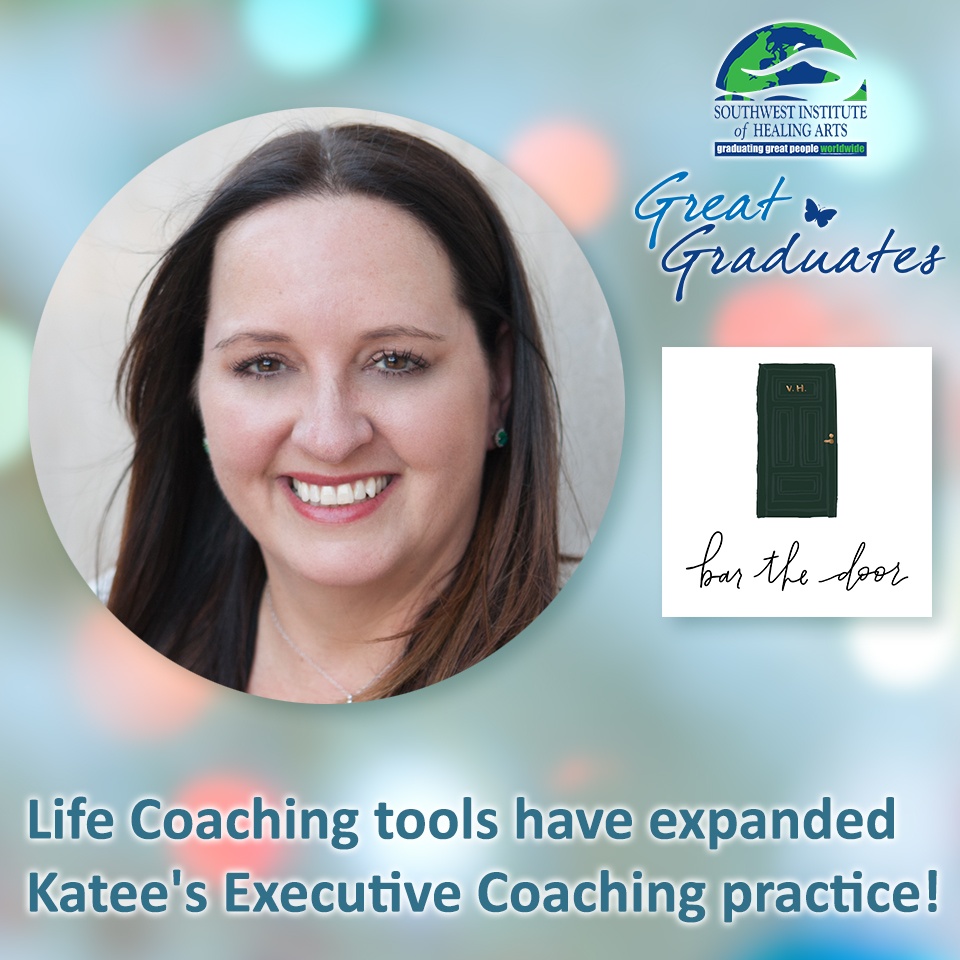 Katee' coaching business, Bar the Door Consulting and Coaching, is based on a nickname she has been given over the years, Katee Bar the Door. "Bar the Door" is a phrase from an old poem written in 1894 by James Whitcomb Riley about a free-thinking woman who rarely did as she was told; instead, she followed her adventurous heart, fully knowing she could handle anything that came her way.
As a coach and consultant, Katee specializes in creating programs focused on diversity, inclusion, and engagement– holding nothing back. In addition to being a certified life coach, Katee facilitates the Best Year Yet® program for her clients, designed to form a culture of collaboration, alignment, and engagement, resulting in living life at a higher level of purpose and passion.
When asked what she considers her "best year yet" to be, Katee has complete clarity: "Assisting individuals and companies to 'Bar the door'–meaning prepare leaders and teams for anything they may face—is what I will do this year. I will continue to use 'storytelling' as a way to achieve inclusion. When we get to know each other, through stories and being open to learning, we grow and understand why a more diverse culture makes for a better team and makes us better humans. I will ask more questions, listen more deeply, and hold nothing back! "
You can connect with Katee Van Horn in the following ways: