In 2013, Faith Yanez made a life changing decision to completely resign from the corporate world. Her four children were out of the house and on their own, and she felt that this was her time to follow her dreams and deepest desires. "I've always done what I needed to do in my life," shared Faith, "but now it was time to do what I wanted to do!" A friend of hers suggested that she check out SWIHA and like the thousands before her, ended up in the Life Coaching program.

Of the many coaching tools Faith learned at SWIHA, her favorite is the "Less or More" tool. "It is simple to use and very effective in opening up the conversation with my clients." Faith tends to attract clients that are undergoing some type of major transition in their life. "Whether it's in their relationships, addiction, finances, career, or spirituality, I attract people who are in a place where they need a coach to assist them in getting to the next level of their transition."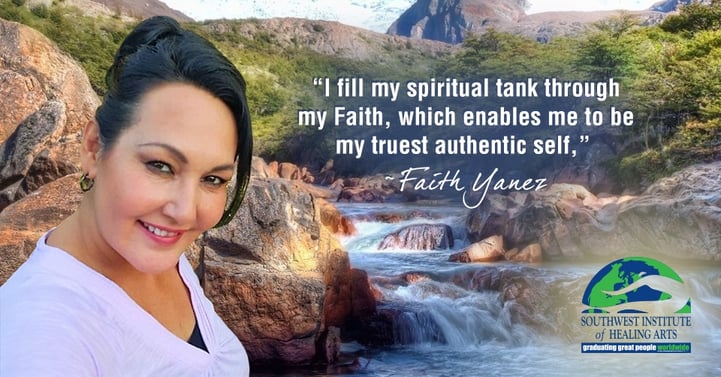 Every life coach has a favorite quote that has stuck with them throughout their SWIHA journey, and Faith's favorite quote is –
"That's a thought!"
She tells us, "It can really stop someone in their tracks, and it's a great tool to steer a heated conversion into a positive direction."
This life coach expresses her gratitude for the strong foundation that SWIHA provided her with, exclaiming that she received "the best training and an amazing support network, both then and now."
Faith revealed that her experience of going through the life coaching program was, in her own words, 'truly life changing'. "They have the best instructors who guide you through your own personal transformational experience, while giving you plenty of hands-on experience as being a coach yourself."
So what keeps Faith motivated in continuing this work? "I care deeply about people, and my passion is fueled by others successes and willingness to make the necessary changes to get them where they want to be in life. I fill my spiritual tank through my Faith, which enables me to be my truest authentic self, and hopefully that passion shows in my work."