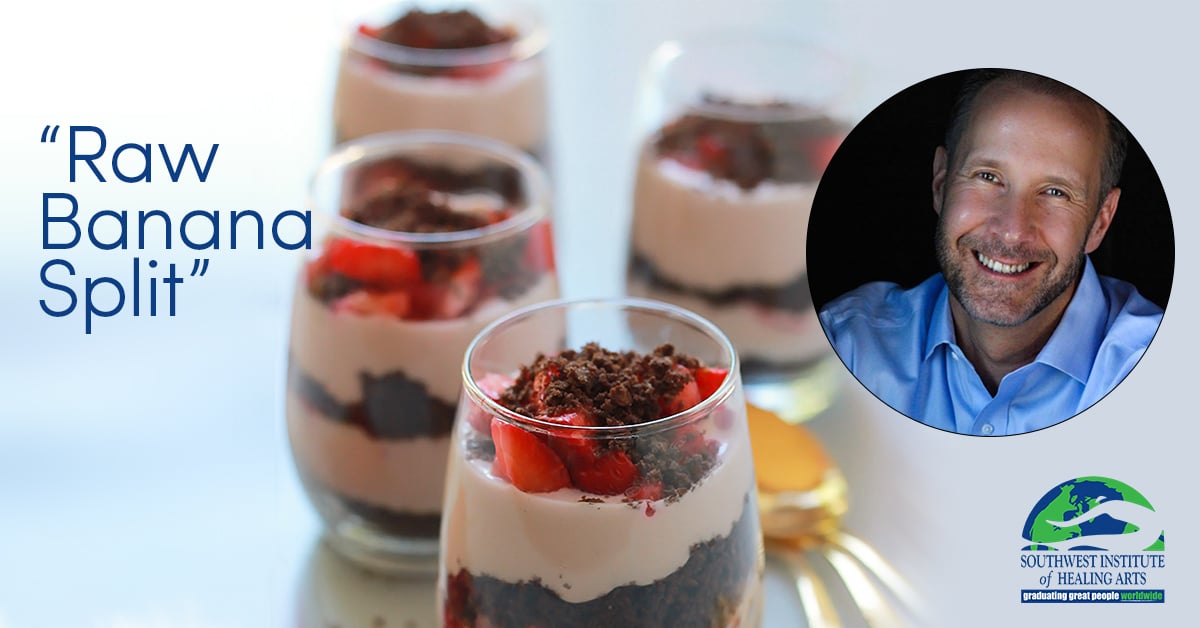 For SWIHA graduate Michael Anthony Suszczynski, St Patrick's Day is the anniversary he left the corporate world and began to recognize his ability to manifest what he wanted. A few years back he asked the Universe for help to leave his secure job doing IT recruiting of almost 10 years in exchange for the "real work" for which he had deep passion. The next day Michael went into work and was laid off completely out of the blue. He was momentarily taken aback, and was surprised at how upset his co-workers were for him. After he caught his breath, he realized he has manifested exactly what he had asked for.

Michael reflects, "Being freed from my job that day, on St Patrick's Day, I now consider it St. Freedom and Faith in Me Day. I asked Spirit for something with childlike passion and it showed up incredibly fast. It was such a beautifully alive moment for me," he continues, "The more I have come to have faith in myself and my conversations with the Universe, the more I am able to manifest into my life."

As a graduate from SWIHA's 600-hour Mind Body Wellness program, Michael discovered his "real work" to be serving as an Intuitive Coach who works with the emotional and spiritual health of drawn to him. Some of his clients refer to him as a Spiritual Guide. He has refined his gifts and knowledge in such a way as to be truly present with them – tuning in and seeing their own version of greatness within them. He describes his "work' as learning to listen to the spaces in between people's words where the truth resides.
When asked if he could share just one message with the world, what it would be, he quickly replies, "

We all have our own unique medicine in the world. The world needs your very own specific unique medicine. The trick is you must learn to take it yourself first – to do our own dep healing work, in preparation to work with others."
Michael graduated in 2011 with a concentration in Life Coaching, Hypnotherapy and Spiritual Studies. Although he did not take our Holistic Nutrition program, one of the pieces of work he is doing in the world is allowing himself to cook more holistically and intuitively, as he encourages others to do the same.
In honor of National Nutrition Month, Michael offers this take on a classic dessert. He ventures that your tummy and taste buds will thank you for this happy treat!
Raw Banana Split
1 cup of raw cashews (soaked for at least 4 hours. Discard the water)
½ - ¾ cup of almond milk or full fat coconut milk (extra creaminess)
¼ teaspoon of sea salt
1 tsp chia seeds. Not necessary, yet gives it extra body as well as protein and nutrients.
½ cup of maple syrup or agave nectar. (Can substitute stevia with extra dairy free milk for taste and consistency)
1 tbsp lemon juice
1 ripe banana
1 cup fresh or frozen Strawberries or Raspberries
1.) Place all ingredients (except bananas) into a food processor and process until smooth
2.) Fill up a small Mason jar (or bowl) ½ way up with the cashew cream.
3.) Drizzle in some chocolate sauce over the first layer along with some banana slices.
4.) Fill up the rest of the jar leaving some room at the top.
5.) Place additional banana slices on top.
6.) Drizzle with the chocolate sauce.
Raw Vegan Chocolate Sauce
¼ cup Raw Cacao Powder
¼ cup Maple Syrup
¼ cup Coconut Oil
¼ tsp of Reishi Mushroom Powder
Place all ingredients in a bowl and mix with a spoon until fully incorporated. Set aside.
St Patty's Day Twists

You can top with Coconut Whipped Topping and a little of mint for color and flavor. If you are slightly more daring, you add ½ cup of spinach to the mix for further nutrition. You won't taste it, and the green color will hide in the reds of the berries.