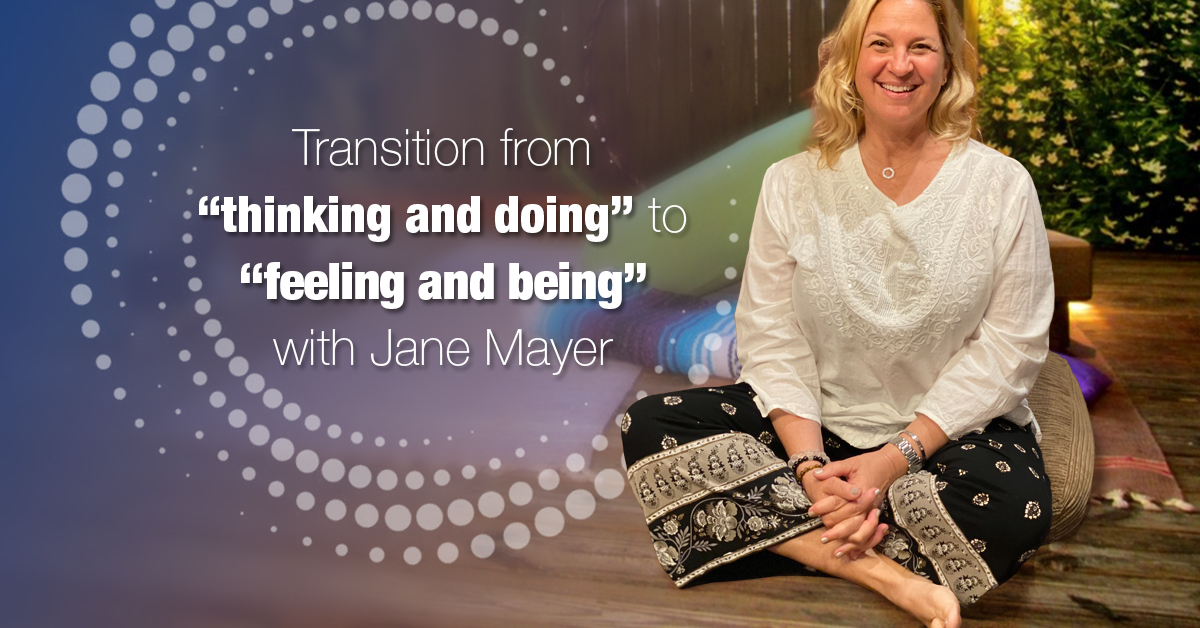 For over 20 years Southwest Institute of Healing Arts (SWIHA) has been offering a 200-hour yoga alliance approved yoga teacher training under the banner of "Unity Yoga". Students are encouraged to find their own authentic expression of yoga, with an emphasis on cueing safe, anatomically correct asana-based studio classes. We've successfully graduated hundreds of students over the years that have found their own voices and adapted what they've learned into compelling and creative studio classes that they offer all across the country.
As we have sought to enrich our Advanced Yoga Teacher offerings we have begun to focus on the deeper aspects of yoga including meditation in the form of Yoga Nidra —a guided yogic sleep system refined by Kamini Desai, PhD.
Most recently we have had the honor of offering Meditation in Motion, as created by Kamini's father, Yogi Gurudev Amrit Desai, one of the original yoga masters who brought yoga to America from India.
Meditation in Motion is a 200-hour program offered at the Amrit Yoga Institute in Florida or at SWIHA's Tempe campus. It includes the deeper aspects of yoga: pranayama (breathing), pratyahara (withdrawal of the senses) Dharana (deep inward focus), Dhyana (meditation), all leading to the highest aspect of yoga, which is samadhi or total absorption with one's personal divine bliss.
The gateway for students coming from any 200-hour yoga teacher training program, whether taken from SWIHA or another yoga alliance-approved training program, is a 20- hour course called Postures of Consciousness. Postures of Consciousness may also be taken as a CEU or to enhance your existing business, as well as for personal growth purposes.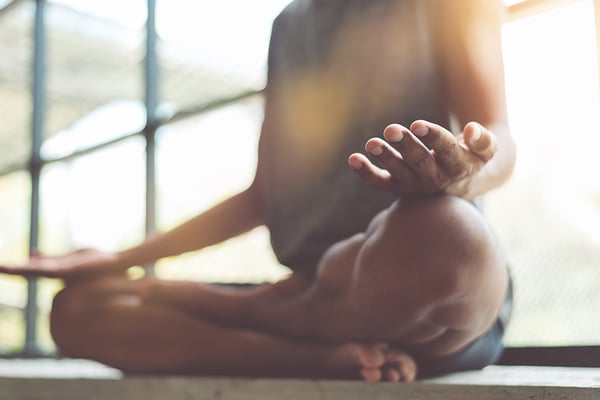 The easiest way to explain this transformational approach this class offers is by using the acronym POSTURES.
P

AUSE

For those individuals who want to take their physical

asana-based

practice (the third limb of yoga) into the highest limbs of yoga, they

are invited to pause

and consciously go inward. Slowing the breath and turning the attention inward is a form of pratyahara, which is the fifth limb of yoga. The invitational language taught in Postures of Consciousness might sound like this:

"

Slow your breath. Go within. Let all distractions fall away.

Effortlessly focus on the quiet sensations of your breath …. Without any need to change anything. Be with what is in the moment

."
O

BSERVE

Teachers of Postures of Consciousness invite their students to observe everything without

judgment

or any need to rearrange, change or react to anything they observe about themselves or anything happening around them. Interestingly enough, the act of observing changes things — our breath, our mind chatter, and often our own

self-judgments

. Key phrases could be:

"

With gentle focus, do a body scan. Observe all the sensations from the top of your head, throughout your body, down to your toes. Observe. Feel. Just be

."
S

ELF STUDY, known as svadhyaya in Sanskrit, is a key component of Postures of Consciousness. As we seek to

look inwards

, the need to be understood by others seems to fall away. Learning to become a curious witness or observer to our own emotions, thoughts, triggers, and sensations allows us to consciously choose our own state of happiness and bliss. Cues can include:

"

Use your breath as the bridge from your mind to your body

."

"

The body holds tension; the mind holds fear; emotion holds reaction.

Gently release all that you are holding right here and now!

"

"

Come out of the thinking center; enter your body fully! Notice what

'

s there

."
T

RANSFORMATIVE PRACTICE. Amrit Desai is often quoted as saying,

"

If your yoga practice doesn

'

t transform you and your students, it was just an exercise class!" The

inward-focused

language taught in Postures of Consciousness is specially designed to take your offering from exercise to a transformative yoga experience. Consider these invitational cues:

"

Cultivate your capacity to stay with strong sensation. Explore what comes up. Just let it be

."

"

Notice what happens in your body as you consciously remain present, relaxed and connected

!"

"

Bring your attention to the third eye — that point between the eyebrows. Open yourself to receive any insight or guidance that might naturally surface

."
U

NIFY your doing with your being! It might take a moment to wrap your head around this concept, yet it

s

core to Amrit and Kamini Desai

'

s teaching. Start with consciously considering what feeling or state of being you want to achieve

versus

trying to make something happen. Do less — BE more.

An example might be that you want to feel or have the experience of relaxation or empowerment at the end of a yoga session. If that is your intention, go into the practice relaxed. Do your yoga postures in a relaxed, softer way. Or, execute your breath powerfully if the state you want to achieve is feeling empowered. Step strong and powerfully into a standing pose.

"

Be what you are doing it for!" Be relaxed if you are doing yoga for the purpose of relaxation. Be powerful and bold if you are doing yoga for personal empowerment. Unify the reason for your doing with how you are being

.
RELEASE comparisons, expectations, judgments,

and

self-criticism

. Position yourself as your own ally and friend. Once you have firmly established a conscious and loving relationship with yourself you can offer that to the students to lead in physical or meditative class.

"

Stay present! Be interested and curious about what you are feeling in the moment. If you notice any restriction in your body or mind follow it patiently and easefully; stay with the process. Give up any need to control, resist or change what you

'

re experiencing!

"
EVOLVE your personal practice. As we practice the upper limbs

of yoga and seek to teach others to do the same, the more authentic, conscious, and transformative our offerings will be.

The Postures of Consciousness practice creates a sense of connection by moving us from "thinking and doing" to "feeling and being."

Yogi Desai explains,

"

Feeling activates the undistorted innate wisdom of the body, ignites the light of consciousness, and reveals the true meaning of what is inherently right or wrong. Inner guidance is not pre-learned. It is innate, meaning naturally within for those who go within for the answers. We become perpetually present at every point of physical resistance and emotional reactions to explore, expand and experience the hidden parts of our being

."
S

AVOR every moment of your yoga, your relationships, and your life. Set your life, or the yoga classes you lead, to be meditation in motion.

"

There is no place to get to. There is nothing to search for. Be with what is.

"
In the Amrit linage the words "Jai Bhagwan" are said aloud enthusiastically at the end of any offering. The phrase translates to mean "Victory to Spirit."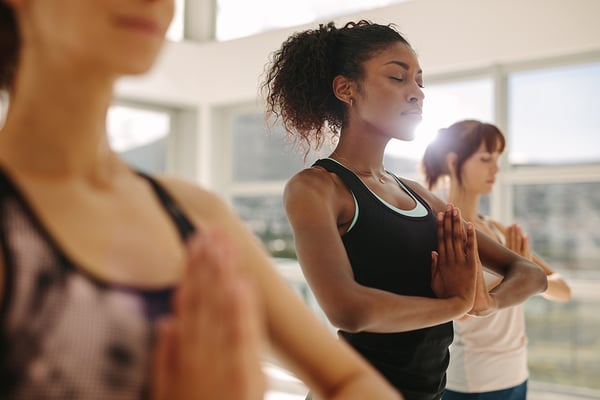 Jane Mayer will be teaching a 20- hour- weekend offering of Postures of Consciousness at SWIHA Oct 8-10, 2021. Jane is a longtime practitioner of Amrit Yoga, has owned and operated her own yoga studios, and has taught various yoga teacher training programs throughout the valley. Jane has a keen sense of humor, a deep understanding of the Yoga Sutras, and a passion for introducing students to this transformative approach. She is known for helping students peel back the layers to connect with the higher, subtler side of their practice.
Postures of Conscious is a prerequisite for those interested in completing the 200 hour Amrit Yoga Meditation in Motion Certificate of Excellence that can be a part of either Armit Yoga Institute Yoga Therapy program or SWIHA's 800 Advanced Yoga Diploma with a specialization in Amrit I AM Yoga Therapy. To register for this course, please call 480-994-9244 and ask for student services, or register online here.