In 2007, I was introduced to yoga by a friend who directed me to take a class in Kundalini. Little did I know that the place where I would first step foot on the mat would be the same place I would train to become a yoga teacher myself nine years later: SWIHA.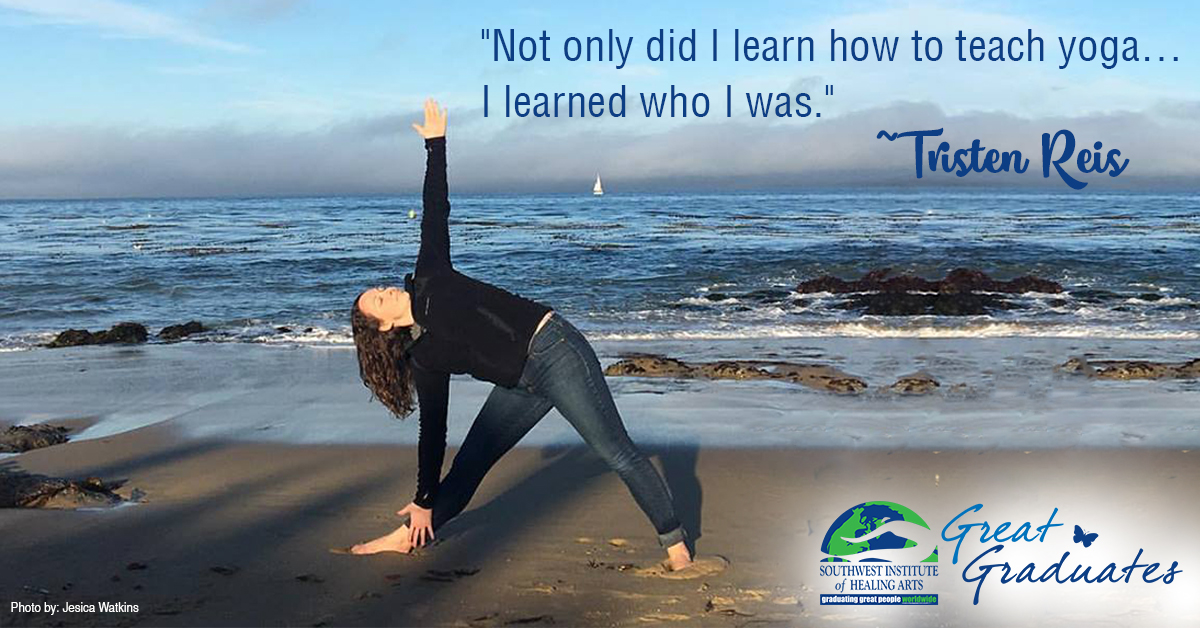 A Rough Start
Back then, it felt like so much was happening physically, emotionally, mentally, and spiritually that I was not sure what to do or how to process what was coming up for me. While I dabbled in yoga since that fateful class in 2007—taking an occasional class and attempting to join Instagram yoga challenges—it wasn't until 2015 that I finally committed to seeking yoga as a way of healing.
At the time, I was in the grips of anxiety and depression. I had been working as an Operations Manager for a commercial furniture company for about five years, and the environment was toxic, to say the least. I was also in a nearly two-year-old relationship that was less than healthy. I found myself sleeping as much as I could, and when I would wake up, I would just cry. The thought of having to get out of bed, shower, and leave the house made me want to crumble into a million pieces.
I was so sad, in fact, that my sorrow was transforming into anger. The smallest things would send me over the edge, and I would lose total control of my emotions, leading to regular episodes of rage. I had no outlet, and I didn't know what to do.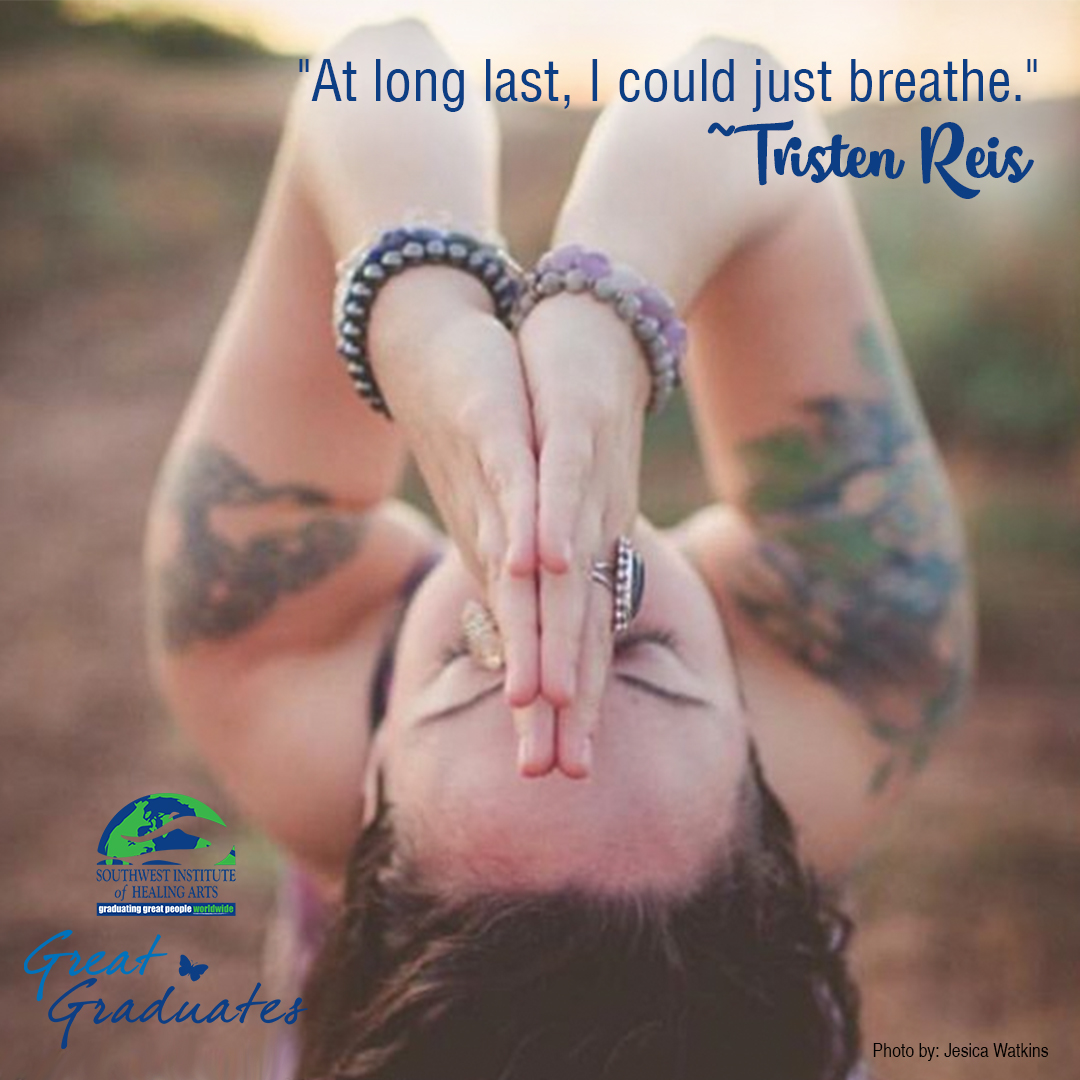 Taking a Big Breath
Finally, enough was enough. I decided that I'd give yoga another shot—more seriously, this time—and that I needed to find a studio where I felt truly safe. When I stumbled upon Real Life Yoga in Quincy, Massachusetts, I knew I was at the right place. My teacher there, Dee, had a calming, gentle energy, and she held space so well that, at long last, I could just breathe. Although I was probably the youngest student in the class by at least fifteen years, the age gap didn't deter me; every Monday night, I felt like I was walking into a room full of grandmotherly love!
That feeling was so profound that I started to think that perhaps one day I could own my own yoga studio. I started looking into opportunities locally and spent a few weeks working for Yoga Works in Boston. One day, I found an email from another studio that I had once attended; it included an advertisement for a yoga teacher training program for those with depression and anxiety. "Really?" I thought. "There is such a thing?" I did some research into that studio's program, as well as other programs in Massachusetts, yet none of them resonated. I hadn't yet discovered "the one.
On the Road
And then, once again, I found myself at SWIHA. It was easy to fall in love with what SWIHA's yoga teacher training program offered to future teachers. Between the rave reviews from my own friends who had graduated from it and the variety of styles offered (Restorative, Yin, Prenatal, etc.), I was convinced going to SWIHA was the right choice for me. Yet, there was one tiny problem… I was in Massachusetts, and SWIHA is in Arizona.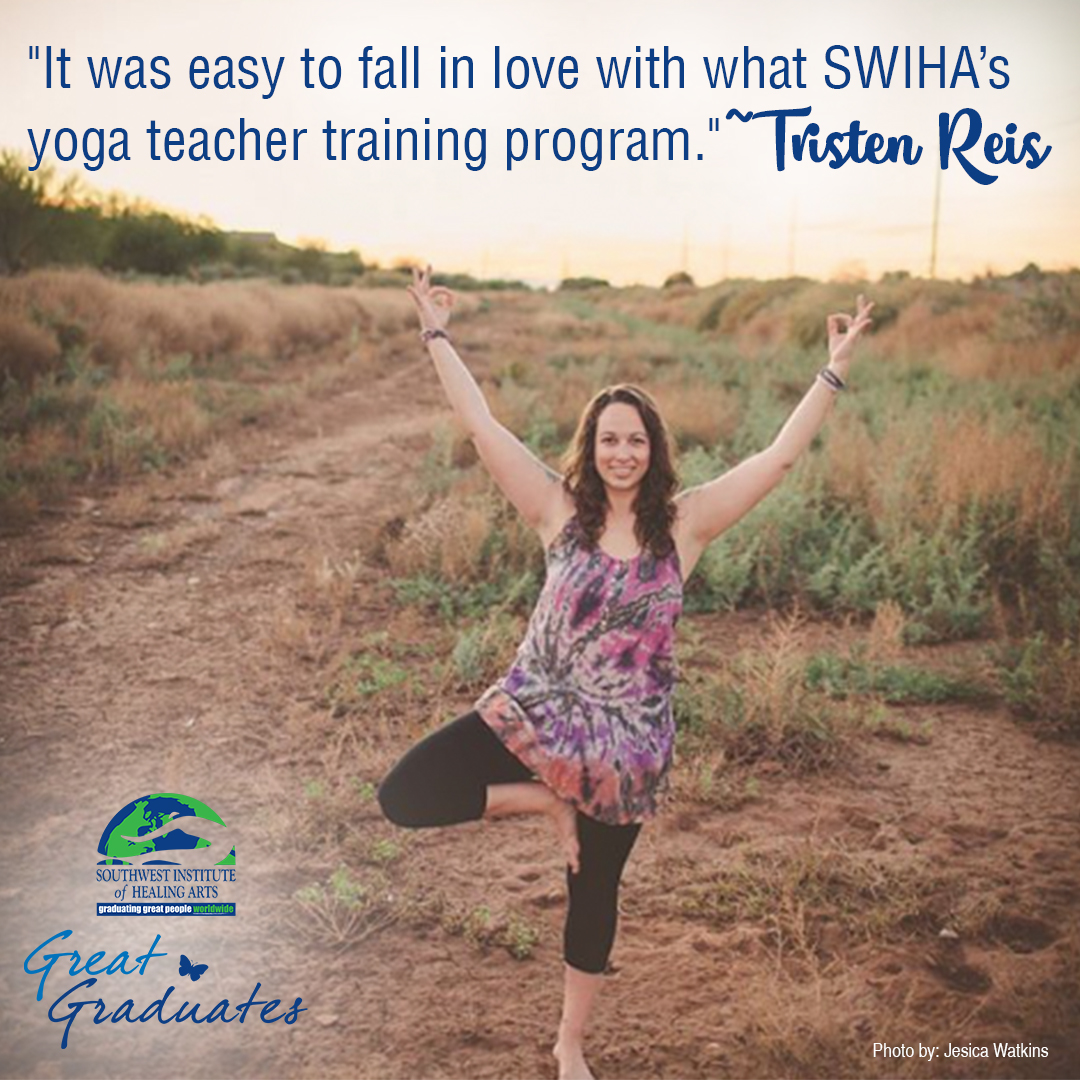 So, in December of 2015, I called up my sister, who lived in Arizona at the time, and shared the details of my predicament: that I was miserable with the current circumstances of my life and that I had found a program at SWIHA that just might change that. She graciously told me that if I decided to move back to Arizona, I could stay with her, her husband, and their two children.
The next day, I broke up with my boyfriend, put my two-week notice in at the furniture company, and let Yoga Works know that I was moving to Arizona. I drove cross-country with my dog Herold, and we made it a symbolic road trip. We went to Niagara Falls; Akron, Ohio; Sioux Falls, South Dakota; Mount Rushmore; Crazy Horse; Denver, Colorado; Bryce Canyon National Park; Zion National Park; Grand Canyon National Park; Sedona; and, finally, to my sister's house. It took 13 days and thousands of miles of driving. Along the way, I set the intention of self-discovery and non-attachment. I don't think I truly understood the power of intention at that time… or that 2016 would end up being ALL about self-discovery and non-attachment.
Breaking Free… through YTT!
I started the 200-hour Yoga Teacher Training program at SWIHA on January 25, 2016, and I graduated on August 29, 2016. I'm not exaggerating when I say that it was the most transformational experience I've ever had. Not only did I learn how to teach yoga… I learned who I was. I learned how to use my voice, I learned how to open my heart, and, most importantly, I learned how to love myself. The thing I love the most about yoga is using breath work to get present, asana to connect with the body, and meditation to connect with Spirit. The connection is the biggest piece for me– connection to the breath, connection to the body, connection to Spirit and the Truest Self.
I knew about halfway through the 200-hour training that I needed to have more advanced training. We went over anatomy, philosophy, chakras, modifications and business. However, each of the advanced yoga classes offered more unique training and practical application in these subjects. I also wanted to make myself more marketable. As I expected, choosing to move onto the 800-hour yoga teacher training was the best choice for me; I received so much practical and useful information in each of the classes. I was also able to choose more yoga specialties (including Restorative, Yin, Prenatal, Transformational Yoga Coaching, and Intro to Sacred Sound and Vibration), as well as the Associate Polarity Practitioner 200-hour training.
As a result of my 800-hour training at SWIHA, I have been teaching regular studio classes and private lessons. I have also been invited to teach at a large conference in Boston and have had the opportunity to teach at recovery centers and local conventions. Although it naturally has its ebbs and flows, my personal practice has grown immensely...
For those seeking a transformational experience—to learn yoga to better their personal practice and to get to know themselves—then the 200-hour YTT would most likely be the best fit. Yet, for those who are interested in serving as a yoga teacher in a much more comprehensive way, the Advanced YTT is the best option. Pursuing advanced training educates and better equips soon-to-be yoga teachers to support their own future students! Don't be afraid to take the leap!