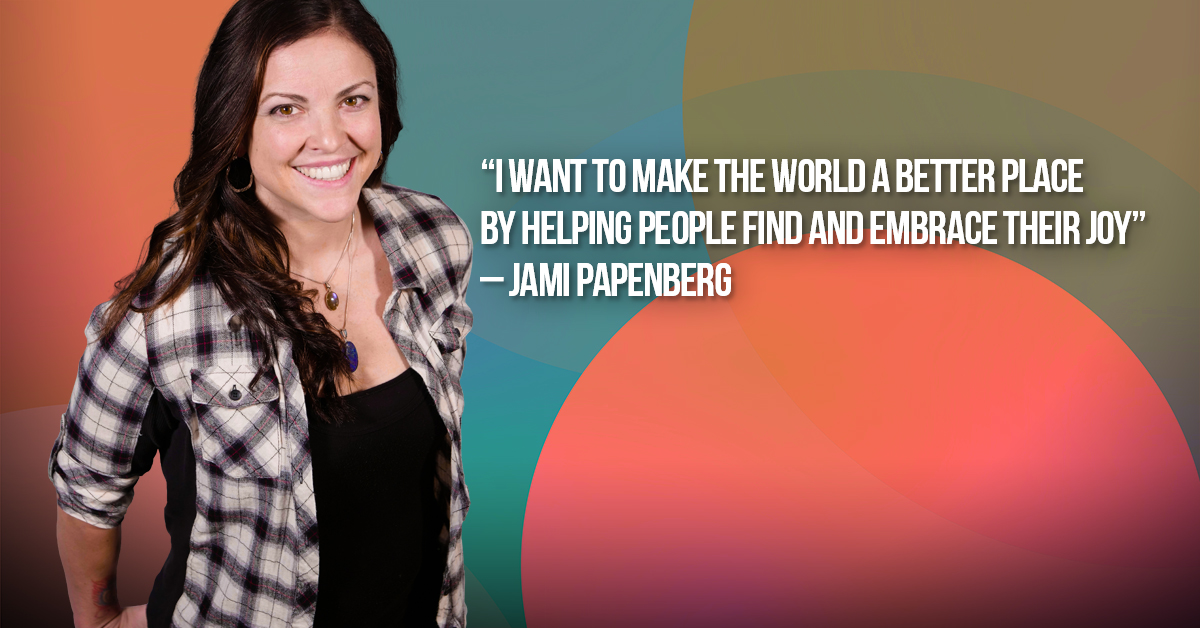 "I had settled into a comfort zone before SWIHA. Back in 2008, I decided I wanted to become a massage therapist, and I wanted to get out of the Midwest and start my life over in Arizona. I bought a plane ticket and scheduled a tour of SWIHA, then met a guy who wanted me to stay in the Midwest. I took the trip, toured the school, and really liked it, yet I let that guy talk me into staying and going to massage school in St. Louis, closer to home. We divorced in 2018 -- turns out living someone else's dream doesn't lead to much happiness. Over the years I've become passionate about mental health, from healing from the traumatic birth of my son in 2011 to navigating divorce, and seeing how my massage clients could gain so much more healing if they worked on their emotional health as much as they worked on their physical health. I had my eye on life coaching, and what popped up on my first Google search was SWIHA! Things came full circle, and I took it as a sign."
Like most SWIHA students, their journey begins with talking to an Admissions Coach. Going over program details and discovering the right program for the student is a part of that process. For Jami, she remembers this interaction as a defining moment for her. Jami states, "I felt welcomed and encouraged, and when I learned that I could combine life coaching with other modalities such as hypnotherapy, and take classes like Mysticism and Universal Laws and that my divorce and being a single mom qualified me for a grant, it just felt like all the stars aligned."
Life as a student can be stressful enough, especially while juggling other parts of life. Jami Papenberg came out the other side a completely different person! Jami made it through two years of school, passing and completing the Integrative Healing Arts Practitioner Diploma, all while juggling her massage business and Wellness center, raising two kids, and publishing two books in the meantime! Wow, what an accomplishment! Jami reflects, "I feel like I can do anything! And everything I learned at SWIHA added so much to what I have to offer now, as well as my outlook on life. I'm a totally different person than I was two years ago."
Having finished her program, Jami is starting yet another new chapter in her life. Looking back, having to schedule time around homework, assignments, lecture, and more was very challenging, yet so worth it. Jami enjoys having a lighter schedule now that she is graduated. In Jami's new life chapter as a SWIHA Great Graduate, she is up to a lot of inspiring business! Jami asserts, "I'm currently in the process of developing a course for aspiring authors to transform their personal healing journeys into a novel, which is how I wrote my novel, 'The Transcendent'. I'm actually editing that novel, with plans of pulling it from the shelves and re-releasing it later this year with improvements" she continues, "I've incorporated life coaching into my massage practice, and am working on learning more about how to market myself so that I can grow in my new field of life coaching. In her personal life, Jami is making more time to play. She loves to enjoy time traveling with her kids, boyfriend, and friends. Jami also loves to hike, stand-up paddle boarding, read about aliens, play the piano, and is currently writing her next novel, just to name a few things.
"I've always wanted to be my own boss, and I was inspired to pursue massage therapy after a local massage therapist helped me through some health issues I was having in my teenage years. Because of her, I saw massage therapy as a versatile field, and holistic healing has always been important to me. I wanted to help people avoid conventional medicine and surgery, plus massage therapy seemed like a good diving board into a big pool of skills and modalities I could learn." she continues, "Now I'm able to offer life coaching and past life regression, too. I powerfully impact my clients by helping them see how their emotional health directly relates to their physical health."
"I think the greatest lesson I learned wasn't from a class, it was from the overall experience -- that I can do whatever I put my mind to, and to keep following my heart because amazing experiences will always come from that!"
Jami's advice to any future or current students is "Believe in yourself and follow your passions and joy, not necessarily just what you're good at or what will make you money, follow what lights you up."
Want to get connected with Jami?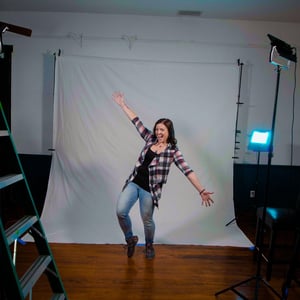 Facebook: JamiChristine11
Instagram: @JamiChristine11
Email: jamichristinecoaching@gmail.com
Website: https://jamichristine.com/
Podcast: Transcend with Jami Christine
Books: Transcend Your Story: A Guide to Transforming Your Healing Journey into an Inspirational Novel & The Transcendent