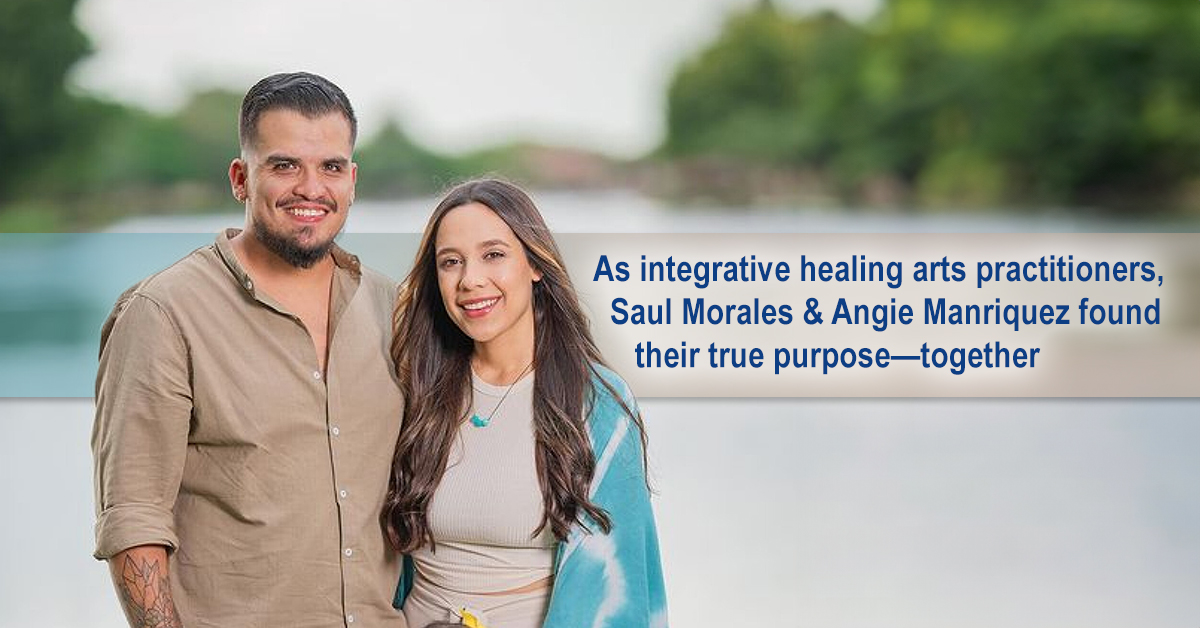 They say that destiny has a way of orchestrating the most unexpected reunions, and the story of Saul and Angie is living proof of this cosmic force. Saul and Angie, whose paths first crossed in middle school, experienced a connection that defied explanation. Yet, the currents of life pulled them apart toward the end of those early years. Fate, however, had other plans, and years later, they found themselves drawn back together. Their journey took them from the uncertainty of youth to a shared destiny of love, purpose, and the remarkable power of healing.
Life's journey can lead us down winding roads, and for Saul and Angie, their paths diverged during their formative years. A potent connection had always existed between them, yet the divergence of their beliefs and desires pulled them apart during their high school years. Saul envisioned a lasting and profound relationship, while Angie felt the weight of that seriousness and hesitated. The future seemed daunting, and they went their separate ways.
Saul was certain they were soulmates, a belief he often shared with Angie. However, she felt the weight of her youth and couldn't commit to a future that seemed too certain. On one pivotal date, Angie had a vision of them as a married couple with a family, and this vision unnerved her, leading her to step away. Angie told Saul that if their connection was truly destined, fate would find a way to reunite them. Saul, skeptical of this notion, believed it was a mere excuse for rejection.
Their paths diverged, and for years, Saul couldn't forget Angie, though he stubbornly believed she never felt the same. Unbeknownst to him, Angie had been thinking of Saul, even praying for him. Over time, Angie's life led her to embrace the law of attraction, she reached a point in her life where self-care was part of her daily routine. It was April 2016 and Angie had another dream about Saul going away on a large ship. Interestingly enough, Saul was deploying overseas that very month. After this dream, she boldly declared that she would hear from Saul again in August after four years of silence. The end of August was approaching with no sign, although destiny had its own timeline. On August 26, 2016, while Saul was overseas, he gathered the courage to reconnect with Angie on social media.
Saul and Angie began communicating again, bridging the four-year gap in their lives. They quickly realized how deeply they had both thought of each other during their time apart. The spark that had ignited years ago still burned brightly. Saul returned from his deployment and wasted no time visiting Angie. At that moment, he remembered Angie's words about destiny, and it dawned on him that perhaps there was truth in her beliefs. Destiny had indeed played its part. Saul and Angie were married on June 10, 2017.
They say that true love has a gravitational pull, reuniting souls regardless of the distance. Destiny had brought them back together, and the universe had more in store. Saul and Angie embarked on a journey of healing together. Angie introduced mindfulness practices to help Saul cope with anxiety and chronic pain stemming from his military service. Angie found that she had many gifts she wanted to learn more about to be able to continue healing and share with the world. Angie enrolled at the Southwest Institute of Healing Arts. Throughout her program, she continued to practice what she learned on Saul. Relieving lower back pain from a flair-up from his service-connected degenerative disc disease. This further intrigued Saul on the power of the holistic approach to healing. Saul decided to join Angie in a healing journey together and find their gifts by enrolling at the Southwest Institute of Healing Arts soon after Angie. SWIHA allowed them to continue on their healing path and uncover their gifts to share with the world.
Reuniting was like finding the missing piece of their souls. The universe conspired to reunite them in love and also in their shared passion for holistic healing. Together, they founded Almas Gemelas Hypnosis Sanctuary. Saul and Angie describe their story as a dream come true. Their union, guided by destiny, allowed them to blend their knowledge from SWIHA and gifts to aid others on their healing journeys.
As a couple, they discovered a remarkable synergy in their healing practices, for themselves and for their clients. Their energies harmonized seamlessly, and clients consistently experienced profound balance during sessions. Clearly, their union was destined in love and in their healing work together.
Destiny, like a masterful weaver, wove its intricate tapestry through Saul and Angie's lives, leading them back into each other's embrace and into the world of holistic healing. As holistic integrative healing arts practitioners, they found their true purpose—together. Their story reminds us that when two souls are meant to be, they will find their way back to each other, to share love, their gifts, and passions with the world.
Connect with Angie and Saul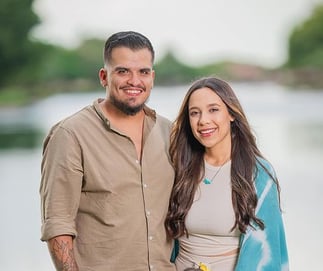 Website: www.agsanctuary.com
Instagram: @agsanctuary
TikTok: @aghypnosissanctuary